If the way to the heart is through the stomach, then these delicious foodie romance books will satisfy your every craving! Just remember — if you can't take the heat, stay out of the kitchen.
North to You
Marcelo's delightful trio of foodie romances kicks off with this adorably warm and fuzzy second-chance romance, which reunites a food truck chef with her high school crush.
Between work and being her sister's guardian, Camille Marino doesn't have time to add another complication to her life. But the return of Drew Bautista makes it impossible—he's just too tempting.
Everything should be falling into place, but when she draws a local Filipino restaurant's ire for daring to compete with their food, Camille finds herself in a heated battle with its owner that threatens her entire career…and maybe more, when she finds out that owner is none other than Drew's dad.
Idlewild
This m/m romance-slash-love letter to Detroit stars widower Asher, who is giving the gastropub he ran with his late husband one last shot at making it.
The plan? Firing its entire staff and bringing in a replacement lineup, including young, sunny Tyler, who makes it a joy to come to work.
As the relationship between Tyler and Asher grows and changes, it begins to look like Idlewild restaurant isn't the only thing that's going to get a second chance at flourishing.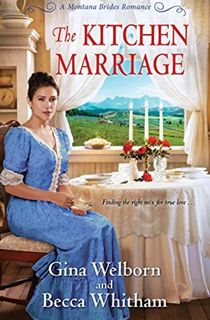 The Kitchen Marriage
The second book in the historical Montana Brides series stars Zoe de Fleur, a French immigrant moving west in 1887 to give herself yet another new start in America.
She thinks she's moving to a different cooking job out on the frontier, but ends up answering the ad for a mail-order bride. It certainly isn't the life she expected, and it's only made trickier by the fact that the man she moved to marry isn't the man stealing her heart at all: his twin brother is.
RELATED: Love Triangle Books That Will Tear Your Heart in Two
Perfect Pairing
Hal Orion is a food truck owner with talent to spare, and absolutely no desire to mess with her current situation — professionally or personally. So when investment banker Quinn Banning comes to Buffalo and sees Hal as part of its thriving future, she isn't prepared to hear a rejection of her brilliant plan for Hal to start a restaurant.
The attraction between them is definitely there, but there's only so much of the two women butting heads that they can withstand…right?
RELATED: 10 Queer Regency Romances, Because History Wasn't Hetero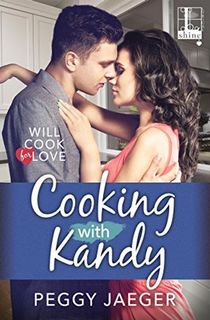 Cooking with Kandy
Kandy Laine is a rock star in the cooking world, and somebody wants to make her pay for it. Between the threats and the on-set "accidents," she needs protection, and PI Josh Keane is happy to take the job…if only he can get past how distractingly attractive his new client is.
There's no ignoring that something is building between them, but if Josh wants a future with Kandy, he's going to have to make sure she lives to see it.
Chef's Table
Evan may be a wildly celebrated New York City chef, but he hasn't always been a big city boy — something diner cook Patrick helps him remember when he serves Evan one of his Irish grandmother's prized dishes.
Now Evan's swimming in memories of how he came to be the Evan Stanford, who helped him get where he is, and what really made him happy once upon a time. With Patrick's help, he just might find his way back to living a life he truly loves…while also finding a man to share it with.
Just a Little Taste
Caterer Kiera Coleman is ready to take the next step in her career and launch her food truck, but to do so, she'll need the help of the last person she wants to ask for anything: her ex, Trey.
Trey may do the best food truck renos in the business, but there's no way she wants to land face-to-face with him again after he broke her heart. Still, Kiera's career comes first, and when Trey returns to Maplesville, it's clear there's still more than business between them, and it's definitely unfinished.
RELATED: Scintillating and Satisfying Enemies to Lovers Books
Mangos and Mistletoe
Giving you all the steam you could ever want out of the kitchen, this novella is set at a cooking competition in Scotland (!) where two women vying for the prize find an even better one than the trophy (spoiler: it's each other).
Dominican chefs Kiskeya and Sully don't agree on much, but they'll have to work together if they want to rise in the industry. As tempers flare, so does the heat between them. But when their partnership is put to the test, they'll have to rise above it together if they want a future beyond the competition.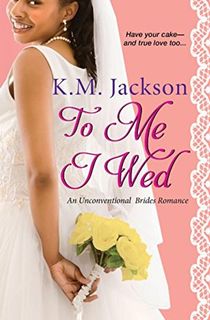 To Me I Wed
Lily's had enough of being a bridesmaid, and the whole emphasis on finding a partner. She loves herself plenty, and she decides it's high time she celebrate it…by throwing a wedding for herself.
She's even found the perfect restaurant for a venue, complete with a sexy chef named Vincent who's making the party planning extra pleasurable. But the more Vincent helps her out, the more their fling starts to feel less…fling-y, and the more room Lily seems to be finding room for someone else in her heart.
The Secret Ingredient
Adah and Beth may both be chefs cooking in South Bay, Maine, but that's where the similarities end. Adah is a single mom in a dream job, far away from a past best left in the past.
Beth is a Maine native who'd hoped to be long gone by now, only to get pulled into running her family's café. It's a recipe for disaster, at least until the attraction between them starts to take over, turning their relationship into something delicious.
RELATED: Single Mom Romance Books That Will Sweep You Off Your Feet
This post is sponsored by Open Road Media. Thank you for supporting our partners, who make it possible for A Love So True to celebrate the stories you love.