Summer is just around the corner, and while the current coronavirus pandemic has brought many people's vacation plans to a grinding halt, there are still plenty of ways to amuse yourself during the long, hot days. These ten super-steamy romance novels will be your escape this season.
Curl up with a good book (or several) and let these red-hot reads cure what ails you.
Related: 10 Erotic Historical Romance Novels You Haven't Read Yet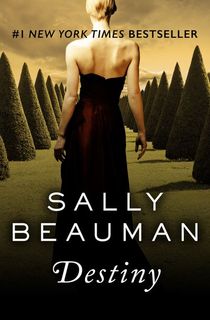 Destiny
Summer is the perfect time to curl up with some old-school epic romance, and Sally Beauman's Destiny has endless thrills and sensuality.
First published in 1986, Destiny immediately became an international bestseller.
Beginning in 1940 and covering generations of star-crossed love, Destiny tells the tale of Edouard and Hélène, two people whose lives could not be more different, yet their love for one another spans decades and continents. Don't let the staggering 848-page length of this story intimidate you: Destiny is all too easy to wholly immerse yourself in.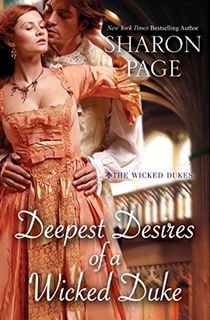 Deepest Desires of a Wicked Duke
Ten years ago, the scandalous Duke of Sinclair—known simply as Sin—called off his wedding to the innocent Portia. Now, the long-ago lovebirds come face-to-face again on the isolated Serenity Island, where a carnival of pleasure awaits visitors.
Portia finds herself surprisingly intrigued by the sensual revelries on the island—and as she loses herself in newfound pleasure, she and Sin reunite.
But Sin's secretive nature hasn't disappeared in their years apart. And as they bare their bodies to each other, they must bare their most vulnerable selves as well.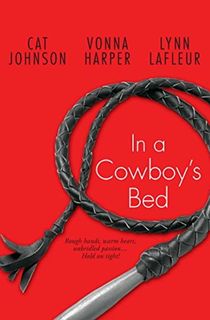 In A Cowboy's Bed
These three spicy romance tales will make you want to save a horse and ride a cowboy. In Cat Johnson's "Two for the Road," demure actress Heather London meets a group of cowboys who show her how to let loose.
In "Soul of a Cowboy" by Vonna Harper, environmentalist Kathy and cowboy Mike Moss find themselves in an opposites-attract romance. And in the final story in the collection, "Trouble In Boots," two long-ago lovers get back in the saddle after years apart.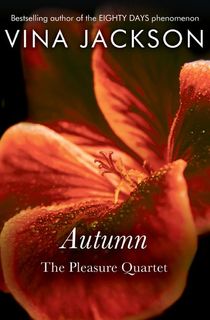 Autumn
Part one of the Pleasure Quartet, the blurb for Vina Jackson's Autumn describes the book as 'a boiling cauldron of emotions', and it certainly delivers on that front. After the tragic death of her lover, violinist Summer Zahova pushes away those closest to her and tries to alleviate her grief through one-night stands with total strangers.
She soon finds hope and solace with Antony, a mysterious theater director who casts her in his new play, one that has proven deeply controversial thanks to its sexual content. This series, and Jackson's entire output, are perfect if you fancy something more darkly sensual for the hot dog days of summer.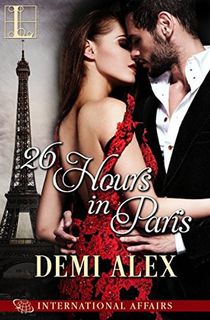 26 Hours in Paris
What better setting for a steamy romance than the city of love?
In 26 Hours in Paris, magazine writer Kathryn journeys to the French capital for work but finds herself more consumed by Marko Renard, the man who almost got away and is now determined to get her to stay.
He promises her the perfect day in Paris, from the tourist sights, to the secret boulangeries, to the delights of his own bedroom. But is it enough to convince Kathryn to wholly give herself over to Marko?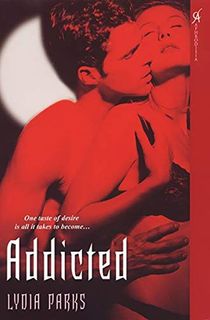 Addicted
Of course we have to recommend a good old-fashioned vampire romance book!
Jake Brand, a former man of the law, is now a creature of the night who still likes to play fair—so he satisfies his bloodlust by giving his victims intense sexual pleasure and the best night of their lives.
It's all well and good until he meets Anthea, a woman who threatens to leave his stoic self-control in shatters. The sex scenes are plentiful and the passion off the charts in the aptly-titled Addicted.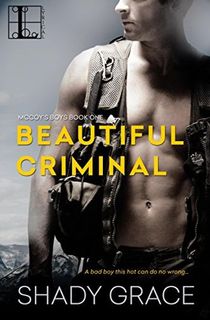 Beautiful Criminal
Mima Etu is happy to live a quiet and secluded life in the Canadian Rockies with nobody but her precious sled dogs for company—but fate has other ideas.
When she stumbles upon a plane crash she realizes that, against all odds, the pilot is alive. With his life on the line, Mima takes the stranger back to her cabin to heal.
The pilot, one Gabriel Miller, was on a secret mission with some very precious cargo, and he knows that the owners will do anything to get their hands on it. For now, however, he is alone with this beautiful savior and their connection is instant.
Learn My Lesson
Katee Robert has won over many romance fans with her steamy stories, and her latest series has a particularly interesting twist. Do the names Jasmine, Jafar, Tink, Hook, Belle, and Beast sound familiar to you?
Yes, the Wicked Villain series is all about a familiar series of pop culture characters getting down and dirty in ways that totally don't infringe on anyone's trademarks or copyright. Admit it, you're curious.
The second book in this series, Learn My Lesson, centers on the torrid relationship between Hades, lord of the Underworld nightclub, his sub partner Meg, and the dashing but naïve young Hercules who joins them in their BDSM throuple.
Robert sure knows a thing or two about writing a steamy erotica, and the sheer thrill of this potentially risky creative set-up is sure to get the blood pumping.
White Whiskey Bargain
Deep in the Appalachian mountains, bootleggers risk their lives on moonshine runs and fight for control of the territory against one another.
For Hannah Hawkins, the new heir to her family's decades-long business, this is a particularly tough battle, and with new enemies on the horizon, she'll do anything to keep her legacy safe. If that means joining forces with the rival Meza clan then so be it. If it means marrying the Meza family's oldest son Javier, then it's a sacrifice she's willing to make.
Both Javier and Hannah agree that their marriage is one of business and nothing else but their mutual passions are anything but professional. Read this one for all your marriage of convenience kinks and one stellar sex scene in the rain on top of a car.
Strange Love
What's freakier than a full-on alien romance?! Ann Aguirre's Galactic Love saga does exactly what the title suggests, and does it well.
Strange Love is a surprisingly sweet paranormal tale of Zylar of Kith Balak, an extraterrestrial being who is the equivalent of a nerd among his species. He has one chance left to find a mate, or be without one for the rest of his life.
He certainly wasn't expecting to be paired with Beryl, a daycare center worker who happens to be one of those human beings he's heard so much about. Who would have thought that a story about a woman and the cinnamon roll bird-insect creature she gets paired up with would be so adorable? It's super-hot too, of course.
This post is sponsored by Open Road Media. Thank you for supporting our partners, who make it possible for A Love So True to celebrate the romance stories you love.
Featured photo: Dicson / Unsplash