Medieval romances are really so much more than just kings, queens, and royal courts. As loyalty, honor, power, and desire are put to the test, these sweeping romances excite at every turn. Filled with stories of daring adventures, mysterious schemes, and enchanting relationships, they tell of true love overcoming all that stands in its way.
Read through the list of medieval romances below and restore your faith in happily ever after.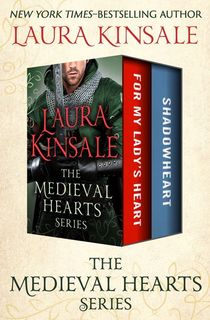 The Medieval Hearts Series
Written by New York Times bestselling author and RITA award winner Laura Kinsale, the Medieval Heart series tells the daring love stories of Monteverde's princesses.
The first in the series, For My Lady's Heart, centers on recently widowed and much sought after Princess Melanthe di Monteverde, whose hand in marriage would catapult any of the surrounding kingdoms to a powerful rule. But determined to evade marriage and escape home to England, Princess Melanthe disguises herself as a witch and enlists the help of Ruck d'Angleterre–a knight known for his steadfast honor. And though Ruck d'Angleterre once loved the princess, now it is the princess who finds herself longing for him.
The second in the series, Shadowheart, follows Elayne, the last princess of Monteverde to wed. With her marriage arranged, only a voyage separates her from her betrothed. But in the adventurous and exciting story that ensues, Elayne is captured by Allegreto Navona. As a pirate and assassin, Allegreto has amassed his power by any means necessary. And with Elayne in his midst, control of Monteverde finally seems within reach. But Elayne is stronger than he thinks, and though she finds Allegreto irresistible, she proves to be his greatest challenge yet as he finds himself falling for her too.
With two versions, you can enjoy Kinsale's fearless medieval love stories in immersive and rich Middle English dialogue, or in today's easy-to-read language.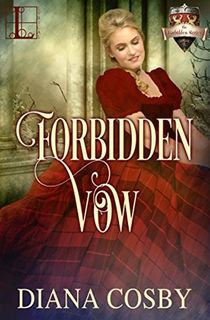 Forbidden Vow
In a romance full of raw suspense, Forbidden Vow tells a story of secrets, lies and love. Set to marry the cold-hearted Bróccín MacRaith, Lady Gwendolyn Murphy is surprised to find herself drawn to a man rumored to be so ruthless. And the surprises are just beginning, as Bróccín MacRaith is dead.
As part of a secret scheme, Sir Aiden MacConnell has taken his place. Spying for the Knights Templar, Lady Gwendolyn's sworn enemy, Sir Aiden MacConnell gathers intelligence for the battle to come. But as he does, his feelings for Lady Gwendolyn grow–into a love that will put his heart and his allegiances at odds.
If you like the suspense of Forbidden Vow, check out Cosby's The Oath trilogy, packed with the same heart-racing drama.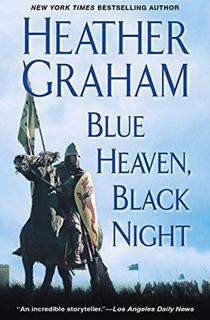 Blue Heaven, Black Night
New York Times bestselling author Heather Graham tells a story of a forbidden love in Blue Heaven, Black Night.
Born the illegitimate child of Henry II, Elise finds her life dominated by the dark secret of her parentage. But the scandalous secret has led her to an unlikely companion.
Sent to capture Elise, Sir Bryan Stede is instead taken by her beauty. Fiercely independent and deeply in love, Sir Bryan Stede is determined to protect and marry Elise, despite all the challenges that lie in their way.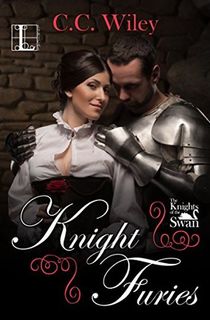 Knight Furies
Lady Margaret Grace works hard to provide for herself and to protect her village from the unjust demands of dangerous mercenaries. Tougher than most, Meg knows how to watch out for herself. But a new arrival in the village, Sir Nathan Staves, has her fighting her own desire and letting her guard down.
Sir Nathan, sent on a quest to return lost riches to his king, finds his mission a welcome relief from his own tortuous memories of the mercenaries. And upon meeting Meg, he finds his relief giving way to an even deeper emotion.
But danger is always close at hand, and when put in peril, Sir Nathan will have to choose between Meg and his mission.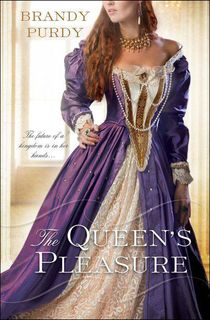 The Queen's Pleasure
Accused of plotting against her half-sister sister Queen Mary, Princess Elizabeth is sent to the Tower of London, where her only comfort is a fellow prisoner Robert Dudley. Once childhood friends, Princess Elizabeth and Robert Dudley rely on each other in what they are sure are their final days. But an unlikely turn of events frees Robert to return to his wife and thrusts Elizabeth to the throne. And as the new Queen, Elizabeth must decide who to marry and who to trust, in an agonizing decision that puts all she has sacrificed at stake.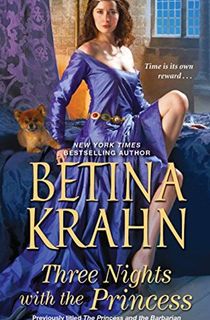 Three Nights with the Princess
Princess Thera of Mercia must choose a husband and wed before she can be crowned as queen. Independent and undaunted, Princess Thera is careful not to rush into marriage. But her caution leads her toward trouble in a faraway land. And though her rescuer, hard-hearted Saxxe Rouen, is only interested in riches, something sparks between the two of them. Drawn to each other, the princess and the rescuer embark in a battle of wits and a romance of passion.
Agnes Moor's Wild Knight
In the court of King James IV, Agnes Moor is rarely the center of attention. But when the King promises her kiss to the winner of a tourney, she finds herself swept up in all of the commotion. And when one knight blows his competition away, she finds that the mysterious man is after more than just a kiss. Chasing her heart, Agnes finds herself tossed into a romance unlike any other.
The MacKinnon's Bride
After learning that his son was kidnapped by the English, laird Iain MacKinnon lashes out accordingly, capturing his rival's daughter. But when MacKinnon tries to negotiate a swap of their children, rival FitzSimon rejects the deal and betrays his own daughter. Aghast at FitzSimon's cold cruelty, MacKinnon returns home with beautiful Page FitzSimon in tow.
With no family to turn to and nowhere else to go, Page must rely on herself—and maybe MacKinnon's kind heart—in the unlikely love story that unfolds between them.
The first in the six book Highland Bride series, from New York Times and USA Today bestselling author Tanya Anne Crosby, The MacKinnon's Bride is just the beginning. Once you finish, there are plenty more romances to read.
Chained
In the first book in the Chained trilogy, USA Today bestselling author Elise Marion builds an action-packed romance full of tension, desire, and devious plans.
A sudden kidnapping shatters the precarious peace that has held two rival houses—the Maignarts and the Toustains—at bay.
Accused of the incendiary kidnapping, Sir Caden Maignart is thrown into a dungeon by Lady Gwendolyn Toustain. His constant attempts to escape from the dungeon backfire, when Lady Gwendolyn decides to guard Sir Caden herself.
And while their families started the bloody rivalry between their two houses, the Sir Caden and Lady Gwendolyn find an unexpected and forbidden love growing between them. But given the unrest that is brewing between the two houses, trusting one another may be unwise.
Highland Archer
While Valent has pledged his loyalty to the McLeod clan, he has suffered years of injustices at their hands, which have pushed him to question his allegiances. So when the McLeod's are attacked, and Ariana McLeod falls for Valent the Archer amidst the turmoil, their relationship is more complicated than it seems. In a tale of battle, treachery, and love, Hilde McQueen unravels a compelling and exciting romance.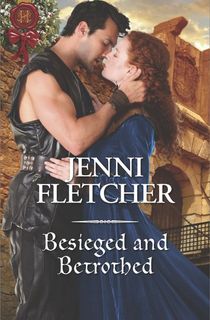 Besieged and Betrothed
The year is 1147 in England. Lothar the Frank lays siege to the depleted stronghold of Castle Haword. It should have been an easy mission, save for the beautiful Lady Juliana Danville, who would sooner die than lose the castle.
When Juliana becomes trapped between opposing sides of the war, she finds herself betrothed to broker peace. But Juliana fears that the blissful marital life is impossible, given the secrets she keeps within the castle walls.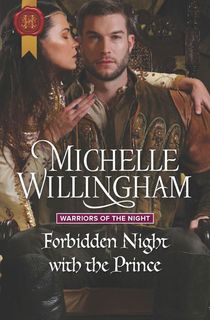 Forbidden Night with the Prince
Joan de Laurent is convinced that she's cursed. How else can she explain her ill-fated betrothals, each of which has ended in the impending groom's death? Joan isn't the only one who believes in the curse, either. Others keep their distance if they can help it.
Irish prince Ronan can't help it. Only Joan's hand in marriage can help him win back his fortress. But what happens when breaking Joan's curse means spending a forbidden night with the royal warrior?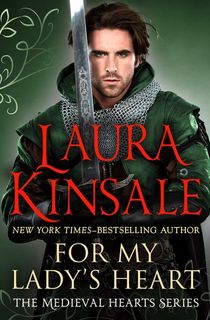 For My Lady's Heart
From New York Times-bestselling author Laura Kinsale comes a tale as old as time about the spark between a princess and her chivalrous knight. Princess Melanthe di Monteverde is a widow, and nations vie for her attention, hoping to gain political power. However, Melanthe is determined to return to England both alive and unwed.
Her journey home requires the protection of Ruck d'Angleterre, the Green Knight. Ruck's own wife entered a nunnery 13 years earlier, and he has honored his marital vows even in her absence. But Melanthe's enchanting sable hair and twilight eyes test his resolve, and he finds his heart is no longer as pure as it once was...