When we think of Vikings, we may picture lots of strong, intense warriors sailing around Northern Europe, or we may think back to the first time we ever watched the movie Braveheart. But what if we took these big burly fighters and gave them a passionate side and a heart unknowingly ready to fall in love?
Well, each of these books does just that, and it makes us wish we could travel back in time to the eleventh century to join them as a Viking warrior or shieldmaiden at their sides.
Whether you are enamored with history, fascinated by the runic alphabet of the Vikings, or you just want a new romance novel to read, each of these books will have you preparing yourself for an epic journey of love and adventure.
Related: 10 Swashbuckling Pirate Romance Books That Will Leave You Swooning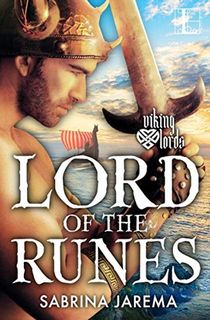 Lord of the Runes
In Sabrina Jarema's exciting new series, Eirik Ivarson vows to avenge his father's murder and sets out seeking his revenge. As outsiders threaten his homeland with violence, Eirik must leave behind all he knows and loves.
Feisty shieldmaiden Asa Sigrundsdottir discovers Eirik's half-frozen body in a storm, and while she is wary of the warrior at first, she recognizes his valor and potential for greatness.
Eirik selects Asa to help him on his journey, but when their bond is tested it will take the strength of a great hero to keep their love alive.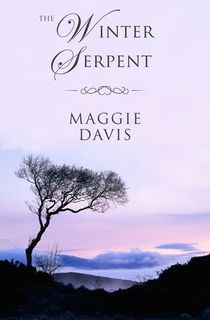 The Winter Serpent
Doireann is the proud and strong daughter of a Scottish chieftain. Her beauty has made her known across the land, yet her strength has her choosing to remain unbound, alone, and free from submitting to any man.
When war strikes her homeland, Doireann finds herself sold into the hands of vicious Viking warrior Thorsten. Doireann tries to face the humiliation of belonging to the wild leader of the Norse Bear Cult as she is put through pagan rituals and intense battles.
As she fights to survive, only her pride keeps her from submitting to passion.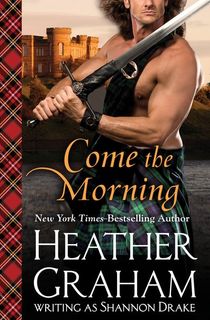 Come the Morning
At only thirteen years old, Waryk de Graham wields his dead father's sword and conquers the Norman enemy. Ten years later, King Henry I dies, and the English succession finds itself falling into chaos. Waryk is the newly knighted Laird Lion and once again is fighting for his homeland against Normans and Vikings.
Lady Mellyora MacAdin of Blue Isle is a fiercely independent swordswoman who submits to no man. However, as the daughter of a Gaelic noblewoman and Viking warlord, she finds those around her forcing her into a political marriage to Waryk.
Lady Mellyora rebels, and Waryk's toughest fight is the one to win her heart.
Related: Heather Graham's Knight Triumph: When a Scottish Warrior Meets an English Lady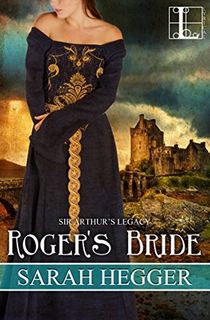 Roger's Bride
As heir to Anglesea, Roger is a strong and tough warrior. But underneath his unbreakable exterior, he is a devoted son who aspires to find the same love his parents have and all of his sisters have found. Yet with his rising political position, his family expects him to marry judiciously.
After watching her mother suffer her entire life, Kathryn of Mandeville only dreams of being a Viking shieldmaiden and vows never to marry. When her sister Matty runs away to escape a proposal from Roger, Kathryn must help him find a new suitable bride.
Quickly, Roger and Kathryn find that the most difficult challenge they face is the one in their hearts.
The Runes of Destiny
If you're looking for a romance book like Outlander, you have to check out Runes of Destiny. Indulging in her fascination with the Vikings is the one thing Linnea Berger needs most after her recent trauma. When she finds an exquisite brooch and begins to read the runic inscription, she blacks out and awakens to find herself surrounded by men in Viking costumes taking their reenactment very seriously.
However, when Linnea finds herself in the hands of Viking warrior Hrafn, she is swept away into a journey across the sea and realizes she has travelled back in time to the ninth century.
As she fights to return to her own time period, a bond with Hrafn forms and she must decide whether she can resist the call of the runes.
His Viking Bride
While enjoying an afternoon of adventure, Aestrid Karisson is mistaken for a slave and captured by Viking warrior Veileif Kollsvein and his crew. Once her identity is revealed, Aestrid begins a personal war on Veileif with the goal to torment him until she is returned home.
However, when Veileif's High Council declares the two must marry, he launches a plan of his own of seduction and temptation.
Will Veileif's game melt Aestrid's cold heart, or will he be tamed by his fierce bride?
Nena
Jarl is a powerful Viking leader and captain of the new longship, Treasure Huntress. He and his forces return to the rich lands of the Caspian Sea where they take everything of value, and capture or kill anyone in their way.
Nena is an accomplished warrior and the daughter of a regional war-chief whose tribe has dominated the territory for centuries. After a grueling invasion of Jarl's forces, Nena and Jarl both find themselves in unfamiliar situations.
Nena is a captive. Jarl wants something he cannot have. As enemies, they are torn between choosing everything they have ever known or a newfound passion from within.