When you don't have the time to dive headfirst into an epic love story or a steamy romance series, short stories are the way to go. These romantic short stories and novellas may be short, but they're no less sweet. Sitting at just around 100 pages, by the end of these tales, you'll be begging for more.
When your weekends are booked and your nights are busy, fall head over heels in love with these romantic short stories. Whether they're heartbreaking or heartwarming, we guarantee you'll find something to adore.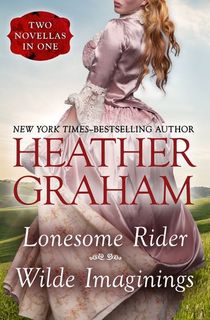 Lonesome Rider and Wilde Imaginings
When one door closes, another opens. Get two for the price of one with Heather Graham's duo of historical romance tales, featuring exclusive photos from the author's own personal collection.
In "Lonesome Rider," Blade McKenna is torn between two worlds. Born to a Sioux mother and a white father, he straddles the line in an increasingly divisive world. Haunted by his past, all he loves now is the sweet taste of revenge. But after rescuing the charming and beautiful Jessica Dylan, that may have to change.
In "Wilde Imaginings," Allyssa Evigan arrives on the English moors to unveil her family's legacy. The dark, dangerous Brian Wilde who picked her up at the station feels achingly familiar, but claims them to be strangers. But the very one she desires may hold the key to the truth she's so desperate to discover.
Body Rush
From the author of Body Shots comes this eclectic collection of sultry, sexy short stories that will keep your heart pounding all night.
From the BDSM scene to the legal scene, from the doctor's office to the coffee shop, Anne Rainey puts raw desire in its purest form on display in these short romantic and erotic stories.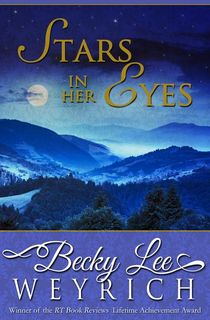 Stars in Her Eyes
Some love stories are simply meant to be. In this novella from Romantic Times Lifetime Achievement Award-winning author Becky Lee Weyrich, two lovers must cross the boundaries of space and time to find each other. And nothing, not even death, can stand in their way.
When young widow Emily Larchmont sets sail for home, she never imagines she'll find a new love in the process. But just as Emily has her heart set aflame, a storm sinks their ship, and Jonathan is lost to the waves forever.
Or so Emily thinks. When Jonathan appears anew, she must ask herself who he really is, and whether or not their love is strong enough to transcend fate.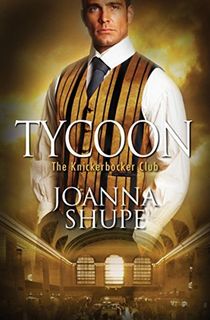 Tycoon
It's the Gilded Age in New York City; what could possibly go wrong?
When Ted Harper is met with a kiss from an alluring damsel in distress, he invites her on a journey across the country in his private train car. Unsure what she's after, but sure he's interested in discovering more about this mysterious and bold woman, he has no idea she's just borne witness to a terrible crime.
Clara Dawson is in a mess she doesn't know how to get out of. She needs Ted's protection, but as her secrets threaten to ruin the passionate tryst she's now engaged in, she wonders just how far lust can really take her.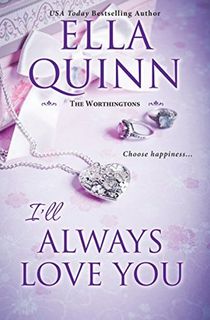 I'll Always Love You
Gerald has finally decided to marry; Lucinda is on the hunt for eligible bachelors. When their two paths cross, life and love may never be the same again.
Lord Elliot could not be happier to oversee the Lady Lucinda for the summer. Her sphere of influence will put him in the line of sight of all the prettiest ladies in London. But Lucinda, betrothed to another, is harboring growing, dangerous feelings for Gerald. She has her heart set on this Lord, and she'll do everything in her power to capture his affection once and for all.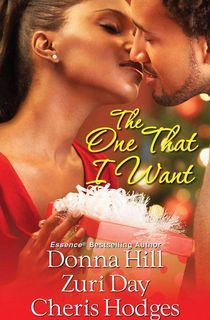 The One That I Want
If you just can't stand the wait for the holiday season any longer, these three festive love stories will have you snuggled up under the blankets even during the cruelest of summers.
In Donna Hill's "A Promise for the Holiday," a sexy restauranteur must devise a way to win the heart of the woman he longs for from afar. When Cara Holiday responds with secrets in kind, things only heat up from there. But deception is no way to begin a relationship…
In Zuri Day's "A Sexy Christmas Carol," Carol Robbins is fresh off years working for a pop diva and traveling around the world. Finally home and ready for some much-needed rest, an exclusive party brings a new flame into her life, and Carol is forced to make a life-changing choice.
In Cheris Hodge's "Christmas Surprise," Lola is sure that what she needs most right now is a divorce. When she takes off following the separation, she never imagines her ex would follow her. He's determined to win her heart back, and with these tricks up his sleeve, he just might.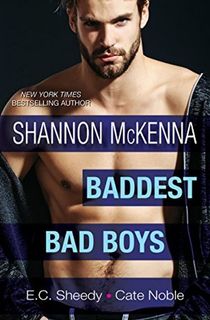 Baddest Bad Boys
Three short romantic and naughty stories, three oh-so-bad boys who will have you swooning all day and all night.
A longtime-crush with a dark past lurking just around the corner. An old high school classmate who suddenly shows up at your doorstep. A famous, wealthy man whose private island promises luxury and lust. If you love a bad boy, you'll fall head over heels for these wicked men.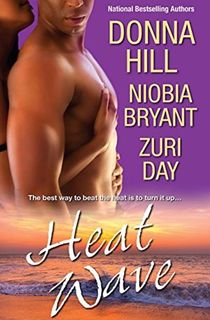 Heat Wave
If you're looking for a romance that will help you beat the pressing heat outside, Heat Wave will introduce you to three women feeling the heat of the sun, and the heat of their bodies.
From the same authors who brought you The One That I Want, this collection of short romantic stories will take you from the passions of a fleeting summer romance in the Hamptons to the confines of a broken-down elevator on the hottest night of the year. But secrets and scandals lurk below the surface of these affairs, and they're threatening to douse these flames.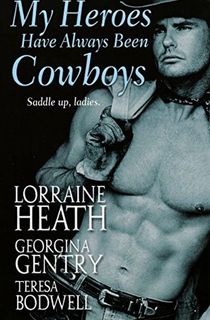 My Heroes Have Always Been Cowboys
Prepare to have your heart lassoed by these charming and sexy cowboys.
From RITA Award-winner Lorraine Heath's tale of an outlaw-busting sheriff with a complicated past, to an heiress who will have to hide her very identity to escape an arranged marriage, and all the way to a ranch hand desperate for work who's about to find himself desperate for something else. Soon enough, these three cowboy stories will have you searching the West for your own romance.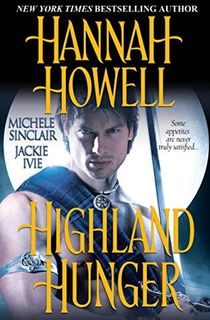 Highland Hunger
For when you can't decide if your heart desires historical or supernatural romance, this collection of Scottish vampire romance will leave you gasping for more of both.
Within the dark caves of the Scottish Highlands, two vampire clans wage a deadly and passionate war. But the desires of the heart may prove to outweigh the desire for blood. When these brooding men set their hearts aflame, they unleash a raw, powerful, unstoppable lust.
This post is sponsored by Open Road Media. Thank you for supporting our partners, who make it possible for A Love So True to continue publishing the stories you love.
Featured photo: TNK PHOTO / Unsplash