Nancy Garden's 1982 book Annie on My Mind was groundbreaking in both young adult and LGBTQ literature. Critically praised, as well as listed on School Library Journal's "One Hundred Books that Shaped the Century," the book about a romance between two teen girls has also been frequently challenged across the country. But the love between Liza and Annie in the novel remains as tender, funny, and heartwarming today as it was thirty years ago. If you're looking for more young adult books with beautifully-written romances like the one in Annie on My Mind, check out the list below.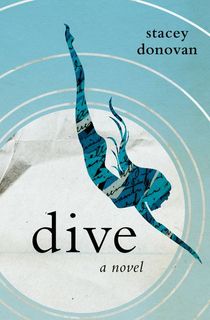 Dive
A 1995 Lambda Literary Award nominee, Dive is the poetic story of 15-year-old Virginia, who copes with grief, friendships, family challenges, and love. Between her father dying, her mother drinking, and her brother being stoned all the time, Virginia struggles to care for her family. But a bright spot in her life is falling for pretty poet Jane. A book as gritty as it is beautiful, Dive provides a deep look at a troubled girl falling in love.
Related: Two Teenage Girls Discover Love and Heartbreak in This Coming of Age Story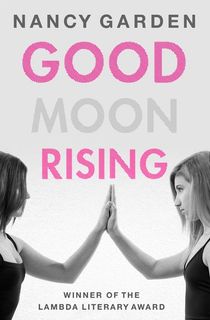 Good Moon Rising
After Annie on My Mind, Nancy Garden wrote another incredible young adult book that won a 1997 Lambda Literary Award. Jan and Kerry are both vying for the same lead role in their high school's production of The Crucible. Kerry gets the role, to Jan's disappointment, but she agrees to work as a stage manager, where the two go from being rivals to friends to something much more. With its depiction of the homophobia the girls face, Good Moon Rising is heartbreaking at times, but nevertheless a stirring read from an incredible author.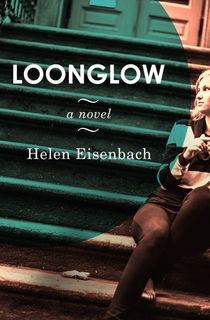 Loonglow
An entertaining story revolving around a love triangle in New York City, Loonglow is fun and invigorating. Southern writer Clay is playing around in the big city when he meets Mia at a bar and falls for her. But Mia is involved with a female book editor, Louey. Eventually Louey and Clay become involved themselves—professionally and personally—completing the complex triangle in this diverting read.
Related: 15 Books for Fans of Love, Simon
Everything Leads to You
A Goodreads Choice Nominee for YA, Nina LaCour's 2014 novel is a favorite and must-read for film fans. Precocious set designer Emi has had bad luck with girls. But the summer after she graduates, she winds up unraveling the mystery of a Hollywood film legend and meeting quirky, beautiful Ava. As their romance blossoms, Emi comes of age and has a new understanding of herself. You'll enjoy the vicarious thrills of Emi's summer in Hollywood alongside her sweet romance.
Georgia Peaches and Other Forbidden Fruit
A unique twist on religion, sexuality, and the south, Georgia Peaches follows Joanna, who is comfortably out as a lesbian. But she's also the daughter of an evangelist, and when the family moves to a smaller conservative town in Georgia, she grants her father's request to keep quiet about her sexuality for a bit. But then she meets Mary… Filled with humor, sexiness, and southern charm, it's no wonder this one was named a Kirkus Best Book of the Year in 2016.
Queens of Geek
A delightfully geeky book about a group of friends at a fan convention, Queens of Geek has two fun romances within its pages, including one between two actresses—Charlie and Alyssa—who meet after crushing on each other from afar. The book has been praised for its depiction of female characters in particular, including women of color and Taylor—Charlie's best friend who is on the autism spectrum. Bustle nailed it when they described the novel as one which "gives voice to a group of diverse female characters who are defined by so much more than just their mental health and sexuality."
Geography Club
Brent Hartinger's 2003 novel looks at a group of closeted small town teens who form a secret support club they call the Geography Club. The club includes Russel and his baseball jock boyfriend, Kevin, as well as Russel's close friend Min and her girlfriend. The story is funny and sweet, but also realistic—not all love stories inside its pages end up happily. The evolution of the club and the coming out of some of its members is one worth reading.
Related: 10 Books for Fans of David Levithan
Tell Me Again How a Crush Should Feel
This wonderfully-titled young adult book on ALA's Top Ten Rainbow List brings both culture and sexuality to life in what Publishers Weekly called "a welcome addition to the coming-out/coming-of-age genre" in its starred review. Leila is an Iranian-American teen who's attracted to girls—particularly the new girl in school, Saskia. What follows is a charming romance with Leila not only coming out, but coming into her own.
The Miseducation of Cameron Post
An orphan since her parents were killed, Cameron is sent to live with her conservative relatives. But after she's caught with the cowgirl she's crushing on, her family sends her to God's Promise—a gay conversion center. A young adult romance with a western flavor, Emily M. Danforth's emotional debut not only won a 2012 Montana Book Award, but recently became a feature film that earned the 2018 Sundance Grand Jury Prize.
RELATED: 13 Love Triangle Books That Will Tear Your Heart in Two
Keeping You a Secret
Written by a National Book Award finalist, Keeping You a Secret tells of the trials and wonders of unexpected romance. Holland is the student council president at her school, with a bright future ahead of her and many, many expectations. But her life takes a turn when she meets Cece. Holland's passion for Cece is raw and all-consuming, and you'll have trouble putting the book down while you see how Holland navigates her feelings and figures out what she needs despite others' expectations. It's no wonder this reader favorite became a 2004 Stonewall Book Award Nominee.
This post is sponsored by Open Road Media. Thank you for supporting our partners, who make it possible for A Love So True to continue publishing the swoon-worthy stories you love.