Sometimes love simply seems too great to be put into words. But this is why we adore romance novels. Even though it's an impossible task, the best romances are able to express all of the power and emotion of enduring love through their spellbinding stories– and often, through just a couple of lines.
Artfully giving words to unexplainable feelings, the short forever love quotes below are just another reason why these romances are some of our favorites.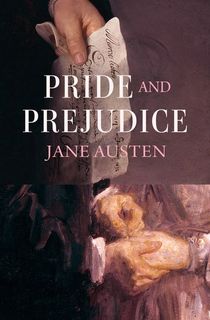 Pride and Prejudice
One of the most famous romance novels of all time, Jane Austen's heart-stirring regency romance follows the long and winding love story of Elizabeth and Mr. Darcy, who are finally brought together by a chance encounter after a painful rejection and years apart.
"I cannot fix on the hour, or the spot, or the look or the words, which laid the foundation. It is too long ago. I was in the middle before I knew that I had begun."
It's in His Kiss
The seventh book in Julia Quinn's Bridgerton series, which served as the inspiration behind Netflix's hit show Bridgerton, It's in His Kiss follows the youngest of the family's siblings.
Determined to unwind his family's past from the pages of an old and precious diary, Gareth St. Clair is in need of some help—which comes from an entirely unexpected source. After crossing paths with the vexing yet endearing Hyacinth Bridgerton at the Smythe-Smith musicale, the two become unlikely partners in Gareth's project, and then slowly, become something much more.
Related: 8 Romance Books for Fans of Julia Quinn's Bridgerton Series
"No one said we had to spend every waking moment together, but at the end of the day and most of the time during, there is no one I would rather see, no one whose voice I would rather hear, and no one whose mind I would rather explore."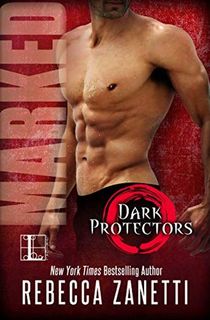 Marked
Though Janie has long known Zane, it is not until he kidnaps her that she begins to understand the full extent of his secrets. A vampire demon, Zane can't resist Janie, who is the Chosen One and who is capable of far more than she ever dreamed. The seventh paranormal romance in Rebecca Zanetti's fiery Dark Protectors series, Marked "is a fast-paced, excitement-filled explosion of action that will not disappoint" (RT Book Reviews).
"I've loved you every second of this life, and if I died, I'd love you every second of the next."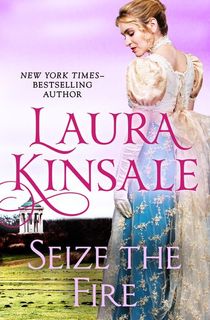 Seize the Fire
Though Captain Sheridan Drake is no hero, Princess Olympia St. Leger can't help but fall for the scoundrel she'd normally hate. The Captain, on the other hand, can't understand how the Princess could wind up so naive, but finds her irresistible all the same. Discovering a love they never thought they would, one voyage transforms them both in this historical romance from Laura Kinsale.
"But I'm here. I'm not hiding anymore. Princess– I'm asking you. Come back to me. You're my life."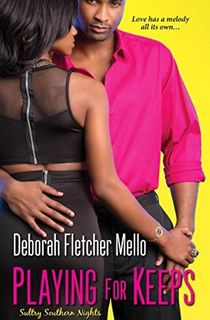 Playing For Keeps
Cilla has many requirements for the men she dates, and with an over-involved ex-wife, a set of devious twins, and a hectic career, Malcolm Cobb would not normally meet her high standards. But being as handsome and charming as he is, Cilla finds that she might just have to bend the rules in the second book in Deborah Fletcher Mello's Sultry Southern Nights series.
"Every fiber in his being already saw her as his life partner, the woman he would grow old and cranky with. She had his heart like no other woman did and he knew that her carrying his name and partnering with him would be one of the greatest gifts life could bless him with."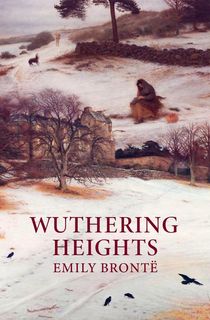 Wuthering Heights
One of the most celebrated classic romance novels, Emily Bronte's Wuthering Hieghts follows the compelling and fraught relationship between Catherine and Heathcliff through a lifetime of love, heartache, and jealousy in the Yorkshire moors of Victorian England.
"Whatever our souls are made out of, his and mine are the same."
Married by Morning
In the fourth book in Kleypas' Hathaways series, Cat has been paid to be a companion to the Hathaway sisters. And while she doesn't mind the task, the Hathaway sisters' older brother Leo is a thorn in her side. But when their constant fighting gives way to a romance that neither saw coming, Cat and Leo will have to reveal all of their dark secrets if they are to last.
"Rest against my heart. Let me watch over your dreams. And know that tomorrow morning, and every morning after that, you'll awaken next to someone who loves you."
The Princess Bride
Filled with adventure and humor, The Princess Bride tells of the unbreakable love between Westley and Buttercup. On a journey that requires not just strength, but wits, Westley must save Buttercup before she is wed to a detestable prince in this popular romance that inspired the equally beloved movie of the same name more than 30 years ago.
Related: 10 Romantic Movie Quotes for When Real Life Just Isn't Cutting It
"I thought an hour ago that I loved you more than any woman has ever loved a man, but a half hour after that I knew that what I felt before was nothing compared to what I felt then. But ten minutes after that, I understood that my previous love was a puddle compared to the high seas before a storm."
Taking Care of Business
Though they lead vastly different lives, the high powered industry leader, Tag Elliot, finds himself swept off his feet and falling uncontrollably for Renee Williams, the social worker caring for his ailing mother. Caught up in her beauty and intelligence, Tag follows his feelings, regardless of the cost.
"... nothing, and I mean nothing – not prestige, power or pride – is worth sacrificing the things that you truly want, the things that you truly love."
The Notebook
What's a list of love quotes without one from The Notebook? One of the most adored love stories of recent times, The Notebook reveals the power of true love between soul mates. Once young and in love, Noah and Allie were separated by Allie's family. While they tried to move on in each other's absence, neither could ever forget the other or the love they shared.
"So it's not gonna be easy. It's going to be really hard; we're gonna have to work at this everyday, but I want to do that because I want you. I want all of you, forever, everyday. You and me…"
Featured photo: Ihor Malytskyi / Unsplash