We cried for days when the movie version of The Notebook came out in 2004–yes, an entire 13 years ago–and when we read the novel. We rooted for Noah the whole time, not just because we're in love with Ryan Gosling, but because nothing's better than seeing a couple we love get together, even if the conclusion of their story makes us sob.
But just in case The Notebook hasn't made you cry enough, here are nine more tearjerking novels that'll definitely tug at your heartstrings and make you look like this: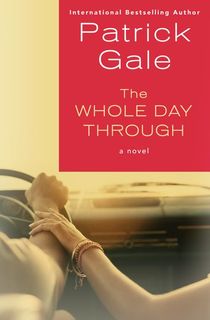 The Whole Day Through
When Laura Lewis is forced to abandon her lavish Parisian life to take care of her aging mother, she pretty much kisses all romantic opportunities goodbye. But when past love Ben waltzes back into her life, she has to decide whether she's willing to give the relationship another try. This beautifully written book will have you feeling the same emotions as the characters and wishing as much as they do for a happy ending.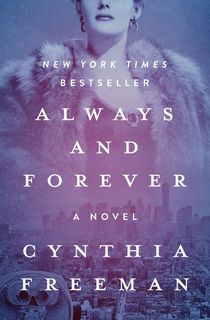 Always and Forever
This is a tale of family, and a love that prevails through war and across decades. When Kathy Ross heads to post-World War II Germany to aid refugees, she falls for David Kohn, a charming American doctor. But David is distant, and so Karen impulsively marries David's cousin Phil. The fallout of this rash decision will last for years and change Kathy forever. Will she stay with Phil, who can provide financially for her children, or will she go back to the man her heart really desires?
Love Story
Love Story is a, well … love story that has just the right amounts of comedy and tragedy, and created the iconic phrase 'love means never having to say you're sorry.' Oliver Barrett IV is a rich Harvard athlete from an all-American family. Jenny Cavilleri is a clever, middle-class woman studying music at Radcliffe.
Although from opposite worlds, their love for each other defies everything–but a looming tragedy will test them both. This book will have you rooting for Oliver and Jenny's relationship the whole way through, although we know from the start their time together will end in unimaginable loss.
The Fault In Our Stars
The film adaptation had everyone audibly sobbing in the movie theatre, and John Green book's will also leave you emotionally wrecked. The Fault in Our Stars is a must-read tale about bold love that prevails through terminal illness. There's nothing more familiar to Hazel Grace than the inside of a hospital, but when Augustus Waters shows up at her cancer support group, everything changes. The novel will have you crying just as much, if not more, than the movie – you'll question why you put yourself through this agony, but then realize the rollercoaster ride was totally worth it.
The Bridges of Madison County
Photographer Robert Kincaid is looking for the covered bridges of Madison County. When he pulls his car into married farmwife Francesca Johnson's farm to ask for directions, both of their lives will never be the same— for better and for worse. The Bridges of Madison County illustrates what it's like to love deeply despite the costs, and is a haunting tale that'll stick with you forever.
Me Before You
After an accident, Will Traynor is paralyzed, and Louisa Clark, newly out of a job, is hired to be his caretaker. Positive, friendly Louisa quickly falls for Will, despite his bitterness and anger over the new direction his life has taken. But can Louisa help Will be find peace again while keeping her own happiness intact? If you're a fan of The Fault in Our Stars, this romance is just as heartbreaking.
The Time Traveler's Wife
Many of the romances on this list are interrupted by a dangerous medical condition. Clare and Henry's love is no exception, although the affliction that keeps Henry and Clare from living a normal life is fairly unusual. Henry has a genetic disorder called Chrono-Impairment that causes him to take dangerous and inadvertent leaps through time.
When Clare and Henry first meet, Clare is a child and Henry a thirty-six-year-old thrown into her present from the future. From childhood through adulthood, Clare waits for Henry, and their love story is deeply affected by his time traveling. Like all couples impacted by an illness, the two try to create a sense of normalcy, celebrating the time they have together while facing the unique challenges Henry's condition brings.
Dear John
Dear John follows a couple divided by war and personal tragedy. Protagonist John Tyree has difficulty connecting with his father, and decides to escape his home life by enlisting in the army. While on leave, he falls for a girl named Savannah, and the two decide to commit their lives to each other—but after 9/11, John feels compelled to re-enlist, and a gulf opens between the couple. Eventually, Savannah ends their relationship via letter, and after his father dies, John returns home to find Savannah married to another man. Will their love prevail or will John have to make a sacrifice for the woman he loves? You'll just have to read to find out.
If I Stay
When a tragic car accident kills her entire family, aspiring musician Mia is left helpless with no memory of the incident. While in a coma, she tries to piece together the events of that horrifying day. As her boyfriend Adam visits her daily at the hospital, she has to make a difficult choice. This story will change the way you view family, love, and life in general–and, of course, it'll probably make you cry.
This post is sponsored by Open Road Integrated Media. Thank you for supporting our partners, who make it possible for A Love So True to celebrate the swoon-worthy stories you love.
Featured still from "The Notebook" via New Line Cinema