Summer can't last forever, but there's no reason you can't enjoy the delights of the beach from the comfort of your home, any time you want. Sun, sea, sand, and seasonal romances leave behind years' worth of memories. Even if it's cold where you are, these seaside romance novels will keep the heat up well into the dark depths of winter!
Related: Priscilla Oliveras Shares a Few of Her Favorite Beach Romances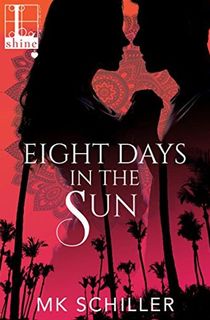 Eight Days in the Sun
Mason Cutler was raised to be an Army kid, but now that he's finally graduated from Marine boot camp, he plans to do nothing but party off the shores of his favorite hidden gem of a beach town in Florida. All he wants is sun, surf, and sex, no strings attached. But then he meets Kiran Shenoy, a reserved local girl who instantly captures his attention.
The pair of them make an arrangement: eight days of ultimate sensuous exploration, no regrets, no promises. After that, they'll go their separate ways and that's that. But such deals are seldom so simple, not for a man with military obligations and not for a woman with a troubled past and scars that may never heal.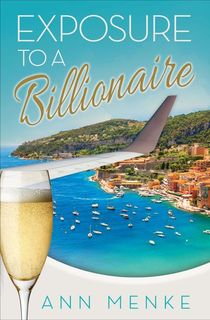 Exposure to a Billionaire
Author Ann Menke spent 25 years as a corporate flight attendant, flying around the world and seeing the glamorous sights of Earth's rich and famous. She catered to A-List celebrities, obscenely wealthy billionaires, and the upper echelons of power. In Exposure to a Billionaire, she offers a fictionalized account of her experiences.
Her heroine, Anna St. James, spends her days in lavish hotels and on private jets, surrounded by the kind of wealth that was, once upon a time, utterly out of her reach. But all of that glitz can be blinding, and Anna must fight to stay true to herself as she sinks further into the champagne-fuelled party in the skies.
Related: 10 Millionaire and Billionaire Romance Books You Won't Be Able to Resist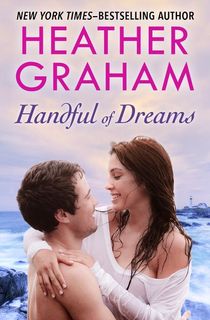 Handful of Dreams
Susan Anderson has despised David Lane ever since their first meeting. He's cold, mean, and always ready to slice you down with a witty barb. The feeling is mutual. David sees Susan as a parasite, another wannabe rich girl who wants to pray on his father for his wealth. He has no idea about their true bond or that his father left his beach house in Maine to Susan.
They're ready to fight it out over the fate of the house until a major storm leaves them stranded alone in the property. Now they're stuck together until things are safer. It won't be long until their ferocious dislike for each other comes to a boil. Well, that or their undeniable chemistry.
Related: 8 Heated Romance Books for Aries
Read, Write, Love at Seaside
Bestselling author Kurt Remington lives to write. He spends twelve hours a day glued to his computer working from the moment he wakes up until it's time to sleep. He never has time to enjoy the seaside views of the beach-front home he's practically locked himself in until his newest book is done.
That changes when the free-spirited Leanna Bray almost drowns in the ocean trying to save her dog, forcing a highly irritated Kurt to rescue her. She's his polar opposite: a flighty woman who lives life on a whim and seems allergic to basic organizational skills. Still, Kurt can't get her out of his mind, and soon opposites attract.
Simply Irresistible
Everything goes wrong for Maddie in one fell swoop when she loses both her boyfriend and her job. In need of some fresh scenery, she leaves the bright lights of Los Angeles to claim the inheritance left for her by her free-spirited mother: a crumbling but undoubtedly charming inn located in the picturesque coastal town of Lucky Harbor, Washington.
She hopes to convince her half-sisters Chloe and Tara to join her on her latest adventure, as soon as they find a contractor willing to take on the gargantuan task of renovating the inn from the ground up. Enter Jax, who seems way too good to be true.
Related: 9 Jill Shalvis Books to Make You Feel Warm and Cozy
Whiskey Beach
Whatever romance trope you're looking for, the chances are solid that Nora Roberts has written a book about it! Whiskey Beach remains a great starting point for anyone eager to jump head-first into the legend's sizable back-catalog.
Bluff House has sat above the torrid shores of Whiskey Beach for more than three hundred years, and it is here where Eli Landon, a disgraced former lawyer, has taken refuge. After being accused of (but never arrested for) the murder of his estranged wife, he's become public enemy number one and has sought sanctuary at Bluff House until the fury dies down.
It's here that he meets Abra Walsh, Whiskey Beach's resident housekeeper and Jill of all trades. She's determined to help Eli clear his name, but there's far more darkness on the horizon than either of them ever could have anticipated.
Low Tide Bikini
Brock Knight, a retired rugby player from Wales, moves into his new beach house in North Carolina after a career-ending injury left him without a job, without a girlfriend, and without much of a future. His new home in a new country is a chance for a fresh start.
But someone else is currently house-sitting there. Samantha Carlisle is used to skeezy men breaking her heart and she's decided to keep her distance from her new landlord. So, she does the only reasonable thing she can think of and tells him she's not into guys. It goes as well as you think it will.
The Wanderer
Robyn Carr is best known to romance lovers for her long-running Virgin River series, which spawned the popular Netflix TV show. She also has another cozy small town romance saga to her name, set in the sleepy Oregon coastal locale of Thunder Point. Locals love the land's unspoiled beauty, but they're constantly fending off developers who see nothing but opportunities for condos and cash.
When newcomer Hank Cooper learns he's been left an old friend's entire beachfront property, he finds himself with a community's destiny in his hands. He's never been the kind of guy to settle in one place for very long and he has no plans to stay in Thunder Point permanently. But the town has charms he can't deny, and that's before he meets the alluring Sarah Dupre, a woman with her own complicated past.
Everyone in Thunder Point is waiting to see what Hank does next. Will he choose a new life over his old one, and with it seal the fate of an entire town?
Featured image via Marionel Luciano / Unsplash