Haven't we all dreamed of one day giving it all up to live a simple life in a beautiful small town? Even those of us who live outside of big cities cannot help but imagine the comforts and coziness of the postcard-perfect places that populate romance novels.
There's no complications, lots of good food, astounding scenery, and colorful characters to boot. And, of course, gorgeous heroes. For those in the mood for an idyllic escape, here are 12 small town romances to help you on your way.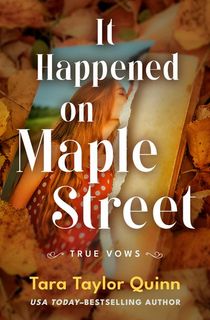 It Happened on Maple Street
A "good girl" who didn't have her first kiss until college, USA Today-bestselling author Tara Quinn had only ever daydreamed about romance since it was her dream to eventually write novels with beautiful, passionate love stories. But then she meets Tim Barney in a geology class and begins to experience first love for herself. It Happened on Maple Street is based on the true story of this author's journey of love—and both the passion and sorrow that come with it.
After her first partnership ended, Tara Quinn would have many years of tumultuous romantic relationships filled with emotional abuse and loneliness. Stuck in a loveless marriage, she appeared to be ready to give up any romantic fantasies she had clung to in the hope that she would one day feel cherished by a partner. This is when Tim Barney enters back into her life with an email—a plot twist that she only believed could happen in one of her books.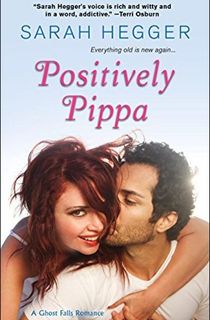 Positively Pippa
Pippa Turner had a good thing going with her hit makeover television show. But when the show gets sabotaged by her ex and Pippa self-destructs on national TV, she flees back to the small town of Ghost Falls, Utah, for a much-needed break from the spotlight. Pippa's heavily-perfumed and overly-loving grandmother, Philomene, is the only person who could calm her down after a meltdown of this caliber. However, when Pippa runs into Matt Evans, she can't help but wonder if he's game for a bit of steamy distraction…
Matt is totally gorgeous, and Pippa has harbored a secret crush on him since high school. Unbeknownst to Pippa, Matt feels the same way: he couldn't be happier that his red-hot red-headed friend is back in town. While Matt's happy to stand by while Pippa gives her life its own makeover, what he really wants is to show Pippa that they could have something real between them before she heads back to Hollywood.
Feel My Love
Abby is a single mom to her beloved eight-year-old son, Hunter, whose father left the picture shortly after they arrived home from the hospital. She can't get hurt like that again, so Abby has been guarded against love ever since. That's why her job as a wedding photographer is perfect: she gets to witness the romance and the fairy tale without having to actually be involved in it. That is, except for the night Abby broke all of her rules for Nick, the sexy best-man she couldn't resist.
Abby never expected to hear from Nick again, given she snuck out on him without leaving a note or her number. Imagine her surprise when years later, Nick moves to the same little town to take care of his nephew! Now, Abby sees him everywhere. And the worst part is? Abby can't seem to get Nick off her mind…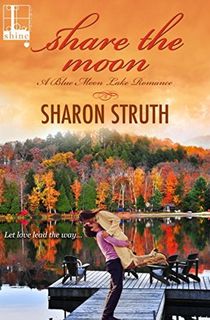 Share the Moon
Sophie Shaw is only days away from her dream of owning a vineyard coming true. She just needs to sign the contract, and the plot of land in the tucked-away town of Northbridge, Connecticut, will belong to her. Blue Moon Lake is where Sophie grew up, and has everything she needs to restart her life and put the tragic past behind her. However, just before the vineyard is officially hers, Duncan Jameson's counter offer blows Sophie right out of the water.
Duncan realizes he still finds Sophie just as attractive as he did during his boyhood vacations at the lake. Plus, now that he's all grown up, Duncan has his own tragedies and secrets that drive him to want this land. As negotiations for the vineyard continue on, neither Duncan nor Sophie can resist the pull they feel towards each other. But just as their bond begins to form, Sophie uncovers a Jameson family secret that becomes the biggest deal of all…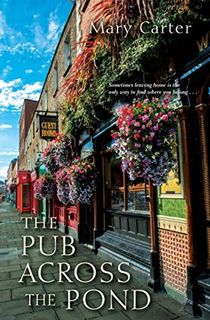 The Pub Across the Pond
Carlene Rivers is finding herself smothered by her life in Cleveland and is dying for a fresh start somewhere else, anywhere else. So, when she enters a surprisingly generous raffle and wins a literal pub off the West coast of Ireland, she jumps at the chance to do something new with her life. As soon as she arrives in Ballybeog, Carlene is smitten. She's welcomed with open arms and strives to be a part of this close-knit community.
And then there's Ronan McBride, the pub's former owner, a charmer in his own right and the black sheep of his family. His gambling problems caused him to lose his beloved business, which makes his growing attraction to Carlene even trickier. Can they fight Carlene's devious neighbor who wants to take over the pub and turn it into a tanning salon? Can Carlene become a true member of the community? Can she and Ronan keep it professional?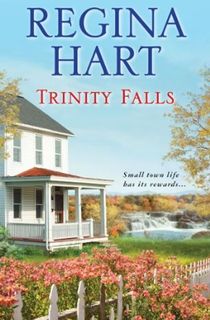 Trinity Falls
Lawyer Ean Fever is experiencing some professional and personal burnout, and the frantic pace of New York City life is driving him to exhaustion. He wants peace, community, and a life not beholden to work, which leads him back to his hometown of Trinity Falls, Ohio. But even this idyllic place is at risk of ruin thanks to greedy developers looking to corporatize the town.
Ean finds that he might be able to help save the small businesses that make Trinity Falls what it is, including Books & Bakery, owned by the beautiful Megan McCloud. Megan's cousin is the town mayor who wants to take away the local businesses in favor of the developers' plans, and Meghan doesn't plan to give in without a fight. Ean is ready to battle with her. And for her, a woman who he's long adored from afar.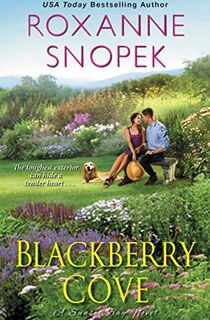 Blackberry Cove
Amid the wildly beautiful beaches of Sunset Bay, Oregon, lies Sanctuary Ranch, a refuge for strays, both human and animal alike. It's the perfect place for Jonathan Byers to run to after he leaves L.A. with his journalistic career in ruins, although his visit isn't exactly a happy one. He needs to deal with his aging father who refuses to leave home in favor of a seniors' community. He's even gotten Abby Warren, the gorgeous gardener of Sanctuary Ranch on his side, so Jonathan has to stay a little longer in Sunset Bay to sort stuff out.
Abby understands the healing power of Sanctuary Ranch all too well, having found solace there after her own dark past came crashing down on her. In Jonathan, she sees a kindred spirit, someone who could find the peace he seeks in this beautiful countryside if he just opens himself up to it. But Abby never expects to find herself so drawn to him in other ways.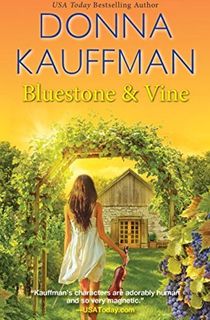 Bluestone & Vine
Pippa MacMillan is a legend on the Irish folk music scene, a songstress used to traveling the world and charming audiences with her incredible voice. But even she needs a time-out now and then, and when her voice gives out on her, she leaves Ireland in favor of America to recuperate.
Blue Hollow Falls, Virginia, is the epitome of the beautiful small town, and it's the ideal place for Pippa to relax and get some much-needed TLC. Her host, Seth Brogan, perfectly understands her need for isolation, preferring a solitary life for himself. He too turned to Blue Hollow Falls for a fresh start after leaving the Special Forces to turn his renovated stone barn and beautiful hillside into a vineyard. The pair of them are soon forced together in an even closer proximity after a major snowstorm leaves them isolated from help. Can they look after one another in more ways than one?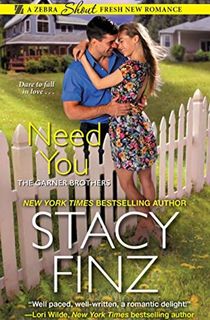 Need You
Colt Garner isn't just the police chief of the picturesque ski resort town of Glory Junction, California. He's also the co-owner of Garner Adventure, the go-to place for high-octane thrills and adrenaline junkies looking for some excitement among the mountains. He thrives on danger and the unexpected, although that doesn't include his unexpected new neighbor.
Delaney Scott is a born-and-bred city girl, one who has zero experience with ski slopes and the unexpected. Her most daring activity right now is fighting with the hot guy next door over their shared driveway and moving on from her awful ex. She's not looking for a new man, especially one as unreliable and irresponsible as Colt Garner, the guy who won't get off her driveway. But as small-town life throws them together again and again, Colt and Delaney find that they can't ignore their blossoming feelings.
Hither, Page
James Sommers returned from the war with a lot of bad memories and a serious case of shellshock. He plans to spend his post-duty days living as quiet a life as possible, retreating to his childhood home village to work as the local doctor. All he wants is a peaceful, no-fuss life helping little old ladies with colds and kids with scraped knees. The last thing he expects is to be mixed up in the first violent death the village has seen in years.
And then there's Leo Page, a new arrival with a strange agenda. The war may be over, but intelligence service worker Leo still has to do a lot of dirty jobs for the good of the country, like cover up a murder in a nowhere little English village. He doesn't expect to be so charmed by the place, least of all its grouchy doctor with his own secrets and issues.
Part Time Cowboy
Sadie Miller is the former small town bad girl, the one who many strait-laced residents were all too glad to see the back of. Now, she's returning to Copper Ridge a decade later, no longer a teenage hoodlum but a grown woman looking for something secure by starting her own bed and breakfast.
She didn't expect anyone to roll out the red carpet for her, least of all Eli Garrett, the deputy sheriff of Copper Ridge. He's got his eye on her, determined to make sure she won't start any more trouble, but he didn't expect to find himself irresistibly drawn to the bad girl gone good...
A Girl Like Her
Ruth Kabbah has always been a black sheep in her close-knit hometown of Ravenswood, a place where gossip runs rife and everyone knows everybody else's business. She's happy to stick to herself, however, preferring nights in with her comic books over socializing. That is, she's okay with it all until Evan Miller rolls into town and moves in next door.
Miller, a former military man, is instantly drawn to his gorgeous and somewhat grumpy new neighbor. Even Ruth isn't ignorant of his interest, but she's been burned before and isn't sure if she's ready to let her guard down once more for someone like Evan.