If you love contemporary romances with a mixture of humor, heart, and lots of quirky characters in the most adorable and scenic small towns, then chances are you're already highly familiar with the work of Jill Shalvis.
The multi-New York Times and USA Today bestselling author is very much a big deal in the romance world, and for good reason. She also has a lot of books to her name, so, if you're looking for a handful of titles to get your Shalvis journey started, we're here to help!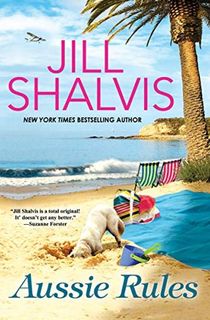 Aussie Rules
Mel Anderson is a pilot who is all too used to cleaning up other people's messes, whether it's her certifiable employees or her lovable but chaotic business partner Dimi. The last thing she needs is the return of Bo Black, a gorgeous Aussie who's nothing but trouble.
He wants his family's airport back but just asking for it won't work. Both he and Mel are stubborn as all hell and soon, he's thinking less about revenge for his family and more about the sexy pilot who's always on his mind.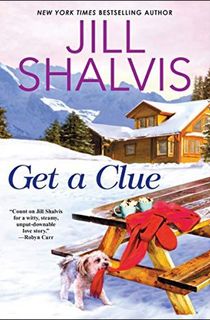 Get a Clue
Breanne Mooreland suffers the ultimate indignity of being dumped at the altar. Things somehow only get worse when she goes on her honeymoon—alone—loses her luggage and ends up snowed in at a mountain lodge tucked away in the Sierras. The employees are all kooky and nosey and Breanne's city girl instincts are not ready for this mess.
She's also not prepared for Cooper Scott, a burned-out cop who she now has to share the honeymoon suite with. Neither are willing to budge from the room or the king-sized bed, so it doesn't take long for things to get steamy. It's just a shame a dead body turns up to make things even messier for everyone...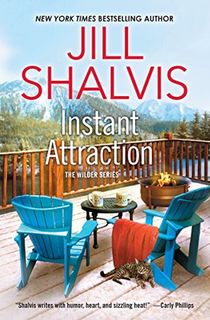 Instant Attraction
Accountant Katie Kramer is the very definition of a good girl. She works hard, she looks after her loved ones, and she stays out of everyone's way. The downside is that she's started to feel like she doesn't fit in anywhere. All she wants is one big blow-off daredevil adventure, one moment of rebellion to look back on when she's older.
Still, even she's surprised when she agrees to take a job in Wishful, California, working for Wilder Adventures and Expeditions. And then there's also Cameron Wilder, a former adventurer who's returned home after a life-changing accident. Apparently, she's sleeping in his cabin...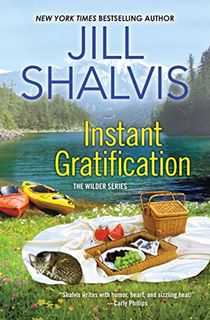 Instant Gratification
Dr. Emma Sinclair spent her younger days working non-stop in the frantic emergency rooms of New York City. Once upon a time, it was her dream to remain here, but now she's older and looking for something a little more slow-paced. That's what leads her to spend her summer in the Sierra Nevadas running her father's clinic. What could be more chill than a few months treating minor ailments, bee stings, and the occasional poorly pet?
But then there are patients like Stone Wilder, the co-owner of Wilder Adventures and Expeditions. She hates him instantly. He thinks she needs to loosen up and enjoy the countryside. Stone is convinced she could call this place her home, but is Emma ready to give up feeling like a fish out of water and accept such a major change?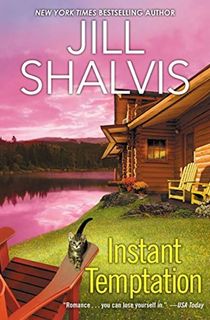 Instant Temptation
Harley loves danger, and the landscape around Wishful, California, is exhilarating in a way she cannot help but be drawn to. She doesn't like relying on anyone for anything, so she's not exactly thrilled when the bad boy commitment-phobe T.J. Wilder, who she's known since high school, invites himself along on her current trek.
He's keeping it professional, he promises, but Harley doesn't believe him, especially since their chemistry speaks for itself. But she needs him, particularly now that there are illegal hunters in the area, and they have no qualms about attacking humans.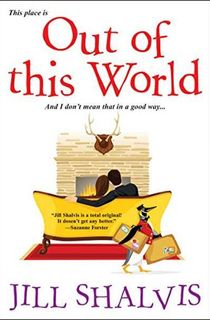 Out of this World
Rachel Wood finds herself in an unusual position when she discovers she has inherited a bed and breakfast. It all sounds quaint and perfect, but there are a few problems: the B&B is in a remote part of Alaska. The staff are all various kinds of useless. And she has no idea how to run a business.
Things only get weirder when Rachel is struck by lightning and her best friend Kellan suddenly turns into a red-hot sex god with near primal instincts that are very much not his usual way of doing things. It turns out the B&B is actually the portal to an alternative universe where the people possess unique powers that they can transfer to humans. Of course, things go bananas from there...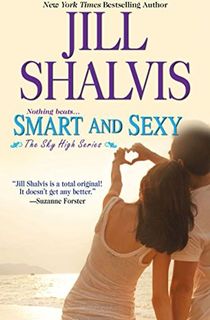 Smart and Sexy
Bad boy Noah Fisher has worked for months to make Sky High the most prestigious charter airline in California. Even for a committed workaholic like him, it's too much and he's long overdue for a vacation. He wants a ski holiday with snowy peaks and beer on tap. He's not prepared for Bailey Sinclair, the gorgeous widow of one of Sky High's wealthiest (ex-) clients.
She's eager to find a stash of cash hidden by her conniving ex, and she needs to do it before the bad guys he owed it to find her. Noah's her ticket to riches, although it's hard not to go a little crazy when you're tightly packed together in the cockpit and flying by the seat of your pants, so to speak.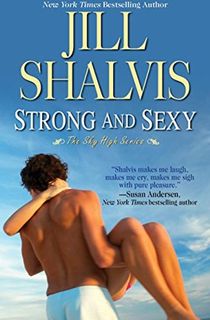 Strong and Sexy
In a family of serious over-achievers, Shayne Mahoney has always been the laid-back one, but he's still committed to helping make Sky High Air the biggest name in the field. There are perks to the gig, like kissing the gorgeous daughter of one of your clients. That one-off encounter soon becomes complicated when the woman in question, Dani, claims to witness a murder, is stalked in her own apartment, and gets shot at by a mystery sniper.
Now, Shayne's stuck with her and looking out for her as things get wilder. Normally, he'd run for the hills, but there's something about Dani that keeps him clinging to her...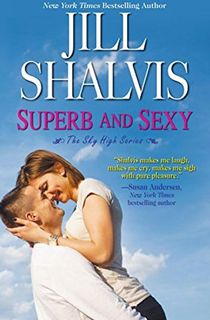 Superb and Sexy
One of the benefits of being a co-owner of Sky High is that it gives Brody the freedom to fly off whenever things around him get a bit complicated. Lately, it seems like he's been in the air more than on the ground, especially since he shared a kiss with his company's beautiful and witty concierge Maddie.
He can't let things get more tangled between them but when she begs for his help, how can he refuse her? Maddie's twin sister Leena is in trouble, and to save her, Maddie needs Brody to pose as her husband. They work together so well, it's just a shame that it's only temporary...right?
Related: 7 Fake Relationship Romance Books That Will Make You Have Real Feelings