Love is thrilling, but what if you want to read a romance that gets your heart pumping in a whole new way? Romantic thrillers are perfect for readers who want their tension to be a little more heightened than your average will they/won't they plot.
These books deliver a feast of literary elements to quench your thirst for a jaw-dropping read: drama, action, a taste of danger, and some hot (sometimes paranormal) characters. One popular example of a romantic thriller is Verity by Colleen Hoover. The book topped bestseller lists and served up mystery, death, fraud, and sexual tension.
If you're looking to expand your reading list and you're already on your second (or third) read-through of Verity, check out these eight romance books that you'll want to add to your bookshelf right away.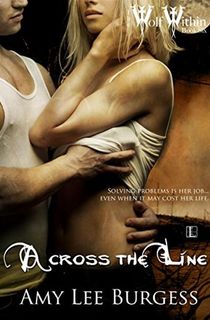 Across The Line
Amy Lee Burgess is a powerhouse paranormal romance writer, and her book Across The Line is the sixth installment of her The Wolf Within series.

In Across The Line, heroine Stanzie is a smart woman who might be falling for an Irishman's wolfy smile. If you want to get an idea of what this book is about, take wolf shapeshifters, add in some "Something-is-rotten-in-Denmark" politics, and sprinkle in a deadly whodunnit.
What you'll get is a sexy new spin on the classic werewolf narrative. Stanzie helps resolve territorial disputes between wolf packs, but these tensions grow higher (and deadlier) than ever when someone lays out a bear trap. When that trap snaps closed and severs a man's leg, the case is flung wide open.
Can an attractive mate help Stanzie solve the mystery? Or will she lose her lead – and her life – in her journey to uncover the dark underbelly of intrigue and corruption in some of the wolf packs?

This book is a great option for readers who enjoy stories that feature cryptids or alpha/omega/beta dynamics.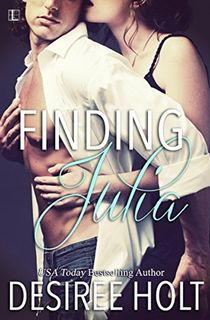 Finding Julia
If you're a romance reader, you've likely come across Desiree Holt. After all, Holt has written hundreds of books. But Finding Julia stands out because it has a little something to satisfy almost any reader. Whether you're a dedicated romance fan or an adrenaline junkie, you'll enjoy this captivating novel.

When Julia Patterson meets Luke Buchanan, it seems like she's finally found her "happily ever after." Luke is passionate and supportive as Julia dukes out her divorce with her ex, Charles. But Julia's life is turned upside down when she finds out that Charles has a heart condition … AND he isn't prepared to take one of Julia's biggest secrets to the grave with him.

Julia's caught between a future with Luke and the shadows of her past that continue to haunt her. Can Julia eventually make things right with her family and find new love with Luke, or will the secret she's kept for fourteen years continue to consume her?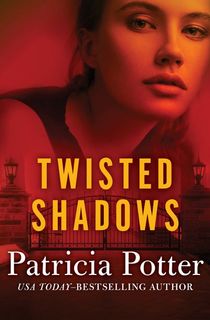 Twisted Shadows
As a note, this book references domestic violence and organized criminal activity. People who are sensitive to these topics may consider using caution and care when reading Twisted Shadows.
Imagine that, one day, you find out that your life has been a lie. When you were born, your mother took you and ran away from home. But as Samantha is connecting with family members she's never known, someone is waiting from the sidelines for the perfect time to strike.
Enter stage left: Nathan. Nathan is an FBI agent who is determined to take down Samantha's father and his criminal ring. But Nathan doesn't want Samantha to get caught in the crossfire. As Samantha's relationships with her father and with Nathan grow, she may have to pick a side: a lover or her family. And if a decision between law + crime isn't dangerous enough, Samantha and Nathan soon realize that there's someone who wants Samantha dead.
This book is a definite thriller, and it's an excellent read for people who enjoy suspense, action, and unexpected twists.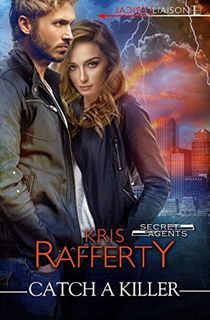 Catch a Killer
Rafferty has written the gripping Secret Agent collection, which consists of three books. Catch a Killer is the second book in the series.
The second book starts with FBI agent Hannah Cambridge who is mourning Jack Benton. Jack was Hannah's partner in more ways than one. The two worked together, and Jack was the father of Hannah's new baby. But Hannah doesn't know that the man she misses is actually alive and well, undercover with a new identity and no knowledge that Hannah was pregnant.

When Hannah sees Jack again, her sense of trust is shaken to the core. But the two will need to trust one another (and their special agent instincts) to survive when a serial killer comes after Hannah.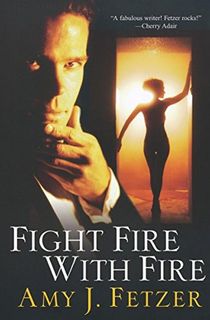 Fight Fire With Fire
This novel is the fourth book in Fetzer's series Dragon One. Fetzer's book features a friendly rivalry and partnership between Riley Donovan and Safia Troy. Riley is great at what he does – finding and bringing in criminals. But one of his targets is coming up missing, likely captured by an arms dealer.
Enter Safia, a CIA agent who happens to be after the same arms dealer who interfered in Riley's investigation. Safia and Riley must work together to track down their targets. Since they both feel chemistry, neither Safia nor Riley mind seeing more of each other. But when the cases become much more dangerous than they'd initially expected, Safia and Riley must rely on each other to survive.
Fight Fire With Fire is a must-read for people who enjoy action, detective fiction, a sense of flirty rivalry, and suspense.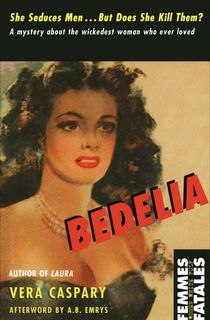 Bedelia
Caspary's novel is a classic in the romance genre. Published in 1945, this book has thrilled readers for nearly eighty years. Bedelia became an icon for femme fatale stories and dinner party murder mysteries.
In Bedelia, Charlie Horst is living his best life. At least, he thinks so. Charlie's wife seems like the perfect woman: beautiful, attentive, and graceful. When the Horsts host a Christmas party, everyone seems charmed by Bedelia's wit and her pregnancy glow. But when Charlie comes down with a bad case of food poisoning, a private investigator breaks his cover to warn Charlie about a "black widow" serial killer who preys on her own husbands.

As Charlie notices some of Bedelia's odd behaviors, he wonders if his life was ever as picture-perfect as he once thought. Could a black widow and her husband both survive their marriage? And if Bedelia is a murderer, does Charlie have darkness hiding in his own soul?
Haunting Adeline
Like many of the books in this list, Haunting Adeline is part of a collection. This novel is the first book in the Cat And Mouse Duet series, but Carlton recommends reading Satan's Affair first. As the title suggests, this book is not for the faint of heart. Haunting Adeline has several grisly – or, as fanfic communities might say 'dead dove: do not eat' – themes. For example, the book references non-consent or dubious consent; explicit sex scenes; abuse; and some graphic kinks.
With these caveats in mind, Haunting Adeline is a dark and stormy book that will suck readers in. Adeline's great-grandmother was murdered, and her case remains unsolved. But one day, Adeline finds out that her great-grandmother fell in love with her stalker. As Adeline tries to find out the reality of great-grandmother's love affair and murder, she finds that history is repeating itself. A man named Zade, or Z, works at an organization that helps women escape from sexual traffic and stalking. Z may seem like a total catch, but when he meets Adeline, he becomes obsessed. Adeline finds herself in her grandmother's footsteps, attracted to a man who is undoubtedly stalking her. But will Adeline survive to tell her own tale?
Layla
We've begun and ended our list with Colleen Hoover. Like Verity, Layla features some of Hoover's best writing idiosyncrasies: morally gray relationships, struggling marriages, and physical illness or health complications. Layla is a nail-biting story that will have you on the edge of your seat up until the (unexpected) ending.

Layla has survived a dangerous attack, but her recovery is slow. Her partner, Leeds, tries to reinvigorate Layla by taking her on a trip to the bed and breakfast where the couple first met. In many ways, Layla's trauma has changed her. She begins behaving erratically. As Leeds drifts away from Layla, he drifts toward someone new: a woman named Willow who is staying at the same B&B. Leeds cannot have both women, but if he makes the wrong choice, he could lose both of them.
Hoover keeps readers on their toes as she progressively reveals more details about the characters. Throughout the story, readers are trying to unravel the threads that connect all of these characters together. When the bigger picture is revealed, readers will want to re-read the book all over again to pick up on the clues they may have missed.