Though she passed away in 2013, Janet Dailey's legacy will always loom large in the world of romance. The first American author to write for Harlequin, she went on to pen over 100 novels, which ran the gamut of subgenres: Romantic suspense, epic sagas, cowboy contemporaries—you name it, Dailey wrote it.
But perhaps her most notable accomplishment was her massive Americana series, a whopping 50 books set in every U.S. state that were inspired by Dailey's own cross-country travels.
Below, you'll find a list of some of the best Janet Dailey books. Grab one next time you're in the mood for a sweeping love story, American style.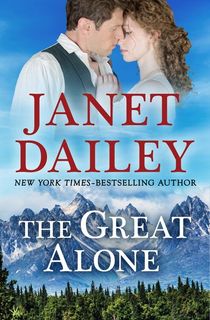 The Great Alone
If there's one word that describes this romance it's "epic": We open in the 18th-century Alaska, as forbidden sparks fly between Tasha Tarakanov, a native Aluet, and a Cossack hunter named Andrei.
Their relationship reverberates through seven generations of bold choices in life and love, reaching through two hundred years of Alaskan history. From the state's initial settlement to World War II, The Great Alone is a sweeping saga about family, sacrifice, joy, and heartbreak that'll keep you saying, "Just one more chapter…"
RELATED: The 24 Best Historical Romance Novels That Will Steal Your Heart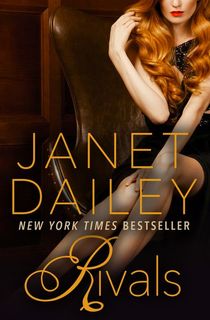 Rivals
Fans of bold, dramatic stories will gobble up this New York Times bestseller, which serves "mysterious threats, heated affairs and the heady scent of revenge" on a gilded platter (Publishers Weekly).
The love between developer Chace and the redheaded Flame Morgan (yes, Flame) seems to be written in the stars. But with such beauty and power comes deep-seated corruption—and Chace has traitorous ulterior motives. His quest to swindle the Morgan's ancestral estate incites a lovers-to-enemies-to-lovers romance that's filled with bitter rivalries and bad blood. Fun, wild, and addictive—this is soap opera at its most delicious.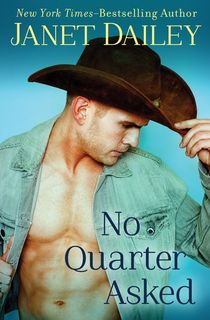 No Quarter Asked
As Dailey's first novel, No Quarter Asked introduced a new American queen of romance—not to mention a hot rancher, Cord. After Stacy's father dies, she retreats to a Texas cabin for a safe space to peacefully grieve.
Meeting Cord Harris throws a wrench in her plans—especially once he tells her she's a city slicker who doesn't belong. Wrong move, dude! But this duo's petty fights soon fan the flames of a passion, igniting an all-consuming love that's bigger than the Lone State.
Related: 8 Western Romance Books That Will Make You Yearn for a Cowboy of Your Own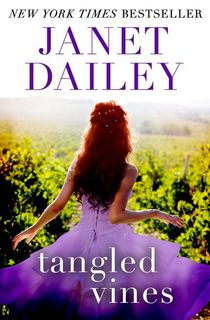 Tangled Vines
Tangled Vines is a tangle of suspense, drama, and romance—all set in Napa wine country—that "begs to be made into a TV miniseries" (Publishers Weekly). When newscaster Kelly Douglas is assigned to report on the Rutledge winery, she reluctantly stays with her abusive father, who lives near the vineyard.
She feels an immediate chemistry with the winery's manager, though his own family tensions create rifts in their relationship. Throw in a compelling murder mystery, and this book is the perfect pairing to an Olivia Pope-size glass of red.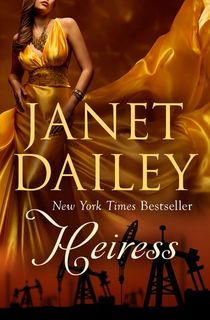 Heiress
The death of Abbie Lawson's father leads to two shocking revelations: A) She has a have sister, Rachel. And B) that very sister is inheriting all of the family money.
So begins a rivalry that is fraught with animosity and resentment, as Rachel continues to climb the social ladder while Abbie languishes on the sidelines. Nothing—not even Abbie's relationship with a tough Texas oil man—is off-limits when it comes to winning this vicious sibling feud. As they say: All's far in love and war.
RELATED: Millionaire and Billionaire Romance Books You Won't Be Able to Forget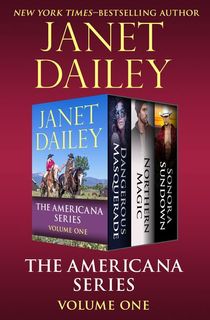 The Americana Series Volume One
Though Janet Dailey wrote some fabulous romances, she's most well-known for her Americana series. In this first three-book volume, Dailey turns her eye and pen to Alabama, Alaska, and Arizona: In the Heart of Dixie, a secretary falls for her cousin's millionaire fiancé while playing a dangerous game of deception.
Up in Anchorage, Shannon cozies up with the man who's helping her find her missing lover. And in the searing heat of the desert, a sandstorm brings a wayward traveler and a sexy cattle thief together….
As Publishers Weekly wrote of the series, "Dailey does the genre proud with plenty of intrigue, subplots, twists and, of course, love."
Related: Why Janey Dailey's Americana Series Are Perfect Patriotic Reads
This Calder Range
This Calder Range is the first installment in Dailey's 11-book Calder Saga. Spurred by the promise of riches in late 19th-century Montana, Chase and Lorna travel from Texas through the prairies and cities of the West. It's a transformative journey that brings them to the wilds of Montana, where they lead a life of high-stakes adventure on the open range.
You'll be rooting for their romance, but you'll also root for Lorna, who goes from a timid city gal to a tough-as-nails frontier woman. If you're looking for a western historical romance and a series that'll sweep you away, this is a perfect pick.
Trust
This Dailey series features a trio of tough, sexy brothers. In the first book, Trust, injured police officer R.J. is on disability when he gets intrigued by a cold case—the long-ago disappearance of a millionaire's daughter.
It's an obsession that carries over into his relationship with Erin, a beautiful artist, whom he suspects has a connection to the missing child. But as the truth trickles out, so does the danger, and R.J. is left to wonder who he can really trust. A "fast-paced, compelling romantic mystery," this Bannon Brothers novel is a showcase of Dailey's ability to ratchet up the suspense.
Texas True
Fellow romance author Kat Martin called Texas True "big, bold, and sexy," and it's a deserved review. Our romantic hero is hot, a cowboy, and a military man.
Back from his tour of duty, he crosses paths with Natalie, a new widow and the "one who got away." Beau is eager to rebuild his life on his Texas ranch, but can he and Natalie rebuild the love they once shared?
RELATED: Engrossing Love Triangle Books That Will Tear Your Heart in Two
Just a Little Christmas
Christmas is always more cheery with some cowboys, right? In this third book of Dailey's series, 'tis the season for second chances: Fresh from the big city with a divorce certificate, a poodle, and a bun in the oven, Ellie returns to her hometown feeling down on her luck.
Things get merry and bright when she reunites with her ex, Jubal, who's now a rancher and the single father to an 8-year-old daughter. Can these former flames find a way to come back together and generate some heat in the winter cold?
With its heartwarming premise and adorable cover (a guy holding a pup in the snow!), Just a Little Christmas is the perfect curl-up-and-read romance for any time of year.