Age gap romances are a major part of the romance publishing world. Indeed, the concept is even older than the genre itself, as evidenced by the works of Austen, Bronte, and many more authors.
Why do people enjoy age gap romance books?
Age gap romance books can represent forbidden relationships, which are always attractive. There's also something decidedly sexy about a more experienced lover showing the ropes to someone a bit more innocent.
If you're looking for a good May to December romance, we've compiled a list of eight great age gap romance books you can pick up right now.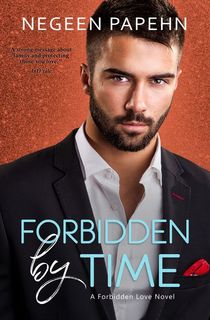 Forbidden by Time
Bita is working hard and carving out a route for herself, even if her meddling family and overbearing younger brother are still hovering around her more than she'd like. She's got everything under control, right up until she meets Ramtin.
With a 15-year age gap between them, the possibility of a long-term romance seems out of the question. But Ramtin is everything that Bita has ever wanted. Surely they can both overcome their traditional families and their expectations, to fight for one another?
All Rhodes Lead Here
From New York Times bestselling author Mariana Zapata comes a story about Auroro De La Torre (Ora to her friends), who moves home to Colorado after splitting up with her famous musician boyfriend. She knows it won't be easy, but the small town of Pagosa Springs provides something of a shield for her broken heart.
Meanwhile, Tobias Rhodes is frustrated to find that his teenage son Amos has rented the apartment across the street from their family home. He knows nothing about Ora and has every intention of keeping her at arms' length. Something about her cheery personality upsets him—at least at first.
But a series of fireside chats helped to heal Ora's heart and break down Tobias's walls.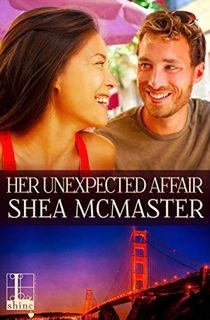 Her Unexpected Affair
Meilin Wu is a woman who likes to follow the crowd. She's had her entire life mapped out for her from an early age and she's content to take that path, including the arranged marriage chosen for her.
Then she meets Drew Robinson, a younger go-getter with plans to explore China. Immediately smitten with Meilin, he convinces her to join him on his trip overseas, eager to show her how happy she could be if only she steps off the road she's supposed to follow.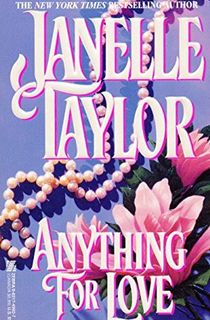 Anything For Love
As a young woman, Rachel Tims thought she'd married the man of her dreams, only to realize that her husband chose her solely to spite his wealthy family.
Now widowed at the age of 47, Rachel wants to carve out a life for herself, free from country clubs and smothering Southern wife expectations.
Enter Quentin Rawls, a gorgeous former football star with two failed marriages behind him. He's been unlucky in love in the past, but that doesn't stop him from becoming immediately taken by the older but no less stunning Rachel.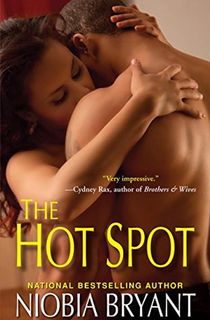 The Hot Spot
When Zaria Ali married her high school sweetheart, she jumped straight into adulthood and the responsibilities that accompanied it. But now, 21 years later, she's a divorcee.
Her husband left her for a younger woman, and her kids have been packed off to college, leaving Zaria alone and with nobody to focus on but herself for the first time in decades. If her awful ex can let loose, why can't she?
Kaleb Strong may only be 26 but he's a romantic, eager to settle down with the right woman. Zaria ignites his passions, but she isn't ready to settle down once more, especially with someone closer in age to her kids than herself. Can Caleb convince her that age is nothing when it comes to love?
Kulti
As a kid, Sal Casillas practically worshipped the ground that soccer legend Reiner Kulti walked on. She looked up to him and hoped to one day play the sport at his level, and yes, she even had a crush on him.
Now, aged 27, she's a professional player in the big leagues. Then she gets the news that none other than Kulti himself is joining her team as her new coach. But he's not like she hoped. Kulti is a reclusive and beaten-down shadow of his past self, nothing at all like Sal's rose-tinted memories of the man she had posters of all over her bedroom walls.
Their dynamic is combative for the longest time, but soon Kulti begins to soften, and Sal sees the hero of her past. And so much more…
The Boss
Written under the pseudonym Abigail Barnette, author Jenny Trout's erotica started life as a serial on her blog before exploding into its own multi-book saga.
The first title in the series introduces Sophie Scaife, a magazine writer with fond memories of a one-night stand with a stranger that changed the course of her life. So, imagine her surprise when said stranger turns up at her job, and he's her new boss.
Billionaire publishing guru Neil Elwood remembers Sophie fondly, and soon they return to the bedroom to explore one another's sado-masochistic desires.
What I Did for a Duke
Julie Anne Long's popular historical romance series Pennyroyal Green has something for everyone.
What I Did for a Duke, the fifth book in the saga, introduces Alexander Moncrieffe, Duke of Falconbridge. He's infamous among the ton, a foreboding figure mired in scandal and the most salacious of rumors. Nobody crosses him if they know what's good for them.
So, when Ian Eversea does just that, Moncrieffe has a devilish plan for revenge: he'll seduce Genevieve, Ian's beautiful and seemingly innocent younger sister. Yet Genevieve is so much more than he ever could have anticipated.
She's heard all the stories about this seemingly fearsome man 20 years her senior, but she's not one to lie down and let any man walk all over her. Not even one this sensual and irresistible.
Part of Your World
Alexis Montgomery doesn't go for guys like Daniel Grant. For starters, he's 10 years younger than she is. And while she doesn't quite share the same level of ambition as her world-renowned surgeon parents, Alexis is still an ER doctor, helping to save lives. Daniel is a carpenter who's as casual as they come.
She's a city girl, and he's from a small town. He simply doesn't fit in her life or in her world. She wants him anyway.
So Sweet
Kayla Davis isn't doing good these days. She's out of work, her bank account is running to precariously low, and the bills are mounting up with no hope of payment coming soon. Suffice to say, she's desperate. Desperate enough to give into her roommate's nagging and sign up with Arrangements, an online dating company that matches pretty young women with older men who have a few extra dollars to spend.
Kayla's not wild about the prospect of being a sugar baby, imagining she'll be set up with some aging crone. But then she meets Michael Bradbury, internet billionaire and straight-up smokeshow. He's all too happy to help her with her problems in exchange for her company. It seems ideal.
After all, it's only temporary, and Kayla can move on once things are settled. But what if neither of them wants things to be over so soon? Can an arrangement of this manner blossom into something else?
Boy Toy
Sadie Matthews knows she doesn't have time for a younger man. She barely has enough time in the day as it is, caring for her twin toddlers. But now that Liam McAllister is nearing 30, he's intent on turning his boyhood crush into something far more serious.
This post is sponsored by Open Road Media. Thank you for supporting our partners, who make it possible for The Portalist to celebrate the sci-fi and fantasy stories you love.