Age gap romances are a much-loved trope in romance fiction: the eager yet naïve ingenue meets the experienced older lover, and the two must find a way to be happy together as society and their own neuroses get in the way.
There are so many books to choose from but we've chosen eight May to December romances for you to check out.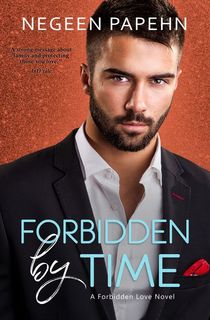 Forbidden by Time
Bita appears to have the perfect life. She's a no-nonsense, strong-willed force to be reckoned with; a woman who gets stuff done. But she's also weighed down by family problems, particularly her pushy mother, overbearing father, and younger brother who won't keep his nose out of her business. What Bita craves more than anything else is to be fully independent from them.
While looking to purchase her first home, she meets Ramtin, the sexy, older real estate agent. Soon, business evolves into pleasure, and they must find a way to make their relationship work despite their fifteen-year age gap, and interference from their traditional families.
Related: 8 Age Gap Romance Books That Prove Love Conquers All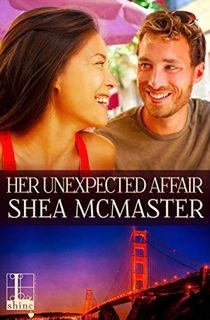 Her Unexpected Affair
For as long as she can remember, Meilin Wu has had her life planned, usually by someone other than herself. That means getting ready to walk down the aisle in an arranged marriage. She's fine with that, right up until she bumps into a tall, golden Brit the night before the big day.
Drew Robinson is almost done with school and is ready to begin his life. Meilin is everything he could ask for, and he just so happens to be in need of a guide who can speak Mandarin for his upcoming adventures in China. Now he has time and freedom to convince her that they're perfect for one another, despite the fact that she's 10 years older and engaged to someone else.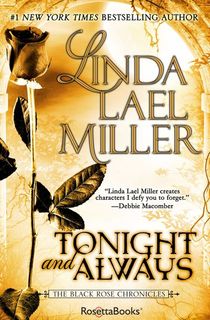 Tonight and Always
If you love May to December romances, then vampire love stories are designed for you! Kristina Holbrooke is the child of vampires but she does not possess the paranormal gifts of her parents. She is immortal, cursed to live forever, but with few of the benefits of vampiric strength and allure. That means being doomed to live on as her mortal lovers age and die before her eyes.
Hurt by such loss, she vowed never to love again. After a century as a widow, that may be about to change. Max Kilcarragh, a widower with two young daughters, is drawn to the beautiful Kristina, and soon she lets her own defenses fall. But outside forces may not let them stay together. She can't afford to lose another love, so she'll have to fight for it.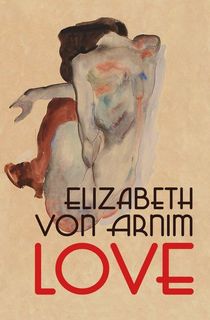 Love
Initially published in 1925 by Elizabeth von Arnim, this romance still feels fresh and gently appealing almost a century later. Catherine and Christopher are bound by their love of London theater. They meet while Catherine is enjoying her ninth and Christopher his thirty-sixth visit to the same play.
Sparks immediately fly, but there's a problem. Christopher is twenty-five, while Catherine is forty-seven and previously married, and society is not kind to women who dare to fall for younger men, much less divorcées with disapproving kids and in-laws. But she cannot resist his charms and together they'll have to fight for their love in the face of universal shock and disapproval.
Kulti
Sal Casillas spent her entire childhood dreaming of becoming an international soccer icon. Her inspiration for this aim was none other than Reiner Kulti, the iconic player who captured the world's devotion by becoming a king of the game.
She never expected that one day she'd be coached by him, the guy who once adorned posters in her adolescent bedroom. She also didn't expect that he'd be a reclusive shadow of his former self. His spark is gone, taken away by some dark force. Sal wants to see the old Kulti, the man who elicited such passion in her. Is he still in there, and will be be as inspired by Sal in return?
What I Did For a Duke
Alexander Moncrieffe, Duke of Falconbridge, has a reputation that precedes him at every turn. He's long been an object of fear, fascination, and desire among the ton, but nobody in polite society will go near him, lest he tear their good images to shreds.
When Ian Eversea makes the mistake of crossing him, Moncrieffe decides to exact his revenge on Ian's innocent sister, Genevieve. He'll seduce her and break her heart, leaving the entire Eversea name in tatters.
But everything about Genevieve is unexpected. She knows all about Moncrieffe's scandals but her sharp wit, intellect, and curiosity lead her to want to figure out this enigma who is suddenly fascinated by her. Will his plan come to fruition or will Genevieve lead him down a new path?
Related: 16 Regency Romance Books that Will Sweep You Off Your Feet
So Sweet
Kayla Davis is dealing with serious financial issues. Without a job and barely any cash to cover her mounting bills, she decides to take desperate measures. Coaxed into it by her roommate, she creates a profile on Arrangements, an online dating site that matches pretty young women with older men who have money to burn.
She just needs a quick-fix sugar daddy to deal with her messes and then she can move on. What she doesn't expect is to be paired up with, Michael Bradbury, Internet billionaire and stone-cold silver fox. He seems to be the solution to all of her troubles. Kayla's up for a good time, but for how long?
Related: 10 Millionaire and Billionaire Romance Books You Won't Be Able to Resist
Kidnapped by the Pirate
Nathaniel Bainbridge is a young man who has spent his life hiding his desires for the same gender and living under the thumb of his controlling father, the Governor of Primrose Isle. He's now being sent out to the colony to be married off to a rich and respectable woman.
Then his ship is taken over by pirates and he's held for ransom. The captain is the legendary Sea Hawk, a jaded pirate whose notoriety precedes him. He has a score to settle with Nathaniel's father, but he doesn't expect the young man now in his care to be so alluring. The crew has been promised the ransom Nathaniel will bring, yet as danger mounts and the time nears to give him up, Hawk has desires greater than money.