Every year, the holidays are a chance to start afresh and set ourselves up for change. What better setting for a romance story than parties with midnight kisses, new beginnings, and the promise of a bright future?
To celebrate, we've compiled a list of eight New Year's Eve romance novels you can check out before the bells ring.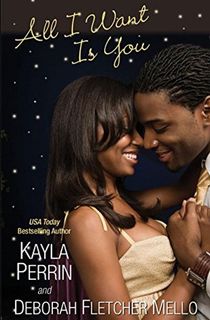 All I Want Is You
Why have one New Year's Eve romance story when you can have two? Kayla Perrin and Deborah Fletcher Mello have a pair of themed novellas for your enjoyment. In Holiday Seduction, Mikki has to find a new date for her sister's wedding after being dumped, which leads her to Barry, a former high school classmate who was mocked for being boring. He's not so dull nowadays and Mikki seems open to his offer of romance, but will she choose him or her ex, who's suddenly had a change of heart?
In Her Holiday Gifts, Malisa finds herself in the unique position of being stuck inside a cake at the Whitman Corporation's New Year's party. She bursts out, only to meet Gabriel Whitman, the sexy CEO of the company, who certainly wasn't expecting a beautiful woman to be inside his dessert. Perhaps this is a New Year's treat they can enjoy for the next twelve months and beyond...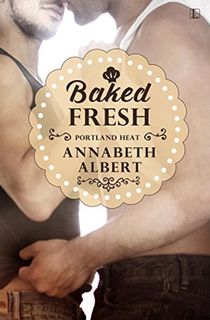 Baked Fresh
Portland, Oregon, has a lot to whet the appetite for lovers of good food and exceedingly handsome men. Vic Degrassi is a baker on the rise whose commitment to seeing through all of his New Year's resolutions has made him one to watch. He sets his goals and he accomplishes them, whether it's quitting smoking, graduating from culinary school, or seducing Robin Dawson, the sweet-hearted hottie who volunteers with him at the local homeless shelter.
Now that Robin is single, Vic is ready to be his shoulder to cry on. When their flirtation turns into a steamy night together, Vic and Robin have to figure out if they're friends with benefits or lovers in the making.
Change of Heart
Priya Banks is excited about going to this year's New Year's Eve party, but mostly for the free food and open bar. She doesn't care much about having someone to kiss at midnight because, for the past seven months, she's been exchanging emails with a wounded soldier via a military pen pal program.
Her communication with Armando Montalvo has led to a great—and totally platonic—friendship. For Armando, Priya's letters have helped him through the darkest moments of his life and he knows there's a spark between them that's worth exploring, even if she insists she just wants them to be friends. Fortunately, he's not the sort of person to run from a challenge, and New Year's Eve is the perfect place to set his plan into motion.
Kiss Me at Midnight
New Year's resolutions are commonplace, and Doctor Ashley Hanes has one mission and one mission only: to ring in the new year with a bang. Literally! She's eager to end her dry streak of loving and has set her sight on her long lost and oh-so-sexy ex-best friend, Ethan Pierce. He broke her heart many years ago and she wants to settle the stakes.
But then a one-night-stand grows ever-more complicated. Soon, Ethan and Ashley are veering dangerously close to being a real couple. If only the elusive bachelor would stop trying to run away from his dark past and trust his friend.
Related: 15 Second-Chance Romance Books
The New Year's Wish
Olivia Calloway has big dreams of starting her own business and letting her entrepreneurial flag fly. Until then, however, she's working as an assistant at the prestigious law firm Harris & Harris, which mostly involves filing memos, taking calls, and getting out of the way.
Truth be told, Olivia is kind of terrible at her job. Fortunately, her gorgeous new boss Garrett Emerson doesn't seem to mind. Now, she has to organize an elaborate last minute New Year's Eve party for the entire company, which is a great chance for Olivia to prove herself, and maybe let Garrett know what he's missing.
Wanderlust
Ruby has been in love with Ford since their university days, but she hasn't seen her former best friend in years. He's been traveling the world and seeing the sights, meaning he's been completely unreachable ever since the pair of them shared an unforgettable kiss the night before he left.
When he returns to town unexpectedly for their friends' New Year's Eve wedding, the sparks between them are still flying. Ford's never forgotten or gotten over Ruby, but he's a born and bred traveler with wanderlust in his blood. Can he give that up to settle down with Ruby and make a home together in one place?
Kiss and Tell
When Leila Hunt is swept off her feet at a New Year's Eve costume party by a dashing but mysterious ninja, she knows it should be a one-night deal. Yet she can't forget him and is determined to unmask him. She never could have predicted that her charming knight in all-black would be Marshall Devlin, her brother's best friend who has endlessly teased her since childhood.
Unbeknownst to her, Marshall has been in love with Leila for years and is determined to woo her, but she's focused on her ninja and has no idea her amazing new year's kiss is her long-time nemesis. Can he convince her that he's the one?
One Kiss
New Year's Eve is supposed to be a night for celebration and new beginnings—a chance to wipe the slate clean. For best friends Kat and Dean, it's more of a nightmare filled with blind dates gone wrong and angry exes.
They're close enough to one another to share a midnight kiss and laugh it off, right? But the course of true love, much like New Year's Eve, is seldom predictable.
Featured photo: Ian Schneider / Unsplash