In the space of only a couple of years, Jasmine Guillory has become one of the must-read writers in contemporary romance, and for good reason! Her sparkly, sexy, and thoroughly modern novels play around with the best rom-com tropes and offer delightful reading experiences you'll want to return to time and time again. Guillory comes highly recommended by none other than Roxane Gay and Reese Witherspoon, the latter of whom picked The Proposal for her book club.
It's tough not to be won over by Guillory's work. With her new novel, Royal Holiday, coming out this October (imagine if Meghan Markle's mother went to London and fell in love with one of the Queen's staff and you've got a solid idea of what this one is about), there's no better time to check out her work. In the meantime, if you're looking for something similar to scratch that itch, we have a few recommendations to make!
RELATED: Holiday Romance Books to Light You Up All Year Round
Hold Me
Courtney Milan is better-known as a historical romance author but her contemporary Cyclone series is an absolute dream. The second novel in the series, Hold Me, follows a workaholic professor who meets the seemingly-ditzy sister of his best friend and instantly hates her. However, what Jay doesn't realize is that Maria is the creator of a science blog he's been devotedly following for years and the pair have been conversing for a long time. If you're a sucker for that Much Ado About Nothing Beatrice and Benedick hate-hate-love dynamic, this one is for you, and it's always wonderful to see such an effortlessly diverse contemporary (Jay is Chinese/Thai and Maria is a transgender woman of color).
RELATED: 14 Great Contemporary Romance Novels
Act Like It
The glamorous world of West End theater provides the dazzling backdrop to the first novel in Lucy Parker's London Celebrities series. One of the darlings of the British stage, Richard Troy, is having a PR crisis while his new play premieres that could risk ticket sales. Then he is mistakenly assumed to be dating his co-star, Lainie Graham, who's already dealing with the awkwardness of working with her other co-star, her ex-boyfriend who cheated on her (she has to kiss him in every performance and it's just exhausting.) To help the show, the surly Richard and beleaguered Lainie agree to a fake romance, but of course we know it cannot stay that way. Parker has a real ear for witty dialogue and molds startlingly-hot chemistry with this pair. Check out all the London Celebrities books for some red-hot enemies-to-lovers reads.
RELATED: 17 Funny Romance Books That Will Melt Your Heart While Making You Laugh
Intercepted
Who doesn't love a great sports romance? In the first installment of her Playbook series, Alexa Martin's Intercepted features some NFL players, a bitchy circle of players' wives, and some gripping behind-the-scenes drama. Marlee is used to the trials and tribulations of being an NFL spouse, but when she finds out her boyfriend of ten years has been getting busy with other women, she decides she's done dating athletes. But then an old fling, the new star quarterback of the season, returns to the scene and Marlee can't resist, even if it means once again dealing with the backstabbing horror of the NFL wives.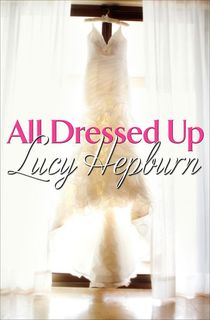 All Dressed Up
Molly Wright thinks she's about to receive the perfect wedding proposal. Why else would her long-term boyfriend Reggie bring her to the city of love, Paris? She's not sure they want the same things in life anymore, but that doesn't make it any less heart breaking when, instead of proposing, Reggie breaks up with her. Fortunately (?), Molly's sister has provided her with a distraction from her emotional pain: She's getting married in Italy in two days and needs someone to get the wedding dress from Paris to Italy. Tagging along is Simon, a filmmaker looking for some fun, and he may be exactly what Molly needs. All Dressed Up has enough ridiculously silly turns and road trip shenanigans to keep you hooked, as well as some big laughs.
Take the Lead
What's sexier than dancing? Not much, and Alexis Daria gets that in her debut novel. Take the Lead centers on a Dancing with the Stars-esque reality show. Professional dancer Gina Morales has been part of The Dance Off, one of television's top rated shows, for five seasons and has never made it to the finals. But she may have a route there courtesy of new contestant Stone Nielsen, a buff wilderness expert from Alaska with his own reality show. He's not one for the spotlight but he also can't deny the attraction he has with Gina, even though the press attention it begins to garner is more pressure than either of them have dealt with before. On top of giving a sneak peek into the ins and outs of reality TV, Take The Lead is an absolute scorcher of a read.
RELATED: 10 Books to Read Based on Your Favorite Romance Tropes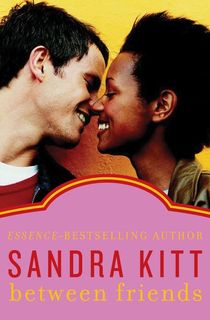 Between Friends
Being born to a white mother and an African-American father has left Dallas Oliver feeling like a perpetual outsider. The one thing keeping her grounded amid family tragedy and the perils of growing up is her friendship with Valerie Holland, a woman who's stuck by her for decades. It seems nothing could tear them apart, until it does. Ex-Navy SEAL Alex Marco has his own demons but he also seems like one hell of a catch for Dallas. But Valerie's having similar feelings as well, and it's this one guy who may tear their friendship apart.
RELATED: "It's All About Love": How Romance Author Sandra Kitt Found Her Story
The Bride Test
Helen Hoang got the romance world's attention with her debut novel, The Kiss Quotient, but the follow-up may be even better. Khai Diep is on the autism spectrum and has little time for emotions or his mother's matchmaking. Not that he has much say in the matters when she introduces Esme Tran, a woman brought over from Vietnam to be his potential wife. Esme's left behind her daughter to find a new shot at life and the possibility of finding her American father, but Khai proves a different kind of challenge. He believes he's incapable of being in love. Hoang's portrayals of neuroatypical characters in romance have proven popular for a reason. She's an immensely empathetic writer who creates such deftly layered characters that feel effortlessly alive on the page. She's already one of the true must-read authors in romance today.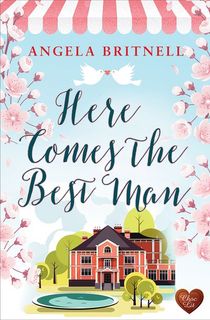 Here Comes the Best Man
The fourth title in her Nashville Connections series, Angela Britnell brings wedding hijinks and unexpected romance to the great state of Tennessee. Army vet and musician Josh has returned to Nashville for his brother Chad's wedding. He never imagined that his best man duties would get so complicated, and soon it's up to Josh and fellow guest Louise to ensure the Robertson wedding goes off without a hitch. A short, breezy read, perfect for cold nights in.