In the heart of Sagittarius season, is there any better time to think about love? After all, this is the sign of the Archer, and who could be more famous for their bow and arrow than Cupid himself? With the creeping chill of winter settling in, this fire sign's passion may be the key to keeping warm.
Related: What Your Birthday Says About Your Romantic Compatibility
Just because Sagittariuses are known for their love of freedom, it doesn't mean they're not interested in finding that special someone. Their most compatible signs in love are Aries, Leo, Libra, and Aquarius. So what's their most compatible romance read? Here are eight of the best romance books for a Sagittarius.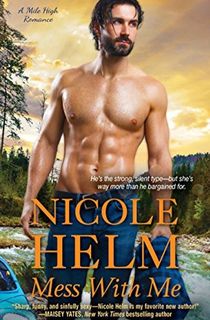 Mess With Me
If there's one thing Sagittariuses love, it's the great outdoors. The freedom, the fresh air—the ruggedly handsome men you might find out and about.
In Mess With Me, Sam Goodall has devoted his life entirely to work since his sister died. A backpacking guide for Mile High Adventures in Gracely, Colorado, his stoic demeanor tends to serve him well. He loves to spend his free time off the map, but when the Evans brothers who employ him ask for a simple favor, how can he say no?
Related: 11 Intriguing Wilderness Romance Novels
Hayley Winthrop yearns to belong. She set out on a journey to track down her half-brothers so she could get some small piece of that belonging. Now all she has to do is figure out what she wants to do with her own life. The handsome Sam is training her as an outdoors guide, but the wonders of the world seem to pale in comparison to their electric attraction. Still, with Sam stuck in the past and Hayley barreling toward the future, can they find common ground?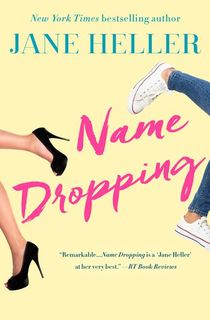 Name Dropping
One of the best things about this fire sign is their sense of humor. A good laugh is a definite plus in a romance book, and Jane Heller's Name Dropping won't leave you disappointed.
Nancy Stern is up to her knees in children at her teaching job at an upscale Manhattan preschool. But fancy or not, she still deals with bathroom breaks, messes, and glue-eaters. She could use a bit of glamour and excitement in her life. So she only feels a little guilty about seizing the opportunity when it comes to her.
Related: 17 Funny Romance Books That Will Melt Your Heart While Making You Laugh
A woman who also has the name Nancy Stern has moved into her same apartment building, and there has been a slew of misdelivered packages and messages. An overflowing mailbox of party invitations, a gorgeous coat fresh from the cleaners, a sexy voice ringing her up to ask her out on a blind date—all for the other Nancy. But maybe penthouse Nancy doesn't have to know about the date...
However, while Nancy is living it up in a new romance, other Nancy gets murdered. But was she always the intended target? Or was it for once a delivery meant for this Nancy?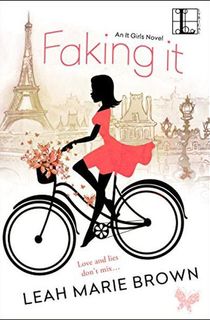 Faking It
Vivia Grant feels like her life couldn't get any better. She has a job she's always dreamed about and a fiancé who is the very definition of perfect. So what if her husband-to-be has been led to believe she's a virgin? It's a little white lie that's hardly important in the long run. Until an ex-lover exposes the truth.

Next thing she knows, Vivia's engagement has been broken over text, her fiancé gets her fired, and she's well on her way to becoming homeless. But her best friend isn't going to let her spiral into ice cream and depression—she's going to go with her on her would-be honeymoon. For two weeks Vivia is going to bike through the streets of Provence and Tuscany, accompanied by the smoking hot French bike guide, Luc de Caumont. With subpar cycling skills and even worse foreign language abilities, Vivia might have to do some more fibbing to get through it. Or will she find honest love for herself and Luc along the way?
The sign of the Archer loves travel, change, and shedding the confines of their life. This book ticks a lot of boxes for this adventurous lot!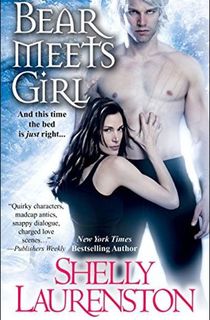 Bear Meets Girl
A Sagittarius tends to be the wild child of the zodiac. I think we all know where this is going—steamy, sexy, shifter romance.
Lou Crushek is a lot of things: hulking, muscled, smart, and reasonable. He's also a shapeshifting bear. And you really shouldn't poke a bear. When someone starts killing the lowlifes he's busted, he's a little peeved. Even if the she-tiger behind it all is ignites his passion in new and unexpected ways.
Related: 10 Shifter Romance Books to Bring Out Your Wild Side
Marcella Malone is part of an elite feline protection unit. She doesn't think twice when it comes to eliminating threats to her kind. When she teams up with Crush to hunt down a wealthy human with nefarious plans for her species, the stubborn bear proves to be a real pain. But there's also some pleasure there, too...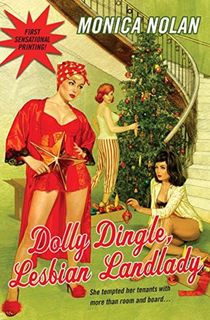 Dolly Dingle, Lesbian Landlady
For those Sagittariuses who don't like to take their wild nature so literally, there's still a good bit of adventure to be had outside of fantasy reads. And one thing essential to their drive for freedom is a lot of choices. A lot.
Dorian "Dolly" Dingle has been aimless and unfocused for far too long, but she's finally going to devote her energy to her showbiz career. And she's going to move out of Magdalena Arms Residence for Women, too. Or, she was, until the landlady, Mrs. DeWitt, breaks her hip and Dolly has to fill in as the temporary housemother.
Related: 14 Lesbian Romance Novels Everyone Should Read
Magdalena Arms is a flurry of repairs and holiday preparations, and Dolly has a lot of tenants with needs she needs to consider. Jackie, the actress who always gives an explosive performance. Kay, the clarinetist who's no stranger to making sweet music. Arlene, whose theater designing is as shapely as she is. And Ramona, a reformed bad girl whose return to Bay City has put tongues to work wagging.
When a dastardly scheme threatens to close the rooming house down for good, can the residents band together to save it with a Christmas variety show? And will Dolly find the girl of her dreams amongst the homes tempting lodgers?
Starry Eyes
Zorie and Lennon used to be best friends. But ever since the homecoming dance last year, they have been bitter enemies. Now a group camping trip has gone off the rails, and the pair is stranded all alone in the wilderness. It's a recipe for disaster.
With nothing else to do as they try to find their way home, Zorie and Lennon start to air their grievances through a series of sharp digs and carefully crafted insults. But their squabbling makes the fight against the wilderness all the more difficult. The deeper they travel through the rugged landscape of Northern California, the more hidden feelings rise to the surface.
The Bride Test
Khai Diep thinks he's broken. Besides minor annoyances and irritation, he doesn't really feel anything. Not big emotions like grief or love. His family knows that his autism just means he processes things differently, but Khai has made a point of avoiding relationships altogether. So his mom takes it upon herself to try and find him an ideal bride in Vietnam.
Related: 13 Highly-Anticipated 2021 Romance Books by Authors of Color
Esme Tran, a woman of mixed race, has never felt like she belongs in Ho Chi Minh City. She jumps at the chance to meet a potential husband in America. This could be everything she—and her family—needs. But when she meets Khai, all of her attempts to build a connection fall flat. On Khai's end, at least. Esme is falling hard, but what is she supposed to do if the man she wants believes he can never love her in return?
Sagittariuses have big, idealistic hearts that will go crazy for this book. They also have a big aversion to clingy lovers, so a romance that makes the characters really work for it will be a big hit.
A Lady's Guide to Mischief and Mayhem
Lady Katherine Bascomb is a newspaper columnist in mid-19th century England. When her latest article culminates in the arrest of a suspect in a string of London murders, she becomes the object of gossip. After all, English women aren't meant to be writing about something as vulgar as crime. To get away from all the wagging tongues, Katherine flees to the country—where she immediately becomes a witness to murder.
Detective Inspector Andrew Eversham is infuriated by Katherine's constant meddling in his cases. And she's gone and done it again. Her reporting has nearly gotten him fired from the police force in the past, and he's not going to give her another chance to derail his life. Still, her questions are insightful. And she's got as much beauty as brains...
Related: 10 Steamy Historical Romance Novels That Will Get Your Petticoats in a Twist
Katherine is a heroine easy for any Sagittarius to relate to—both of them love to indulge in big talk, even when it gets them in over their heads. Sagittariuses also love to break the mold and indulge in their curiosity, which describes this exciting read to a T.