Looking for a thrilling wilderness romance novel? Each of these 11 books finds the leads battling the elements and fighting their feelings. If these couples can learn to trust one another, they may just make it out alive. But if they don't put their faith in their partner, they'll have to face the harsh and beautiful wilderness alone.

Some heroines willingly walk into the wilderness; others find themselves lost unwittingly, and in the company of men that are as kind as they are rugged. This roundup has historical drama, scheming stepchildren, and an adorable husky puppy. You simply can't miss!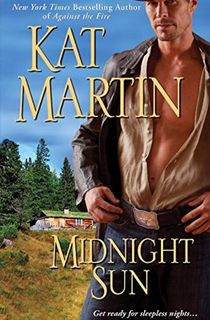 Midnight Sun
It's one thing to dream of your cottagecore life. It's entirely another to actually live it. Charity Sinclair learns the hard way that the life we envision for ourselves doesn't always turn out the way that we imagined it. She's just left New York City, and has moved to the Yukon, a place that she's always felt a connection with. But she has little familiarity with the very real dangers that she faces while she's there.
One person that's well-aware of how harsh the bleak and beautiful wilderness can be is Call Hawkins, her next door neighbor. Call moved to Dead Horse Creek in order to remove himself from the buzz of the average city. He doesn't want to help Charity, but he can't very well leave her to fend for herself. It's not long before sparks are flying between the two...but Call has a dark past that haunts him, one that makes it difficult to let anyone in.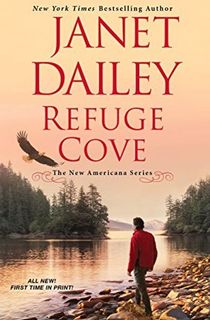 Refuge Cove
In this Janet Dailey romance novel, schoolteacher Emma Hunter leaves the only life that she's ever known to take a chance on love, and on a man named Boone. Emma relocates to the Alaskan wilderness, and is ready for her happy ending. However, when she arrives, she learns that her dreams are no more than a misguided nightmare. Boone is a sociopath, and a conman.

As soon as his villainous plans come to light, Emma takes drastic action, setting fire to his trailer and fleeing. She finds herself alone in the wilderness, but is soon rescued by a man named John Wolf. He's a bush pilot, a solitary man—and he has his own history with Boone. Emma finds herself in a waiting game with Boone, but she and John are determined to stay ahead of the sociopath at every turn.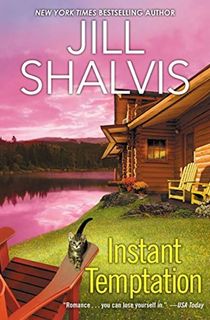 Instant Temptation
Harley Stephens has always been drawn to things that are just a little dangerous. She finds this in her work as a wildlife biologist. Her latest destination is the wilderness around Wishful, California, which holds the intrigue and risk that Harley craves.
T.J. Wilder, the wilderness guide that's tagged along with Harley, is an old acquaintance from high school. Still, they were never close. They may have a history, but only one of them remembers it. Harley has no time for distractions on this job, no matter how ruggedly handsome they may be.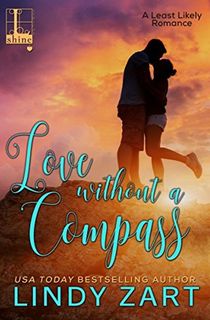 Love without a Compass
The purpose of a company retreat is to just get away from everything for a little while—to relax. And Ben Stitzer might find that a little easier if this retreat didn't mean working with his rival, Avery Scottam. Ben has one goal on this trip: to prove his commitment to the company—even if it means being paired up in the wilderness with someone that he can't stand.

As for Avery, well—so much for relaxing. She would've happily taken a day at the spa over a retreat in the wilderness. As cool and collected as she can be at work, she can't keep it together in the great outdoors. When her fear gets the best of her, and she and Ben end up getting lost, they'll have to work together to find their way out of this. Avery and Ben may come to the realization that the other isn't as bad as they thought...If they can get out of this alive.
RELATED: 14 Scintillating and Satisfying Enemies to Lovers Books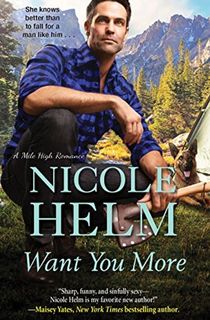 Want You More
Tori Appleby thought that her friendship with Will Evans would be strong enough to withstand the truth: that she's in love with him. But Will disappears after her confession, and marries a model. Stinging with rejection, Tori finds that she can't stay in Gracely, Colorado, and leaves it behind as well.

Now, Will is divorced, and fighting to keep his family's business, Mile High Adventures, afloat. He's been hurt one too many times, and it stops him from wading deeply into any emotional commitments. The dangerous trails and rivers that he traverses for work feel far safer than any romantic entanglement.
When Tori returns to Gracely years after his betrayal, Will hopes that the mistakes he made can be forgiven. The question is, can Tori let the past go and explore a second chance?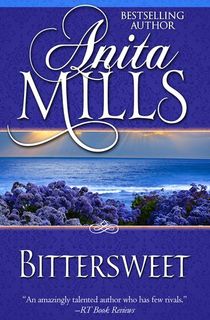 Bittersweet
This historical romance finds a former Confederate surgeon grappling with the loss of his wife and his son. Dr. Spencer Hardin only learned these harsh truths when he returned from the war.
Trekking from South Carolina to San Francisco after a half decade of carnage is hardly Spencer's idea of a homecoming, but he won't be turned from his newfound mission. As he makes the journey, he comes across Laura Taylor, the pregnant widow of a soldier he used to know.

Laura works in the same railroad camp that her husband died in. She takes in laundry in order to get by. Trapped together as the result of a blizzard, Spencer and Laura begin to grow close. Both have known hardship and heartbreak, but are either of them ready to love again?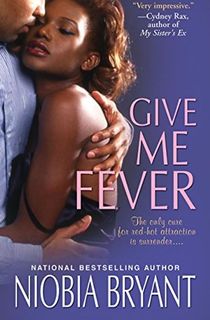 Give Me Fever
They do say that opposites attract—but it seems that this could never be the case for Jade Prince and Kaeden Strong. Kaeden is an indoors sort of guy on the quiet side, and devoted to his job as an accountant. Jade is an outspoken, audacious woman, and her work as a nature guide allows her to be outdoors all day.

But when a camping excursion leaves the two of them stranded, they have to survive the night together. They're forced to share a single sleeping bag, and they manage to generate plenty of heat. Kaeden is enamored with Jade—but he's hardly the only man to show interest in her. Will Jade be able to see this quiet man for the change that he could make in her life?
RELATED: Books With Delicious Use of the 'Only-One-Bed' Romance Trope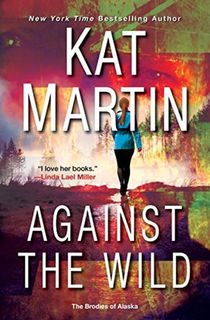 Against the Wild
Lane Bishop and Dylan Brodie both have checkered pasts. Interior designer Lane lost her fiancé three years ago, and she's only just found it in herself to open her heart. Dylan's wife left him and his eight-year-old daughter, and now his daughter won't speak. He's got his mind set on the restoration of a fishing lodge in the Alaskan wilderness—with Lane's help, of course.
But as Lane settles in, she begins to uncover disturbing secrets about the lodge. The property has a history riddled with prejudice—and murder. Lane and Dylan each thought that this could be a new start for them, but the lodge may just be their downfall.
Crash and Burn
Isabel Delgado hates flying just as much as she loves dogs. One of her passions is working with rescue canines. This love happens to overlap with that of CEO Nate Peters, who gives his time (and his jets) in support of animal rescues.

When Isa and Nate end up stranded after a plane crash, they'll need to rely on one another to get themselves—and a rescue Husky named Maya—back to safety.
Alaska Wild
Kate Lydecker is a top-notch FBI agent. She's constantly talked down to, as she's smaller than the average agent—but what she lacks in height, she makes up for in stubbornness. When she joins a pair of U.S. Marshals to help transport two fugitives, it's supposed to be a simple mission. But nothing is simple about the plane going down, or being stranded with one of the fugitives.

Former Navy SEAL, Mason Boone, is on his way to an army base to stand trial. Kate wouldn't trust this man as far as she could throw him—but she'll have to work with him to survive in the brutal Alaskan wilderness. If only Kate could ignore the draw that she feels to this fugitive.
RELATED: 11 Amazing Winter Romances Filled with Warmth and Magic
Up Close and Dangerous
When Bailey Wingate learns that her late husband has left her in control of his fortune, rather than his adult step-children, it can mean nothing but trouble. When Bailey is on her way from Seattle to Denver on a private plane, she finds herself plummeting toward the Earth. She's certain that she'll be joining her late husband in no time. But the pilot, Cameron Justice, manages to crash-land the craft well enough that they make it out alive.

Stranded together in the frigid Idaho wilderness, Cam and Bailey are alone. They have no food, no water, and they're left to trek through the snow to find safety. But Bailey's mind is wracked with questions: was the plane crash a coincidence? Or is someone out to get her?
This post is sponsored by Open Road Media. Thank you for supporting our partners, who make it possible for A Love So True to celebrate the romance stories you love.
Featured photo: Intricate Explorer / Unsplash