Who can resist a bad boy on a bike? Nothing gets our hearts pounding like a gruff and tattooed hero racing in on a motorcycle. And in a trope rife with well-kept, innocent, and sweet foil heroines, opposites really attract. As the danger mounts in these gripping reads, so does the all-consuming passion.
From paranormal lust to torrid affairs, biker romances have more drama, action, and passion than any reader could hope for. And much like the leather-clad lovers in these romances, it's hard to get enough. So here are 8 steamy books for readers looking for biker romance!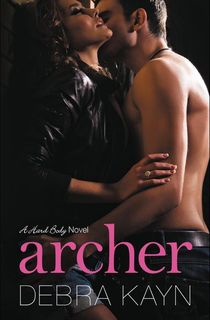 Archer
On the run from a violent ex, Jane Beaumont heads home to Bay City, Oregon with a cat, a pistol, and a hundred grand in cash. She's got it all worked out—she's going to hide out at Beaumont Body Shop where her brother runs his private investigation agency on the down low. But Kage Archer in all of his sexy, strong, and over-protective glory isn't part of her careful planning. The last thing Jane wants is to put him in harm's way, but she's wanted him for so long...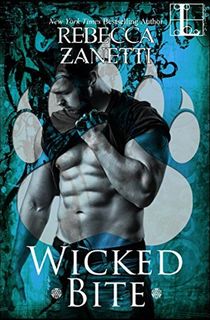 Wicked Bite
Blending paranormal romance with the hot and steamy world of bad boy bikers, Wicked Bite follows Nessa Lansa as she hunts for the drug lord who's been killing her fellow witches. Her gut is telling her to take a look at the Grizzly Motorcycle Club—specifically their leader, Bear, who is a handsome alpha male of a shifter. Nessa plans to seduce and betray him, and with looks like that it may not be all that much of a hardship.
Bear doesn't trust Nessa from the start, but she heals his injuries, and that counts for something. And her plans to mate with him for power are hard to resist when she's that tempting to look at. But some desires can't be tamed after they're released.
The Belle and the Biker
Southern sweetheart Savannah knows that the rough and burly biker, Crash, is no good for her. They're just too different. But when Savannah's whole life is turned upside down and she has to go on the run, Crash is the one who's there for her. He takes care of her, even while he's driving her crazy. So how wrong could they really be for each other, when everything just feels so right?
Own the Wind
Shy Cage loves two things: the Chaos Motorcycle Club and Tabitha Allen. The only problem? Tabby is the daughter of the club's leader, which makes her untouchable. When Tabby tells Shy that she wants more than mere friendship, he finds himself willing to risk everything for the beautiful, brilliant girl. He just hopes it won't end in disaster.
Move the Sun
Signal Bend, Missouri is withering away, and in order to keep their head above water they've made a bit of a devil's bargain... When Lilli Accardo moves to town, she's immediately on the radar of Isaac Lunden, the President of the Night Horde Motorcycle Club, which protects Signal Bend and its locals. Lilli has been brought to Signal Bend under murky circumstances, and Isaac is going to do everything he can to sort out the truth. But as he draws closer to uncover her secrets, the chemistry they share is explosive. Are they putting each other in danger, or building a deep and sensual trust?
Clutch
Cami grew up around the Savage Disciples Motorcycle Club, but she left it all behind to build her own life. A wonderful life. A life full of a passive aggressive fiancé, an over-controlled Stepford existence, and drugs for self-medication.
When Cami's dad goes to visit her, he brings along his club brother, Gauge. When he meets Cami, he's shocked to see both a fiery biker's daughter and a subdued puppet. He knows she deserves better than pretending to be someone she's not. And he won't stop until he can help her reignite that fire inside of herself.
Reaper's Property
Horse is a massive, tattooed complication that Marie doesn't need. Horse doesn't agree. In fact he's made it clear that he wants Marie on his bike and his bed.
Marie doesn't even know where that bed is. She doesn't know where he lives or his real name, but she's fairly certain he's a criminal. She can't deny, however, that the man has his charms. And when her brother steals from Horse's motorcycle club, she finds herself entirely under his power. She's surprised at how much she enjoys that position.
Mean Machine
Mason swore off women a long time ago, content to run his biker bar and live alone with a dog and a couple of cats. But when single mother Michelle walks in looking for a job, his whole life changes. Michelle and her daughter Paton have a tragic past, but they're holding it together. She doesn't judge him for his gruff appearance, and her daughter has him wrapped around her finger. When sparks start to fly between Mason and Michelle, it could be the happy ending neither of them expected to find.
A great read for anyone looking for a cleaner story within this gritty trope!
It Ain't Me, Babe
Two children forge an incredible connection despite being from completely different worlds. Years later, Salome lives under the rule of Prophet David in a commune of strict faith. She's trapped in what feels like endless misery—until a horrifying event gives her freedom. She flees into a world full of uncertainty and sin, only to find the man she never thought she would see again.
River 'Styx' Nash is the President of the Hades Hangmen Motorcycle Club. Selectively mute due to a debilitating stutter, he rules with fists and a blade. He has quite the reputation, and it helps him keep everyone at an arm's length. But an old closeness is rekindled when he runs into an injured woman who looks all too familiar.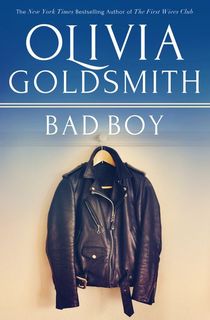 Bad Boy
Jonny isn't really a biker. In fact, he doesn't even ride a motorcycle. But when his best friend Tracie teaches him to be a bad boy in order to escape the perpetual friend zone, she gives him strict instructions to carry a motorcycle helmet around anyway.
Other lessons include scoping out women at baggage claim and getting girls' numbers ... during dates with other women. But as Jonny settles into his new role of bad boy, Tracie realizes she's falling for her best friend. People says that "guilty pleasures don't come much tastier" than this laugh-out-loud modern romance.
Slow Burn
Rochlan "Rock" North is the President of the Lost Kings Motorcycle Club. He's a wild one, and the women that fall at his feet have no luck in changing that. Until he meets Hope, the all too sweet and married lawyer forced to represent him. Hope may be attracted to Rock on sight, but she's a good girl, and good girls don't ruin good marriages for bad boys. Rock respects Hope's wishes for distance, but when her life is in danger, he may have to destroy everything she has in order to keep her safe.