In times like these, it can feel like the world is truly in the midst of an apocalypse. Hidden away in our homes and cut off from any significant contact with our loved ones only makes it feel like normal life is further and further out of our reach. But fear not, we can weather this storm and cultivate a new normal in the meantime. After all, love is capable of anything.
For a little bit of inspiration in these dark months, take a look at these 9 post-apocalyptic romance books that prove that love is a powerful force during the end of days. From twisted timelines to dystopian futures and even zombie outbreaks, love is what keeps us afloat.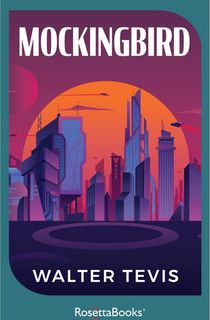 Mockingbird
As the survivors of a devastated world meander through a barren society devoid of children, art, or literature, a flicker of love keeps hope alive. Spofforth is a machine—the most magnificent machine ever created, in fact—who wishes for death even as he keeps the world running. Paul and Mary Lou are a couple whose passion burns so bright it changes everything. Spofforth becomes jealous of their intimacy and love, placing the final link in a love triangle which cradles the hope of the future for humanity.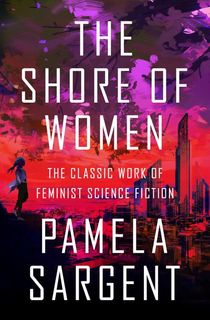 The Shore of Women
Women rule over a dystopian world after a tragic nuclear incident. With complex technologies, these rulers have exiled men from cities to lead primitive lives along the countryside. The only use for men in this advanced future world is for practical and emotionless reproduction.
When Birana starts to question the society she lives in, she finds herself ousted to live alongside the men she was taught to despise. After Birana meets one of the so-called primitive hunters, Arvil, it becomes clear just how dangerous the divide of the sexes has been. Together they navigate the threats of both sides, and as they discover a love between them, find that their feelings may be the answer to a better future.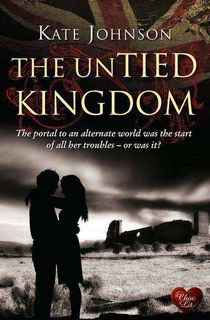 The UnTied Kingdom
While the strange new world protagonist Eve Carpenter steps into isn't exactly the result of an apocalyptic event, life as she knows it is entirely changed. Eve paraglides right out of her world of celebrity status and common comforts and lands directly in the River Thames—in an alternate history. In this timeline, London is a third world country where electricity is a rare luxury and the land is ruled under martial law. To make matters worse, Eve's sudden appearance sparks suspicion that she's a spy.
Luckily, Eve finds herself tangled up with a moody soldier, Will Parker, and his top secret mission. His impossible objective is one that Eve is uniquely qualified for. Will must locate a dangerous weapon called a "computer"—a technology which only Eve is familiar with. It should be easy...so long as Eve and Will don't fall in love with each other.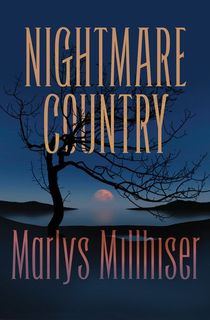 Nightmare Country
For more of a pre-apocalyptic read, Marlys Millhiser's paranormal horror novel Nightmare Country promises heart-pounding romantic suspense.
Tamara Whelan is a single mother trying to build a decent life for her and her teenage daughter. After moving to the isolated town of Iron Mountain, Wyoming, Tamara took a job as a teacher, ignoring the fact that her predecessor died under highly suspicious circumstances. But she's ready to do what she has to, navigating the superstitions of her neighbors. If only she wasn't plagued by strange, horrifying, and vivid dreams of a man she's never even met.
But Thad Alexander is more than just a figment of a dream. He's very real, living in Belize and dreaming about Tamara as well. As their deep and intimate link grows even across thousands of miles, the world around them is devastated by natural disasters and bizarre disappearances. As an unnatural evil promises destruction, Tamara and Thad's profound love and incredible bond may be the only thing capable of saving the world.
The End of All Things
Carly Daniels is one of the very few people left alive after a devastating virus sweeps across the planet. Holed away in her apartment in Juneau with a wolf puppy named Sam, she wades through grief with foolish hopes that the world will soon go back to the way it was. However, before long an ex-soldier, Justin, crosses paths with her, convincing her to follow him to Florida before winter strikes.
The pair embarks on a dangerous cross-country journey, encountering fearsome weather, a lack of supplies, and dangerous fever-mad survivors. But through all the complications, Carly and Justin build a strong connection. And soon their love leads to a very unplanned pregnancy.
Warm Bodies
If you're looking for a classic romance with an extra splash of zombie apocalypse, then this novel loosely inspired by Romeo and Juliet is a must-read. R is a part of the shambling horde of undead, but though he lacks a heartbeat, he still has dreams and deep longing. After he makes a meal out of a teenage boy and experiences his memories in vivid technicolor, R sets off on an odd and sweet relationship with his victim's human girlfriend, Julie. As R sacrifices everything to protect a woman on the opposite side of an apocalyptic war, his love for her is the very first beginning of change for him and his fellow dead.
Praying for Rain
The apocalypse is set to devastate the world in three days' time, and Rainbow Williams just wishes the end of days would get here sooner. She's just one of the many people, places, and things that have been abandoned in the panic, and she's tired of carrying the pain.
Wes Parker is the very definition of a resilient survivor, and he's willing to steal, swindle, and sweet talk his way through the end of the world so long as it means he gets to keep on living. But when a twist of fate throws Wes and Rainbow together in a dying world, something new grows between them. At what's supposed to be the end of their lives, they may just learn how to start truly living.
Their story also continues in the other books of the trilogy, and .
The Hunger Games Trilogy
If you haven't already read this dystopian hit, now is the perfect time to start. North America has been reduced to mere ruins, rebuilt as the tightly ruled Panem. The twelve districts surround the Capitol, which maintains order by enforcing an annual event requiring one boy and one girl from each area to participate in a fight to the death. When the young Primrose Everdeen is selected as District Twelve's tribute, her sister Katniss volunteers to take her place.
It's hard enough staying alive against peers who have trained their whole life to win the Hunger Games, but finding the will to kill other children is twice the struggle. Not to mention the fact that the boy from her district, Peeta Mellark has pulled her into a media-sensationalized fake romance to garner support. And the lines of what's real and what isn't only become more blurred as they get into their fight against each other, the Capitol, and this haunting way of life.
The Angelfall Trilogy
Six weeks ago, angels descended from the sky to bring about the apocalypse on the modern world. When warrior angels take a young girl from the streets, her sister Penryn is willing to go to endless lengths to get her back. And those lengths include striking up a bargain with Raffe, an injured angel who should be her enemy. Raffe wants to be made whole again, and Penryn wants nothing more than her sisters safety, and so they embark together on a vulnerable and dangerous journey to the angels' stronghold.
However, along the twisted way, surprising feelings develop between them...
Featured image from cover of "Praying for Rain" by B.B. Easton