After hitting Netflix in 2020, Never Have I Ever has gained a huge and fiercely loyal fanbase. Though the comedy-drama series is centered on teenagers (and their many love triangles), fans of the show span all ages. Created by Mindy Kaling and Lang Fisher, the series features an ensemble cast of characters from rich and interesting backgrounds with unique and wholly relatable personal problems. Every new episode presents a new scandalous scenario that is more cringeworthy than the last, yet we still keep coming back for more drama.
With the fourth and final season of this beloved series set to premiere sometime later this year, what will we do with ourselves once we've finished? Pick up a good book, obviously! Here are eight romance books to read based on your favorite Never Have I Ever character.
Devi
My Best Friend's Boyfriend
Devi Vishwakumar (Maitreyi Ramakrishnan) is like a lightning rod for drama, and she's found herself in the center of more than one love triangle. If you can't get enough of the heartbreaking back and forth and the cringeworthy awkwardness of Devi being unable to make up her mind, then you'll love My Best Friend's Boyfriend, which dials up the teen romance drama to a thousand.
David and Scott Williams are brothers who just can't seem to help falling for the same girl over and over again. Haley is Scott's girlfriend, but she can't deny that David's bad-boy behavior has her eye wandering. Madison is Haley's best friend, and while she spends most of her time swooning over the lover interests in books, her reality is a lot less romantic. After all, her perfect man went and fell in love with her best friend.
Nalini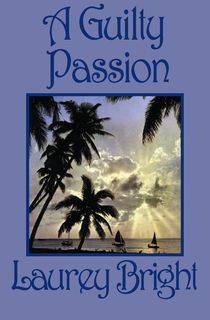 A Guilty Passion
Dr. Nalini Vishwakumar (Poorna Jagannathan) is a complicated woman who is navigating a very complicated time in her life. After the unexpected death of her beloved husband, she struggles to connect with her daughter and find balance in a world she no longer feels like she belongs in. A Guilty Passion draws on the grief experienced after the loss of a spouse and shows how something beautiful can develop in the wake of devastation.
When his brother suddenly passes away, Ethan invites his widow, Celeste to his home off the coast of Australia. His brother had described Celeste as an incorrigible flirt, but now she is left deeply damaged after her loss. But even through her pain, Celeste knows her own heart, and her warmth and passion have brought something to life in Ethan he has been fighting for years. But can he shed his guilt to mend past mistakes?
Kamala
Pride, Prejudice and Other Flavors
Kamala Nandiwadal (Richa Shukla) is a brilliant biologist who is torn between honoring her family's Indian traditions and expectations and living a life that is authentic to her true self. In Sonali Dev's Pride, Prejudice and Other Flavors, the book's heroine has a similar struggle between the cultural pressures of perfection and the irresistible pull of her heart.
Dr. Trisha Raje may be one of the most accomplished neurosurgeons in San Francisco, but her family isn't impressed. Having immigrated to America and built a shining reputation, the Rajes live by three very important rules: don't trust outsiders, don't jeopardize Trisha's brother's political ambitions, and don't ever defy your family. Having broken each of these rules, Trisha may have a chance to mend fences.
DJ Caine is a rising chef who has been judged his whole life for his rough beginnings. He's desperate for the big payout the Raje's job would provide, but he's too proud to bow to Trisha's arrogance. Until he learns she may be the only doctor capable of saving his sister.
Suddenly the pair's clashing tempers give way to feelings that pave the way for a promising—yet complicated—future.
Paxton
Not Here to Be Liked
Paxton Hall-Yoshida (Darren Barnet) has not always been the best boyfriend, but there's a lot more to him beyond being a gorgeous (former) swim star. Not Here to Be Liked weaves a romance between a Type A journalist and an ex-jock who seems to get everything handed to him.
Eliza Quan knows that there is no better candidate than her for the school paper's editor in chief. But when former athlete Len DiMartile runs against her in a spur of the moment decision, why is he being treated like he's actually leader material? Does her mountain of qualifications cease to matter just because he's handsome?
In a fit of frustration, Eliza pens an essay that goes viral, accidentally giving rise to a feminist movement. Suddenly a hero to gender activists and a villain to misogyny's champions, Eliza is now forced to work with Len to provide an example of civility. While Len might be the face of all that's wrong with the patriarchy, Eliza can't deny that the more she gets to know him, the more she likes him...
Ben
As If on Cue
Ben Gross (Jaren Lewison) is an acquired taste. While his perfectionism and condescension makes him Devi's academic nemesis, the heart of gold he keeps under the surface makes him an incredible friend (and Devi's best boyfriend, to date). As If on Cue plays on the enemies-to-lovers tension that makes Devi and Ben's romance so addicting.
Natalie and Reid have been butting heads for as long as either of them can remember. Things only get more heated between them when their school cuts their arts funding. Natalie is determined to siphon what little money the budget has left into her directorial debut for the school's first student-written play. But to get the play off the ground, that means the school's award-winning band will be left with nothing. Reid refuses to let himself or his fellow musicians get left in the dust.
The pair's rivalry spins out of control into an over-the-top prank war, and when things finally go too far, they are forced into a compromise of their nightmares: writing and directing a musical together. If they do a good enough job, the arts will get better funding next year. But the two of them have spent so long at each other's throats they don't know how to get along. Or maybe they're getting along too well...
Eleanor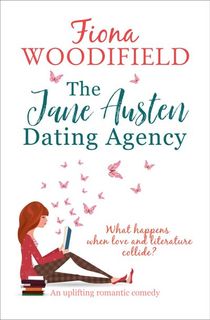 The Jane Austen Dating Agency
You'd be able to find Eleanor Wong (Ramona Young) in the dictionary under "Drama Queen." Though her first love is the stage, she found unexpected romance with Trent Harrison (Benjamin Norris). But the course of their relationship didn't always run smooth, as Eleanor had dreams of a sweeping, classic romance straight out of a regency novel. The heroine in The Jane Austen Dating Agency has similar designs.
When Sophie Johnson lands a job as Sales Executive at a fashion magazine, it seems for all appearances that she finally has it all. But the truth is, she hates her job, is at her wits end with her overbearing mother, and her love life is a mess. When she stumbles upon the Jane Austen Dating Agency, things might finally start to turn around.
The dating agency is an exclusive club for women on the prowl for real-life gentlemen. When Sophie first meets Darcy Drummond, it seems like all of her fantasies have come to life. But the man soon reveals himself to be insufferably arrogant. Maybe Daniel Becks is her special love...or is he not all that he seems, either?
Fabiola
Prom and Other Hazards
Fabiola Torres (Lee Rodriguez) may be a robotics genius, but she hasn't always had an easy time figuring out herself. After coming out as a lesbian, Fabiola struggled to reconcile the old parts of her identity with the new parts. A vital turning point in her self-acceptance was when she attended Prom with her then-girlfriend, Eve Hjelm (Christina Kartchner). Prom and Other Hazards centers the anxieties of a first queer love on one of the most important coming-of-age rituals.
Sam has always thought that Prom was ridiculous. While her peers treat it like a mock wedding, she'd rather avoid the sparkles and fanfare at all costs. But there's just one problem: her best friend, Tash, wants nothing more than for Prom to be a night of perfect romance. And Sam has been in love with Tash for years.
Could this silly dance be Sam's chance to gather the courage and confess her feelings? A chic, androgynous suit in a shop window makes her think so. She just needs to find a way to afford it.
Des
When Dimple Met Rishi
The relationship between Devi and Des (Anirudh Pisharody) didn't exactly end on a great note, but it was a wonderful opportunity for Devi that taught her a lot about herself and her perceptions about her own culture. When Dimple Met Rishi centers on two Indian teens, one of which is railing against her culture while the other is more invested in honoring his family's wishes.
Dimple Shah has no intentions of settling down with whatever man her Mamma thinks is the "Ideal Indian Husband." Now that she's graduated, she's surprised to see her family must at least respect her principles a little. After all, why else would they have paid for her to go to a summer program for web developers?
Rishi Patel is over the moon when his parents tell him his future wife will be at the summer program he plans to attend. This is his big opportunity to woo her, and as a hopeless romantic, it's all very exciting. He likes the thought of an arranged marriage, of following a long tradition that is bigger than himself.

When Dimple and Rishi meet, they think they know everything there is to know about each other. But the more the opposites clash, the more they discover hidden depths.