India is a country brimming with color, emotion, and variety. Why should its literature be any different? Chitra Banerjee Divakaruni describes this kind of romance in the bestselling novel The Palace of Illusions: "Love comes like lightning, and disappears the same way. If you are lucky, it strikes you right."

While true love may be rare as a lightning strike, it's a common theme in Indian literature. Here are some of the very best Indian romance novels that will transport readers, no plane tickets needed. Each author portrays a love that's as vibrant and passionate as India itself.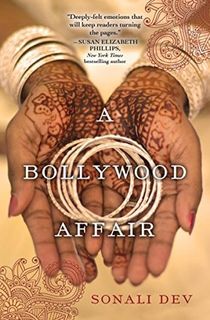 A Bollywood Affair
Mili tries to balance her traditional upbringing with her thirst for adventure and independence. Ultimately, she's faced with a choice. Should Mili pursue a charming Bollywood director, or will she hold to her fiancé, a man she hasn't met for twenty years?

A Bollywood Affair is unique because it confronts common stereotypes about Indian women and arranged marriage. In this novel, like in real life, women live complex lives and have contradictory desires. But for Mili, these complex relationships are worth fighting for.
Sonali Dev causes readers to question the true nature of love. And Dev's writing balances the tension of these serious questions with some truly hilarious and uplifting moments. This novel is funny, genuine, and heartfelt.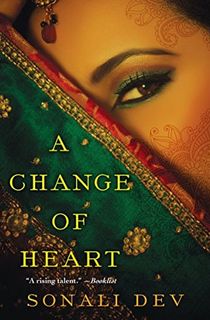 A Change of Heart
Nikhail Joshi is a doctor mourning his wife after she's murdered. Suddenly Jess, a stunning Bollywood dancer, comes into Nikhail's life. She has his late wife's heart: literally. Nikhail's wife was an organ donor, and Jess received her heart in a transplant surgery. Together, Jess and Nikhail struggle to find answers about organ donation, an underground crime ring, and how to heal.

This novel starts with mystery and tragedy, two elements that many readers may not associate with the perfect love tale. However, Dev weaves a compelling narrative of how love can survive even after death. A Change of Heart is the ideal book for readers who want a nonconventional story that combines heart-thumping action with romance.
Wish I Could Tell You
Ananth is a generous, optimistic person who wants to make a difference. Anusha is a reserved, disillusioned writer looking for some inspiration. Neither expects to find true love when they join the charitable organization WeDonate.org. But their virtual lives collide and in a traditional case of opposites attract, they click. However, this story is far from cliche.
In the digital age, the virtual and physical worlds can be hard to distinguish. This book tackles some of the common anxieties about being yourself and trusting others in the digital age, when you may have never met your lover in person. A major plot twist makes the characters wonder about how they can determine a person's real identity, and their real feelings, when communicating online. Datta's book will surprise readers with its insights about how a seemingly innocuous online interaction can change a person's life in unexpected and fulfilling ways.
A Half-Baked Love Story
This bestseller turns one of the most common romance tropes, a teenager's first love, on its head. On the surface, the book is about a man telling the story about a summer fling from his youth. However, as Aarav reflects on his beloved Anamika, readers learn that there's more to this man than his casanova persona.
While many romance books are marketed to women, this story will also resonate with male readers. Aarav struggles with social expectations for men to be cool and strong, even when they need support. As Aarav reveals more about his past relationship with Anamika, readers find a deeper appreciation for how a youthful relationship can shape us for a lifetime, long after the couple breaks up.
Pride, Prejudice and Other Flavors
Okay, one more from Sonali Dev (she is one of the most famous Indian romance writers for a reason!). In Pride, Prejudice, and Other Flavors, the main character is a brilliant neurosurgeon. The Rajes are movers and shakers in San Francisco, and Dr. Trisha Raje feels the weight of her family's demands. When she falls for DJ Caine, a chef with a difficult past, she faces an almost impossible choice between her love or her family's approval.
Pride, Prejudice, and Other Flavors is the first installment in The Rajes trilogy. In this modern take on Austen's novel, DJ has Darcy's brooding nature and Trisha shares Elizabeth's wit. But these Indian-American characters find a love that's just as iconic as their classic predecessors. Pride, Prejudice, and Other Flavors differs from some other romance novels on the market because it features multiracial characters from different immigrant families and socioeconomic backgrounds.
Few Things Left Unsaid
Aditya is a university student who hates engineering but appeases his parents by enrolling in an engineering program, where he meets Riya. The students' friendship grows into something more. Like many college relationships, Riya and Aditya don't know if they're meant to last. But even after they separate, life continues to bring them together. As they reconnect, Riya and Aditya wonder if they truly outgrew one another or if they made the wrong choice to break up.
Few Things Left Unsaid is Sudeep Nagarkar's debut novel, and it's influenced by his own diary entries. This book is ideal for readers who appreciate more straightforward, relatable narratives instead of scandalous or action-packed plots. Because it's rooted in Nagarkar's real experiences in an actual relationship, Few Things Left Unsaid feels authentic and vulnerable.
Half Girlfriend
Madhav and Riya don't seem to have much in common. Madhav struggles with English, but Riya doesn't. He's from a rural town, but Riya comes from a wealthy Delhi household. He loves her, and...well, she doesn't love him back. But Riya gives him a compromise. While she isn't interested in pursuing a relationship with him yet, she offers to become his 'half girlfriend.' After marrying and divorcing another man, will Riya ever change her feelings for Madhav? Or will Madhav learn that true love sometimes requires you to let someone go?
Half Girlfriend confronts the 'love at first sight' theme that permeates so many romance novels. Instead, Bhagat refuses to shy away from more everyday situations: unreturned affection, rejection, and quarreling. Madhav is a flawed character who tries to pressure another Riya into a relationship before she's ready. This book raises important questions of consent. But as the two grow older, they develop a model for more mature, healthier relationships.
You Are the Best Wife
In this memoir, Ajay describes meeting, marrying, and ultimately saying goodbye to his wife when she dies. The book chronicles Ajay and his wife Bhavna as they struggle to convince their families to let them marry even though they come from different castes. Tragedy strikes when Bhavna dies. Ajay's purpose in writing this book is to honor his late wife's memory, so he does not add superfluous plot points or secondary characters. However, readers will appreciate this heartfelt story of a life well-lived and well-loved.
You are the Best Wife is ideal for readers who prefer true stories. As might be expected, this book has tear-jerking moments. However, Ajay is careful to avoid pure grief. The book is a celebration of two people's love, with all of the best and worst emotions that the couple experienced during their life together.
Almost Single
Aisha Bhatia is a normal woman. She works in New Delhi at a hotel; she has a group of friends; she enjoys going out and partying. But Aisha's mother tells her that it's not normal for a 29-year-old woman to be single. Aisha and her best friends look for an eligible partner at festivals and on dating apps, but then a handsome businessman checks into Aisha's hotel. After she helps her attractive new acquaintance settle into his new home in New Delhi, Aisha begins to second-guess what she really wants in a relationship.
While some of the other books on this list deal with serious topics like race, caste, and mortality, Almost Single is a fun and refreshing romance novel that favors humor over heartbreak. Kala makes readers laugh along with Aisha and her friends as the characters engage in sarcastic dialogue, awkward dates, and other shenanigans.
The Nameless Encounter
Some partners spend years knowing one another before they fall in love. But in The Nameless Encounter, two nameless characters (HIM and HER) fall fast and hard on a flight. HIM and HER meet by chance and feel an undeniable connection. When their plane lands, HIM and HER will likely never see one another again. The two must make the most of their short time together in the air.
This novel is perfect for readers who appreciate allegorical writing. Like HIM and HER's limited time together, all relationships eventually come to an end. But recognizing this inevitable end can help lovers value each of the moments they share, no matter if that relationship lasts a few hours or a few decades.