Jane Austen holds a special place in our hearts. A pioneer of her time, her wit and comic outlook on romance still resonate today. And though she only completed seven novels in her lifetime, they've all remained with us years after we've turned the final page. In fact, most of her stories have become classic romance novels that have served as the source material for dozens of television and film adaptations, with the most recent being the 2020 remake of Emma.
Though men and marriage play integral roles in Austen's books, her heroines can always hold their own. They're often portrayed as independent and headstrong, like Lizzie Bennet in Pride and Prejudice, or against the idea of marrying altogether, as Emma Woodhouse is in Emma. Austen had a no-frills attitude about love that shines through in her writing—just one reason why we're still obsessed with it 200 years later.
If you're a fan of Austen, but you've already read through her works more times than you wish to admit, here are 15 romance novels you're sure to love.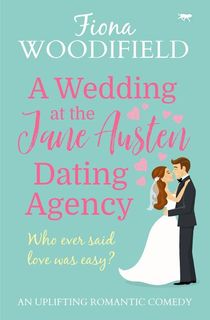 A Wedding at the Jane Austen Dating Agency
Sophie has it all—kind of. She has her dream job working for The Jane Austen Dating Agency and is dating a very desirable man, Darcy (!) Drummond. But their relationship isn't actually going all that well, especially not when his mother gets involved. On top of that, Sophie is struggling to plan a Regency wedding and has began to notice Harry Baxter, who seems impossibly cute...
Can Sophie have it all? Or will trying to have everything keep her from hanging on to what matters most?
"The Jane Austen Dating Agency may resemble the stories of both Pride and Prejudice and Sense and Sensibility at times but Fiona Woodifield has done a remarkable job of twisting these well-known plots into a very modern love story all of her own." —Travelling Book Junkie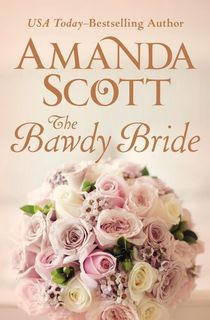 The Bawdy Bride
In this novel, Lady Anne Davies marries merely out of convenience—she barely exchanges a word with her future husband. She doesn't expect her marriage to Lord Michael St. Ledgers to become a passionate one—she expected a dull marriage and life. But the more time she spends with her new husband, the more she finds herself entangled in adventures and disturbing secrets.
With the mysterious death of Michael's brother, a mute sister that wasn't always silent, and a missing servant, Anne doesn't know what to make of the man she married. But as she slowly realizes that her husband is much darker and more dangerous than she could have known, she also finds herself becoming more attracted to him.
RELATED: 13 Steamy Scottish Romance Novels Featuring Hunky Highlanders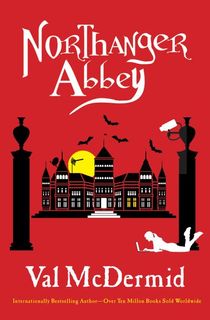 Northanger Abbey
This updated, reimagined version of Jane Austen's Northanger Abbey from best-selling crime writer Val McDermid has everything we love: first loves, friendship, and a whole lot of cynicism. Cat Moreland, a homeschooled minister's daughter, has been invited to the Fringe Festival in Edinburgh with her neighbors, the Allens. Cat can't get enough of Edinburgh—especially after she meets Henry Tilley, a handsome lawyer who lives in Northanger Abbey.
Cat isn't sure she should trust Henry. Everything about him and his sister, Eleanor, seems too good to be true...but then again, Cat may have been reading too many novels.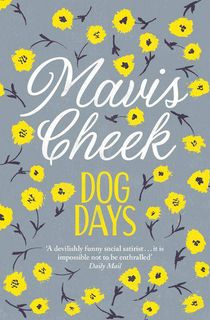 Dog Days
Another contemporary romance from a "Jane Austen in modern dress," (The Boston Globe), this cheeky novel follows Patricia, a mother who has just divorced her husband of 11 years. She's ready to live life as a single parent for a while—but her matchmaking friends have other plans.
Patricia manages to evade most of their dates...until Roland, a man she knows she shouldn't date, crosses her path. "A witty, enjoyable novel that will appeal to readers who like their fiction sharp and British," (Library Journal), Dog Days is a that will have you laughing out loud, and rooting for Patricia along the way.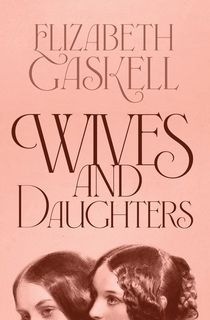 Wives and Daughters
Gaskell's novel reads like an enchanting fairy tale, drawing you in with every word. It's a classic coming of age story with wicked stepmothers, scandals, and reputations at risk. Set in English society in the 1830s, the story follows a youthful Molly Gibson being brought up by her widowed father.
Soon Molly's father remarries, and a new step-sister enters Molly's life. While Molly is naive and awkward, Cynthia is charming yet rebellious. The story progresses as the girls develop into women together within the society of Hollingford.
The girls explore the relationships between family and friends and discover the ways people hurt and help one another. The real drama comes when Anne realizes she is in love with the man who is engaged to Cynthia. Will she risk her own reputation and that of the man she's secretly in love with to get what she wants?
RELATED: Royally Delightful M.C. Beaton Books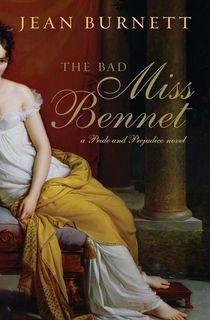 The Bad Miss Bennet
While we all know Elizabeth Bennet's story from Pride and Prejudice, this novel digs into the story of her sister, Lydia Wickham. The first Bennet sister to be married, Lydia was also the first sister to be widowed—her (disappointing) husband died during Waterloo. Now Lydia, who is not yet 20 and still loves to flirt, is in search of a new husband...and she'll consider just about any man, as long as he's rich.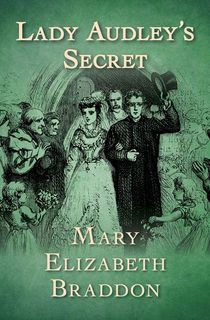 Lady Audley's Secret
Part of the "sensation novel" craze that captivated England in the nineteenth century, Lady Audley's Secret is a story of love and crime. The plot centers around the mystery of Lady Audley and the ultimate revelation of her secret.
When barrister Robert Audley's friend mysteriously vanishes during a fishing trip at an English manor, Robert becomes suspicious of his uncle's new wife and begins a desperate search into her past. Robert must put his own life at risk as he gathers clues and evidence against Lady Audley. Robert represents the detective, the judge, and the jury, while Lady Audley is painted as a wicked and dangerous woman.
RELATED: Which Jane Austen Character Are You, Based On Your Zodiac Sign?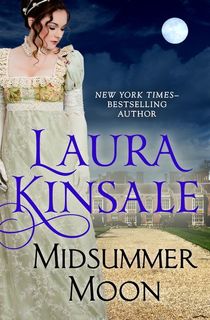 Midsummer Moon
Midsummer Moon provides the perfect combination of comedic conflict and characters that you'll become attached to. In this whimsical Regency-era tale, Lord Ransom Falconer is in desperate search of an inventor who can create a way to stop the advances of Napoleon's deadly army. To his surprise he finds the right person for the challenge: the beautiful and intelligent Merlin Lambourne.
While protecting Merlin from English enemies, Ransom begins to fall for the eccentric female inventor. It's only a matter of time before Merlin and Ransom are under the spell of love and give in to the undeniable attraction between them. But as Napoleon's army draws closer, they must first find an invention to protect themselves from danger.
RELATED: The Best Historical Romance Novels That Will Steal Your Heart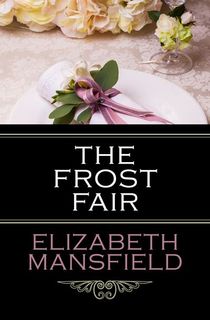 The Frost Fair
This sweet Regency romance has Austen-like wit. The clock is ticking for Lady Margaret Underwood—a 25-year-old noblewoman—as she has only five months months to either find herself a husband or lose her considerable fortune, as per the terms of the late Earl of Barringham's will.
To get it over with, Margaret accepts the proposal of Viscount Charles Isham but quickly regrets her decision. She runs away from her betrothed in the middle of a snowstorm, causing a carriage mishap that leads her to a seductive stranger.
Lady Meg is taken to the Yorkshire estate of Sir Geoffrey Carrier—a soldier with a painful secret—who challenges her with his devotion to bachelorhood. Soon Sir Geoffrey and Lady Meg find themselves falling in love, despite their fixation with staying single.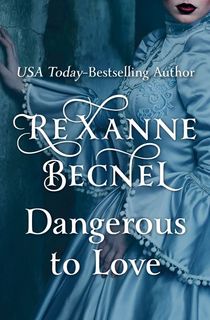 Dangerous to Love
Becnel's novel is a story that has all the right ingredients: dynamic lead characters, brilliant dialogue, and fiery chemistry between the hero and heroine. The plot revolves around illegitimate nobleman Ivan Thornton, who wants to punish society for turning its back on him. His method of revenge? Break the heart of every young woman he can.
Enter Lucy Drysdale, a spinster possessing neither title nor fortune, who is known for scaring off potential husbands with her banter and intellect. Ivan believes Lucy is easy prey for his game of deceit...until Lucy ignites a desire in him. Meanwhile, Lucy attempts to protect the young Valerie—a society girl she must chaperone—from the charismatic Ivan, leaving her heart very vulnerable.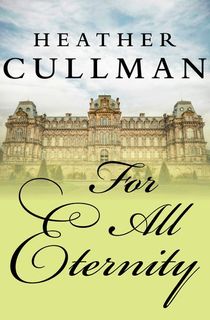 For All Eternity
For All Eternity is a beguiling, emotional romance. Sophie Barrington—a Regency heiress—believes she could have any man she desires, and she desires Lord Oxley. However, when she discovers that her guardian has misused her fortune and run off to America, leaving her penniless, she must decide between marrying the repulsive Nicholas, the Earl of Lyndhurst, or facing debtor's prison. Unwilling to do either, Sophie tries to convince Lord Oxley to marry her anyway. But when that fails miserably, and humiliates Nicholas in the process, she leaves town and finds work as a servant.
After Nicholas is embarrassed by Sophie, he returns to his ancestral manor to lick his wounds. When he arrives, he discovers that he recognizes the manor's newest servant—and decides to get some delicious vengeance.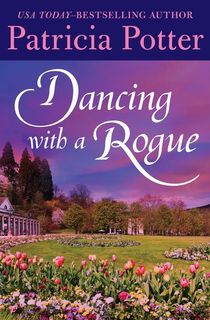 Dancing with a Rogue
Gabriel Manning swore to avenge his father's death and he holds three scoundrels responsible. He has created a devious plan to destroy them but must wheedle himself into the company of the men he loathes. After acquiring a new title that puts him in the same upper class circles as his enemies, Gabriel sets sail for London, ready to set his plan in motion.
The beautiful actress Merry Anders is after the same men for ruining her mother's life. She has concocted a carefully planned scheme to seek vengeance, and won't allow anything to get in her way—until she meets Gabriel. Merry can't help how attracted she is to him...even though he seems to be connected to the men she hates. Will Merry give up her plans of vengeance for love?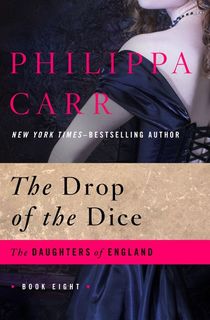 The Drop of the Dice
This book centers around Clarissa Field, a woman who falls in love with Jacobite rebel Dickon Frenshaw. Tensions run high in 1715 England—the Jacobite rising of 1715, anyone?—and when Dickon is eventually caught and exiled to Virginia, Clarissa is forced to marry a soldier, Lance Clavering.
Clarissa's heart is torn between her new husband and her old love, and she is put in an even more precarious position after someone accuses her of being a spy. With the threat of a revolution on the way, Clarissa must think carefully to protect the one person who means the most to her—her daughter, Zipporah.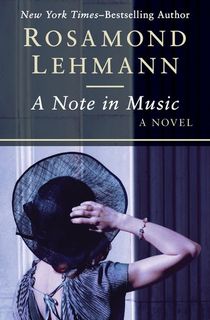 A Note in Music
Grace Fairfax has become prey to her monotonous life in a manufacturing town in the North of England. Though she is only 34, Grace is eternally bored—she lives with her dull, conventional husband Tom as they follow their same predictable routine. Her close friend Norah—once energetic and chaotic—has also settled in her marriage to a spiritless university professor, Gerald.
Everything changes with the arrival of Hugh and Clare Miller. Both are young and beautiful with a passion and vitality that none of the four possess, and Grace and Norah are both especially taken with Hugh. However, Hugh is not the man they imagine him to be.
A powerful study of the realities of relationships, A Note in Music examines the disappointments, joys and fears that come with marriage—it's a no-nonsense romance that Jane Austen would be proud of.
Cold-Hearted Rake
This first historical fiction romance in the Ravenels Series follows the powerful Devon Ravenel as he meets the widowed Kathleen. Devon inherits an earldom and quickly finds out that his new rank comes with a lot more than he realized.
Devon discovers that his estate is saddled with debt and being occupied by three sisters...including Kathleen. There is an instant attraction between Devon and the beautiful, witty, determined young widow. Kathleen knows she shouldn't fall for a rake like Devon, but she can't deny the attraction—and Devon is determined to seduce her. Can Kathleen stop herself from falling in love with a man as dangerous as Devon?
This article was originally published on July 6th, 2017.
This post is sponsored by Open Road Media. Thank you for supporting our partners, who make it possible for A Love So True to continue publishing the romance stories you love.
Featured photo: Dexter Fernandes / Unsplash