Shelf Awareness has described Sonali Dev as "one of the bravest romance novelists working today," and she shows that strength with every piece she publishes.
At only eight years old, Dev's first written piece was a play performed at her neighborhood Diwali festival in Mumbai. The play's theme of would foreshadow Dev's artistry in writing stories that examine obstacles women around the world face while still giving her readers the happy ending they need.
Dev's love stories combine the raw beauty of romance with her faith and pay homage to Indian culture.
Throughout her life, Dev has traveled around the world, studied architecture and literature, and worked for magazines and websites. However, when her love for storytelling reappeared, Dev decided to immerse herself in writing her first novel.
In 2014 Dev published, A Bollywood Affair, the first of many love stories that are relatable to readers while showcasing the flare of Bollywood. Following this novel, Dev has continued to publish pieces full of passion, pain, and beauty such as A Distant Heart and Recipe for Persuasion.
As Dev prepares to publish her latest piece, Incense and Sensibility, (expected July 6th, 2021) be sure to catch up on all of her previous work.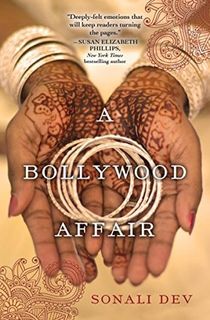 A Bollywood Affair
Mili Rathod was only four when she was promised to her husband. She has spent the last twenty years working to be the perfect modern wife for him, including being able to study in America due to her marital status.
Yet, in those same twenty years Mili has not seen her husband once. His younger brother Samir Rathod, a famous Bollywood director, follows her to America seeking to obtain a divorce from Mili for him.
When Samir quickly finds himself spending more time with Mili rather than getting the divorce papers signed, he must decide where his loyalties lie.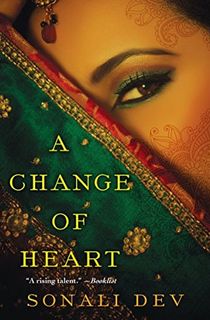 A Change of Heart
Dr. Nikhil "Nic" Joshi and his wife Jen had it all. After Nic begins working for Doctors Without Borders in a Mumbai slum, Jen uncovers a black market organ transplant ring, and is killed before she can expose it.
Two years later, Nic is treating seasickness and sunburns on a cruise ship by day and is a boozy mess by night. When a woman named Jess reveals she received Jen's heart as a transplant, Nic thinks her story is absurd.
However, Jess's desperation to save her own son through uncovering the secrets Jen knew causes Nic to reconsider.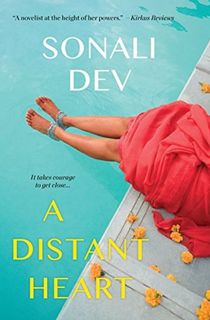 A Distant Heart
After facing several miscarriages, Kimaya is a miracle child to her parents. At eleven years old Kimi develops a rare illness that keeps her confined to a germ-free ivory tower in their home.
Her only glimpse of life is the Arabian Sea beyond her window, but when she meets 14-year-old Rahul Savant, her new window washer, he becomes Kimi's eyes to the outside world.
When Kimi is offered a heart transplant, she prepares for a new chance at life. Rahul struggles with potentially losing someone he loves as he becomes the only person capable of protecting Kimi.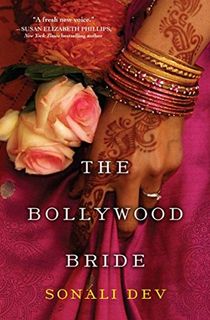 The Bollywood Bride
Ria Pakar is one of Bollywood's finest, scandal-proof actresses. That is, until one impulsive move threatens to ruin her reputation. Luckily, Ria travels home to Chicago for a wedding just in time to avoid the brewing media storm.
Back home she enjoys the peace of her family and the extravagant celebration. However, being home means she must also confront Vikram, the boy she grew up and fell in love with before leaving for Mumbai.
Beneath Vikram's anger and pain, their bond remains strong. Now back with those who know her best, Ria must finally stop acting and start living.
Related: 10 of the Best Indian Romance Novels
Pride, Prejudice, and Other Flavors
Dr. Trisha Raje may be an acclaimed neurosurgeon, but she is considered the black sheep of her family. The Rajes are an influential, powerful family with three non-negotiable rules:
Never trust an outsider; never do anything to jeopardize your brother's political aspirations; and never defy your family.
Trisha is guilty of breaking all three rules, but she has the chance to redeem herself.
DJ Caine is a promising chef who clashes with Trisha's arrogance. Working for the Rajes, DJ discovers Trisha is the only surgeon able to save his sister. They must put aside their differences if they want to make things right.
Recipe for Persuasion
Chef Ashna Raje is desperate to show her mother that her restaurant is not a mistake. Going onto the hottest reality show, "Cooking with the Stars," seems like the perfect way to prove herself.
Trouble comes when Ashna is paired with Rico Silva, the professional soccer star who was her first love and the man who ghosted her at the worst time in her life.
Facing fierce competition and an audience engrossed with Ashna and Rico's unspoken chemistry, the pair's feelings rekindle with each minute spent together.
Will letting go be a recipe for heartbreak—or a recipe for persuasion?
Incense and Sensibility
Coming July 2021, Dev's latest work looks into the secrets of Yash Raje's seemingly perfect political image.
When a hate-fueled incident at one of Yash's rallies injures his friend, Yash begins to suffer from panic. Desperate to keep his condition from the media, his family turns to India Dashwood, California's best stress management coach.
But Yash is like no other. He has spent a lifetime suppressing everything in order to succeed and build his perfect life and political career.
Exposing the secrets may be the only way to save him, but it is also guaranteed to destroy his family's dream.