Do you like your whodunnit mysteries with a healthy side order of romance? Are detectives your ideal heroes? Maybe you want the simple satisfaction of a happy-ever-after paired with a well-solved crime.
Whatever the case, we have nine detective romance novels for you to investigate.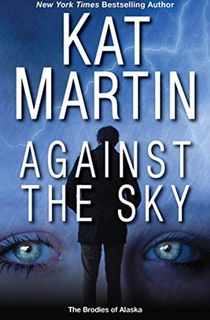 Against the Sky
Alaska is one of the last true wilderness states in America, a place where there are seemingly no limits for man or nature alike. Detective Nick Brodie works the streets of Anchorage, keeping the locals safe. It's a duty that's wearing him down, so he takes a vacation to Sin City itself, Las Vegas.
There he meets Samantha Hollis, and after one very passionate night together, he invites her back to his hometown. He seems to be the perfect man for her, but she's unprepared for the realities of his job and the threats of kidnapping, murder, and brutality that will soon engulf them both.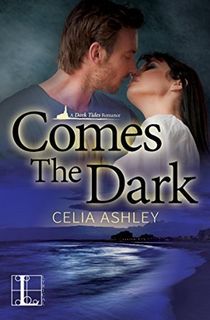 Comes the Dark
Maris Granger hasn't been home to Alcina Cove in a long time, but now she's back and hopes to reconcile with her estranged aunt Alva. Sadly, Maris discovers Alva has died under mysterious circumstances, destroying any hope for closure. Alone and grieving, she finds solace in the arms of Detective Dan Stauffer, the man handling Alva's case.
He seems to be exactly what she needs, but he's also hesitant to listen to her suspicions about her aunt's death. Something funny happened and Maris is determined to discover the truth. Unfortunately, it leads to her being declared as the prime suspect of Alva's murder.
Dan has to break the biggest case of his career and can't let his burgeoning feelings for Maris get in the way. But what is the truth?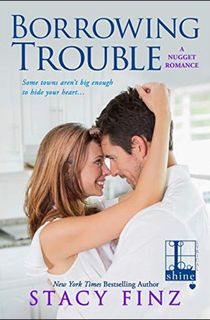 Borrowing Trouble
Sloane McBride used to be a great police detective, but after she uncovered corruption on her own squad, she was all but thrown out by her sleazy colleagues. Feeling defeated, she leaves behind Los Angeles for the gorgeous small town of Nugget, nestled in-between the mountains of California. Now, she hopes to start a quiet life away from all the drama that plagued her old life. But her delicious next door neighbor isn't going to make it easy to keep to herself.
Brady Benson used to be one of LA's hottest chefs, but then he was confronted by a stalker who tried to ruin his life. He flees to Nugget for safety, only to immediately fall for the beautiful cop next door. Neither Sloane nor Brady came to town looking for love, but it seems to have found them. But so have their dark pasts, and it's put both of them in danger's way.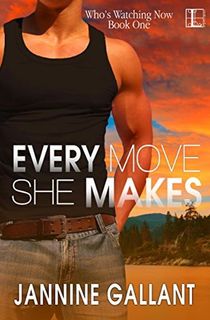 Every Move She Makes
Long ago, Rachel Carpenter was a glamorous soap star with the world at her feet, but the glitzy life wasn't what she really wanted. So she cashed it all in to move to the scenic Napa Valley with her daughters and open up a bookstore near her family's vineyard. Now, Rachel lives a safe and quiet life away from flashing cameras and gossip, but things aren't all as they seem.
A stalker who has been obsessed with Rachel is watching from the shadows, ready to claim what he believes to be his. Now she and her family need protection.
Enter Kane Lafferty, a burned-out police detective with his own bleak past. He's determined to protect Rachel but is worried that his own attraction to her may get in the way of keeping her safe. He'll need to uncover the identity of the stalker before it's too late for all of them.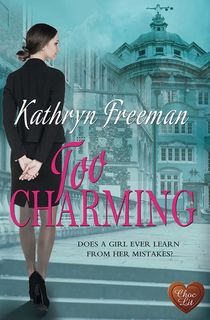 Too Charming
Detective Sergeant Megan Taylor is great at her job but less skilled at keeping her personal life together. She once lost her heart to a man who didn't deserve it and she's eager to not repeat the mistakes of her past. So, when the ever-so-sexy defense lawyer Scott Armstrong enters the scene, she thinks she's prepared for him. She's not.
Scott works hard to free the very people Megan arrests, so surely that divide will keep them away from one another. But then a case presents itself that's far too close to home for Scott and he turns to Megan for help. Maybe he can also prove to her that he's more than a charming cad she's sure will break her heart.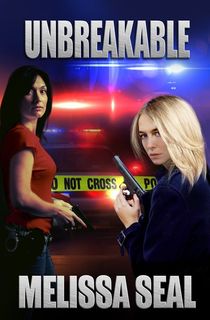 Unbreakable
Alexandra "Lexie" Fleming is the golden girl of the Norfolk Police Department, an ambitious and skilled detective who always gets her culprit. She's now on the hunt for the Last Call Killer, a brutal serial killer who preys on college girls. Lexie, who recently lost her partner and is dealing with the end of her marriage, needs the distraction. What she doesn't need is a new partner, not one like Danielle Watkins.
Sure, she's great at her job, but the tension between them is too much to bear. Lexie is swept away by the forbidden feelings growing within her, but the Last Call Killer continues to strike and won't stop until he's caught. Will they discover the killer's identity in time to save his next victim? And will the case bring Lexie and Danielle closer together, or destroy what's growing between them?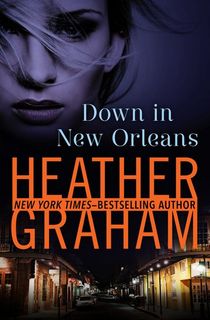 Down in New Orleans
It's been five years since Ann Marcel and her ex-husband Jon split. They remained good friends in spite of the divorce, still living in Jon's beloved New Orleans and spending time together. But things soon take a dark turn when Jon turns up on her doorway covered in blood. He's been accused of murdering a stripper but he insists that he's innocent.
It's up to Ann to save him. She dives head first into the backstreets and seamy spots of the city, searching for clues in erotic clubs, jazz bars, and places she's never dared to enter before. To complicate matters, there's the magnetic lieutenant determined to bring Jon to justice. It's a cat and mouse chase for the truth, but one that could cost Ann her own life.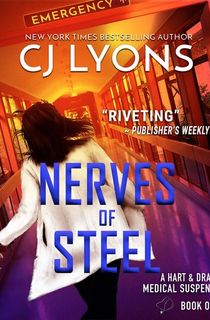 Nerves of Steel
Dr. Cassandra Hart works in the emergency room of a Pittsburgh hospital. It's a tough job at the best of times but now there's a new sickness to battle. A deadly drug known as FX has taken over the city and soon Cassie is being deluged by young patients overdosing on it.
After Cassie discovers that the source of the FX on the streets is her own hospital, her best friend is killed, and Cassie's life is threatened. She needs to find the culprit and stay safe, which leads her straight into the arms of Detective Mickey Drake. Together, they must confront a killer, stop a drug epidemic, and deal with their growing passions.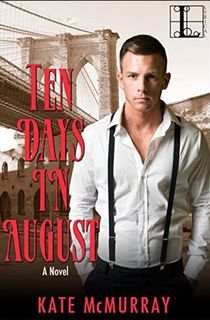 Ten Days in August
New York City in the late 1800s is experiencing its near-mythic Gilded Age, a time when industrial progress brought new money to America's shores and elevated many to the upper echelons of society. But it wasn't all so golden. Crime runs rampant, and police inspector Hank Brandt is called to investigate the scandalous murder of a male prostitute.
His colleagues think the case is a waste of time but Hank can't help but be fascinated by it, especially when he meets its key witness: a stunning female impersonator named Nicky Sharp.
Nicky performs in nightclubs that attract the city's outsiders and he's used to dealing with bullies who want to put him in his place. He's not big on dealing with cops either, especially with Police Commissioner Theodore Roosevelt cracking down on vice in the city. But Hank is insistent on solving his crime and soon the two become unlikely allies (and something much more).