Whether you've been having a long, hot summer or you've been somewhere cool, we're always excited to get a little extra heat from our TBR pile. From friends with benefits to vampires to updated Disney tales, these scorching hot romance novels are sure to make your reading list spicier than ever before!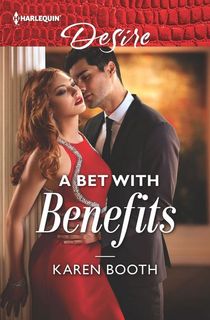 A Bet with Benefits
Mindy Eden has been in a seemingly endless on-again, off-again affair with Sam Blackwell, but eventually she has to call time on their torrid romance. She has regrets but knows it's better to move on and find something safer, more secure than what Sam offered.
But her sister's friends have started meddling. They've bet her that she can't attend a wedding as her gorgeous ex's plus-one without falling for him all over again. Stubbornly, Mindy decides to prove that she's totally over Sam. Will a week of passion with Sam be the one gamble she's ready to take? And what happens when it comes time to cash in their chips?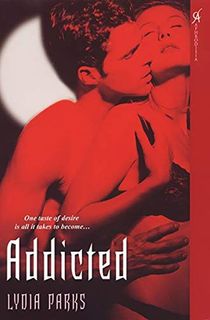 Addicted
Jake Brand is a former lawman turned vampire. His sense of justice is still strong, even as he lives life in the shadows and feeds upon humans to survive. So he fulfills his need for blood by giving his victims intense sexual pleasure, leaving them with good memories as he leaves them before the sun rises.
But then he meets Athena, a stunning human who threatens his rigid self-control. Has he finally found the woman who can bring him to his knees in submission?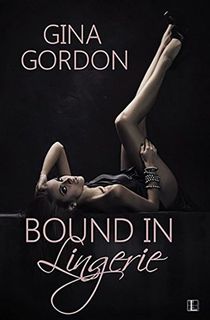 Bound in Lingerie
Amie Woods is living the life she's always wanted, but there's still something missing. She's yet to find a man who can truly satisfy her, one who can keep up with her vast desires and tastes in the bedroom. Whoever the perfect man is for this task, it's definitely not Milton Campbell, who she hates at first sight, even if their sexual chemistry is undeniable.
A twist of circumstance lands them in the same bed, and Milton jumps at the opportunity to put his pleasure in Amie's hands. They agree to a two-week fling, no strings attached, then they'll part ways. Of course, casual sex turns to something far deeper, and soon, Amie and Milton must decide if their bond can handle the complications of love.
Related: 14 Scintillating and Satisfying Enemies to Lovers Books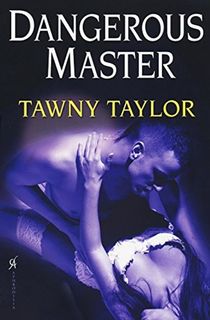 Dangerous Master
Private Investigator Mandy Thompson is used to digging into the most private areas of strangers' lives. Her work depends on uncovering that which most people never want revealed. Now, the tables are about to turn. When she enters the erotic lair of Master Zane as part of a new case, she is forced to confront her own fantasies; her most intimate desires that she's never let anyone else know about.
Undercover as a waitress in the club, she is soon sent to work in the private suite of Zane, but he throws her out once her identity is revealed. Yet he can't get her out of her mind. Will he get Mandy to surrender to him, to open herself up to his power and cravings? His power goes well beyond that of a Master...
Related: 14 BDSM Romance Books That Will Push You to the Edge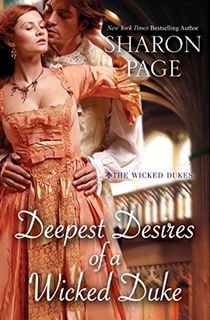 Deepest Desires of a Wicked Duke
Ten years ago the Duke of Sinclair called off his wedding to Portia after revealing to her his darkest desires and the scandalous past that defined them. Since then, his great love has been alone, virginal and ignored by men.
Sinclair, known as Sin to others for very good reasons, has never forgotten or gotten over her. But he kept his distance to keep her safe. Now, they're stuck together on a secluded island, and Portia is tied to his bed when he arrives.
Serenity Island is home to an orgy of taboo sexual delights, familiar to Sin but new to Portia. And she's ready to explore that which Sin tried to keep hidden from her. Sin has secrets he can never reveal, but in Portia he discovers something he can't hide for much longer.
Desperate Measures
Remember the story of Aladdin? Well, Katee Robert's version is a little more X-rated than the one you may recall from your childhood. Her Wicked Villains series imagines an array of familiar heroes and baddies in a world of dark eroticism and unbridled passions.
The first book, Desperate Measures, follows Jasmine, the daughter of a powerful man who finds herself at the mercy of her father's former second-in-command. Jafar (sound familiar?) has taken control of his former boss's fortune and businesses, and now he wants Jasmine, the woman he's admired from afar for many years.
Jasmine doesn't want to swap one gilded cage for another, but there's something about Jafar that ignites her hidden submissive cravings, and he's eager to satisfy these taboo desires. Will she fight for freedom or give herself over to her new master?
The Companion Contract
Amy Mendoza signed her first porn contract the day she turned 18. After several years in the business, she's made her money and had her fun, but now it's time to retire before the adult entertainment industry drags her down. She needs a new job, and she's just been offered an intriguing opportunity.
Emanuel, the gorgeous lead guitarist of a major rock band, asks her to be the sober and sexual companion of their lead singer, a struggling addict who needs to hold it together long enough for the band to complete their tour.
Amy accepts and falls into an easy rhythm of control and submission. Her client is something special but it's Emanuel who occupies her waking thoughts. Soon, she's submitting to him as much as she does for the man she's paid to satisfy. Will their bonds stay in place after her contract ends?
Related: 30 Love Triangle Books That Will Tear Your Heart in Two
The Rose
On her graduation day, Lia receives a very curious gift from her art collector parents: a wine cup decorated with roses. It's a beautiful item but she doesn't think much about it until August Bowman, a friend of her parents, turns up and reveals something deeply enticing. The cup in Lia's possession is known as the Rose kylix, and it's no ordinary cup.
It was a ceremonial cup for Eros, the Greek god of erotic love. Those who drink from it will bring their most deeply held sexual desires to life. Lia is skeptical but once she drinks from the Rose kylix, she is suddenly immersed in an erotic myth she never wants to escape. August wants the cup for himself, but Lia won't trade unless she can continue her explorations of the sensual.