Fairy tales have been around for centuries, shaping our hopes and expectations for romance. Many of their origins were dark, crafted primarily to guide the morality of their listeners. Disney cemented the popularity of these tales in the modern age, and softened them quite a bit. But Katee Robert's Wicked Villains series has put that spark of danger back into the tales we know and love.
Related: Romance Books Inspired by Beauty and the Beast
The Wicked Villains series doesn't spin fluffy happy ever afters between princesses and heroes, but rather steamy, dark tales of desirous heroines and sensual villains. These books are the perfect read for those Disney-lovers whose romantic tastes have matured alongside them. But what do to when you've read all seven of Robert's books?
Here are eight titillating reads for fans of the Wicked Villains series.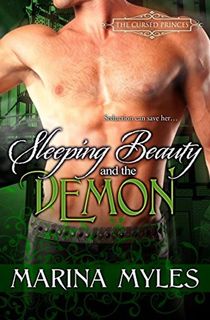 Sleeping Beauty and the Demon
Dragomir Starkov is an illusionist—or so people think. The magic behind his tricks is very much real. But Rose Carlisle is far too respectable to accepts gifts from a demon. Though, once she meets Drago amid the bustle of 1912 New York City, her concerns with being respectable all fall to the wayside.
Related: 7 Enchanting Fairy Tale Retellings for Romance Readers
Rose and Drago are consumed by their lust for one another, but Drago isn't ignorant to Rose's curse. She is going to die on her next birthday, victim to the shadow stalking her. But if Rose can put her trust in Drago, he might just be the one to save her.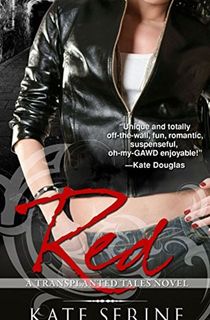 Red
A miscast spell has sent Make Believe characters into the gritty real world. Now, Tess "Red" Little is Chicago's Enforcer for the Fairytale Management Authority. One thing's for sure—she's all grown up now, trading her basket of treats for guns and combat boots.
Her latest assignment is to investigate the brutal series of murders targeting Tales. Unfortunately for Red, some of her ex-lovers fit the suspect profile. And if it weren't all complicated enough, she's paired up with lead detective and part-time Reaper Nate Grimm, who's as mysterious as he is sexy. If she can learn to trust Nate, his dark edge may be just what she needs to solve this case. But she knows from experience that trusting the wrong person can be dangerous.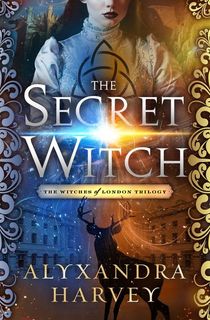 The Secret Witch
The London society of 1814 is stifling for Emma and her cousins, Gretchen and Penelope. It's made worse for Emma by her unquenchable desire for Cormac Fairfax's attention. But everything changes when Emma breaks a glass memento her mother left her, bestowing the gift of witchcraft upon her and her cousins. And with these gifts come a grave danger—an evil coven descending upon London, seeking out young witches to kill for their power. This is not the attention Emma was hoping for...
Related: Why The Witches of London Is The Perfect Magical Romance for Bridgerton Fans
Ember
Sometimes, adoration is a curse. Such is the case for Prince Charming. Every man who lays eyes on him respects him, and every woman spirals into desire. Ember refuses to lose her heart to something so out of her control, even if that means giving up a piece of her soul. Seeking help from the dark arts, Ember becomes the only woman in the entirety of the kingdom who is immune to the prince's thrall. Of course, that only makes it absolutely necessary for him to have her.
Imprisoning Rapunzel
Her father is the kind of the dragon shifters, and that makes her both sides of the fairy tale—both a dragon, and a princess locked away in a tower. But without being able to shift, her confinement is even worse. And then Kyril and Gabriel begin to visit. They bring more than just gifts from the outside world—they bring a burning passion she has never before known. But when her father finds out, she's cast out from the tower, powerless and desperate for her mates to save her and their unborn child.
Related: 10 Shifter Romance Books to Bring Out Your Wild Side
A Touch of Darkness
Greek myth goes back a bit further than Disney, and while it's not exactly the story of Hercules, this tale of Hades and Persephone will delight any reader who might have harbored a crush on the flame-haired villain...
With flowers wilting at her touch, Persephone is only the Goddess of Spring by name. Hoping to build a life for herself under the guise of a mortal journalist, she moves to Athens. But an evening of cards at a forbidden nightclub changes everything.
Hades is the God of the Dead—in power as well as name. He has a gambling empire in the mortal world, and a craving for impossible bets. And the bargain Persephone is offering him is too delicious to ignore. If Persephone cannot create life in the Underworld, her freedom is forfeit to Hades forever. But as she fights to prove she is not a complete failure of a goddess, her forbidden love for the God of the Dead begins to bloom.
Skeleton King
This book pays homage to The Nightmare Before Christmas—a film which was originally slated to be a Disney film before it was released by the more adult Disney-owned company, Touchstone. But beware, this romance is probably one of the darkest, most twisted and taboo reads you'll stumble upon.
Related: 11 Dark Romance Books That Will Make You Shiver
Everyone knows the Skeleton King. They worship him. Or, they worship his painted face. They worship the gravedigger, taxidermist, and necrophiliac. No one knows him as he truly is—no one knows John Skelver. And John just wants to be loved. And when he meets Sarah, as broken and tortured as she is, he finds her to be more enchanting than death itself.
Lost Girls
Alice, Wendy, and Dorothy were the little girls that were, to some of us, our first friends. Our first step forward into exploring the vast, enchanting world. But as we've all grown up, so have they—as you can see in this erotic graphic novel. Experience Wonderland, Neverland, and the Land of Oz like you never have before, as these three lost girls go through journeys of sexual awakening and fulfillment.
Related: 15 Erotic Romance Novels That Will Make Your Toes Curl