Wanna make a wager? Romance loves a bet. The genre is chock full of stories of sexy dares, high-stakes gambles, and challenges that inevitably end in displays of utmost passion.
It's perhaps not the most realistic basis for a relationship, but we can't help but love a classic romantic bet. Here are eight romance novels featuring bets of all kinds.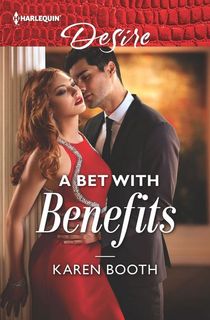 A Bet with Benefits
The Eden sisters inherited their family's department store after the death of their grandmother, and they're determined to uphold her legacy at any cost. Nothing can get in their way, least of all love. Mindy Eden has been in a fraught on-again, off-again affair with Sam Blackwell for far too many years. Now, however, things are done for good. She's ready to move on, or so she claims.
But now she has to accompany Sam to a wedding as his plus-one and her sisters have made a bet: she won't be able to stop herself from falling for him (and falling into his bed) all over again. Mindy stakes her future to prove she's over Sam. She just needs to survive one week without giving into her well-concealed emotions for the man who had it all and left her broken-hearted.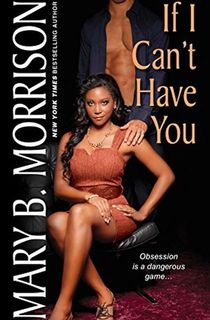 If I Can't Have You
Loretta shared some good times with the gorgeous Granville but their relationship began and ended in her bed. She doesn't want anything more from him, but he refuses to walk away. Now he's stalking her, so Loretta dares her gorgeous girlfriend, Madison, to use her charms. After all, Madison has long claimed that she can tame any man.
But there are some complications, mostly the fact that Madison's engaged to someone else. But it's just a dare, right? No feelings whatsoever. That's how things will stay...right?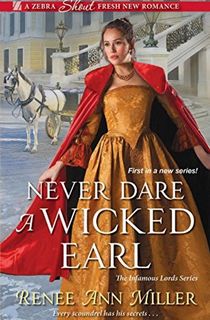 Never Dare a Wicked Earl
Hayden Milton, the infamous Earl of Westfield, is known among the Ton as a philandering rake who can't be trusted. A vengeful mistress aimed a gun at a very sensitive part of his body in an act of revenge while all of high society watched. Fortunately, it only hit his thigh, but now he's stuck recuperating in his London town house with his tail tucked between his legs and only his newest medical attendant for company.
Sophia Camden is a very proper young woman more interested in doing her job well than being distracted by a wicked and exasperating Earl. To placate him and prove her worth, she offers Hayden a dare: allow her ten days to prove her competency. If she resigns (like the two attendants before her), she will be beholden to this darkest desires.
Related: 7 Hurt/Comfort Romance Books That Will Heal Your Heart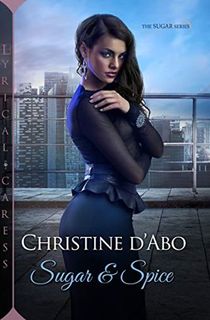 Sugar & Spice
People have their reasons for signing up on a sugar daddy website. For Kayla, it's a chance to blow off some steam. An internet millionaire and business magnate, she's used to men trying to take advantage of her, including her ex-husband. Now, she's in the market for some good old-fashioned no-strings-attached sex and a chance to be fully in charge for once.
Ph.D. student Devin Ford isn't an expert at romance, so he takes a bet with his friends to sign up on a sugar daddy dating website, in search of a sugar mama. He doesn't think the older, gorgeous, and more experienced Kayla will be interested in him, but their first meeting leads to a night of mind-blowing sex. What do they do next? Can that hunger for sex turn to love?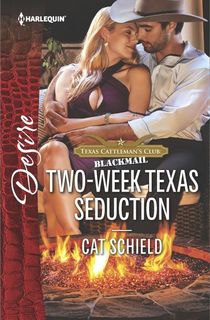 Two-Week Texas Seduction
Brandee Lawson fought hard to establish Hope Springs Ranch. It's her pride and joy and she'll do anything to protect it. But a mysterious blackmailer threatens to expose her secret to real estate developer Shane Delgado.
She can't let him take the land he's desperate to acquire, so she offers the most notorious bachelor in the county a wager. The winner gets the ranch. The loser... well, that's where things get interesting.
Bet Me
Minerva Dobbs can't help but be a bit of a cynic when it comes to love, especially when she finds herself stuck on a date with a guy who only asked her to dinner to win a bet. Sure, Cal Morrisey is gorgeous, successful, and highly intriguing, but he doesn't do commitment.
When they say good-bye at the end of their evening, they cut their losses and agree never to see each other again. Fate, of course, has other ideas, and soon Min and Cal find themselves being thrown together over and over again. Soon, it starts to feel like maybe, just maybe, there could be something real between them. Then, all bets are off.
Related: 8 of Our Favorite Romance Books That Prove Opposites Attract
Lady Claire Is All That
Claire Cavendish is looking for a duke who shares her avid interest in mathematics. Who she finds instead is Lord Fox, a dynamic and highly alluring gentleman who has no interest in the sums and numbers that Claire adores.
But he has his eye on her for his own purposes: he's made a bet that he can transform Lady Claire, Society's roughest diamond, into its most prized jewel. She's more interested in using Fox for some very sensual experiments. They can use one another for their own means as long as love doesn't enter the equation.
Vixen in Velvet
Simon Fairfax, the Marquess of Lisburne and one of society's most notorious charmers, has reluctantly returned to London to fulfil a family obligation. He has no interest in finding a wife, although he is hoping to make time for Leonie Noirot, a dressmaker who he has long adored. She, however, isn't interested.
The pair make a bet: she will transform Lisburne's dowdy and terribly dressed cousin, Lady Gladys, into a gem of the Ton and have her receiving endless marriage proposals before the season is over. If Leonie wins, she gets Lisburne's painting. If she loses, she must spent two weeks with Lisburne, in any way he wants.