There are a few things that are distinctly American: baseball, apple pie, and football. Every Sunday during winter, Americans glue their eyes to the TV to watch the players—ahem—the game. For some, football means strategy and sportsmanship. For others, it means keeping an eye out for the sexy players as they flex their muscles and show off unparalleled athleticism.
For those who fantasize over romances with these players and those who simply like the idea of a romance involving an athlete (with a tight end), these football romance books are absolute hits. From love triangles to love-hate relationships to the best-friend-turned-something-more trope, these books are truly a catch.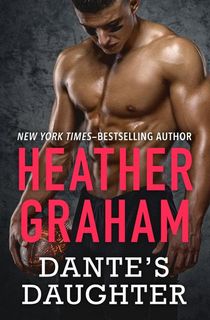 Dante's Daughter
Journalist Katie Hudson was practically raised on the gridiron. The daughter of late Hall of Fame member Dante Hudson, Katie thinks covering football should be second nature. But unexpected emotions arise when Katie's editor asks her to interview reclusive football superstar Kent Hart. Kent was nearly as close to Katie's father as she was, and the thought of getting close to Kent again for an in-depth, intimate profile of him makes Katie want to retire any thoughts of journalism and escape to a faraway desert island where she never has to deal with handsome football players from her past.
But when Katie resolves to power through and interview Kent in the name of professionalism, she's surprised to discover there's more to him than she let herself believe. Ultimately, Katie and Kent may have more in common than just loving football and Dante Hudson.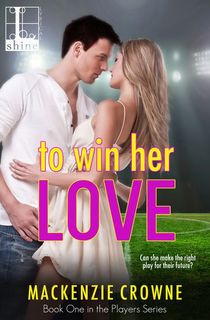 To Win Her Love
Sports writer Gracie will stop at nothing to get custody of her twin nieces. Unfortunately, legal red-tape means she might lose them to, of all people, football superstar Jake Malone. Gracie doesn't want the girls growing up in the home of an emotionally remote playboy athlete — no matter how much money he might have to provide for them. When a judge rules that Gracie and Jake must temporarily live under the same roof and take joint custody of the girls, Gracie resolves to get through the three-month period with the minimum amount of tears for all involved.
What Gracie doesn't know is that Jake, who grew up with emotionally abusive parents, is terrified he doesn't have what it takes to give two young, scared kids a loving home. He's also terrified by what he feels for smart, kind Gracie. When the pair finally begin to trust each other, they realize they have much more in common than they thought. But when the press uncovers a terrible secret from Gracie's past, their newfound family faces its biggest challenge yet.
The Matchmaker's Playbook
In The Matchmaker's Playbook, a dating service goes awry when the mastermind behind it falls in love with a client. Ian Hunter's chances of going to the NFL are ruined after an injury, so he puts his time and attention into his successful dating service, Wingmen Inc. One customer needs a bit more TLC than the others, forcing Ian to spend extra time with her than the average client. Inevitably, they forge a strong connection and Ian wonders if it's worth breaking the service's only rule: don't fall in love with the clients.
Van Dyken's wildly successful first novel in the Wingmen Inc. series was adapted as a movie by PassionFlix. It stars Caitlin Carver as Blake and Nick Bateman as Ian, and it's available to watch on Amazon.
Crash
The Crash trilogy is a New York Times bestseller, so you know that the romance still sizzles long after the first book ends. Jude Ryder quite literally runs into Lucy Larson on the beach one summer afternoon after a football pass goes awry. Even though they fight at first, they soon realize just how much they have in common. Both are passionate, named after Beatles songs, and are overly committed to their crafts: for Jude, it's football. For Lucy, it's dance. Though Jude grows to care for Lucy in ways he never could have imagined, his quick temper and long rap sheet might be enough to keep them apart.
The New Adult series begins with Jude and Lucy in their final year of high school, but ends with Jude in the NFL and Lucy in the workforce post-college. It's a great fit for anyone who is looking for a read that represents college and graduate life, since so many books tend to skip over that period. The couple struggles with jealousy and distance, but the conclusion of the series demonstrates their maturity and newfound commitment to family.
The Wall of Winnipeg and Me
In this slow-burn Amazon bestseller, Zapata explores the complicated nature of a football player both on and off the field. Vanessa Mazur was the assistant to the NFL's top defensive end, but she quits after he proves to be a terror to work for. His tough nature earned him the nickname, "The Wall of Winnipeg." That's why she couldn't be more surprised when he shows up at her door begging her to come back.
But Vanessa isn't just going to resume working for her tough boss just because he flashed some vulnerability. This novel will have you wondering who the real professional strategizer is.
Catching Jordan
Kenneally's eight-novel Hundred Oaks series features a star athlete protagonist from a different sport in each. In the first of the series, Jordan Woods is the first female quarterback in her high school's history. She's on track to play at a Division 1 college— as long as she doesn't get distracted. Enter Ty Green, the new kid who's vying for Jordan's heart and her starting spot.
Catching Jordan is an empowering football read, as Jordan is beating all the guys at a sport that generally excludes women. And the twist is that the true romance of the novel isn't between Jordan and Ty, but is instead with someone that Jordan has known all her life.
The Bombshell Effect
Sorensen's novel puts the fantasy in fantasy football. When Allie Sutton's dad dies, he leaves her in control of the football team he owned. But one player isn't happy about it. Luke Pierson is afraid that Allie doesn't know what she's doing, which could put the team in jeopardy of losing the Super Bowl.
Luke will soon find that he was wrong to underestimate Allie, especially when she's in charge of his future. Their arguments and subsequent romance prove the age-old adage that there truly is a thin line between love and hate.
I Dare You
Truth or dare takes gets an adult makeover in I Dare You. When the most sought-after football player in the country, Maverick Monroe, dares Delaney Shaw to spend a night with him, the opportunity seems too good to pass up. But when the news of their secret tryst gets out, Delaney wonders if her vow to stay away from athletes is about to be broken.
Nerdy Delaney and suave Maverick are a true case of opposites attract, and like their romance, this steamy read is irresistible. Delaney's refusal to get caught up in the idea of dating an athlete is refreshing for a football romance, proving that the pair is really an excellent match.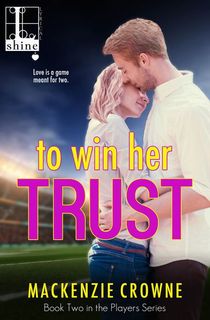 To Win Her Trust
Ever since a devastating event in her childhood, New York artist CC Calhoun has suffered from panic attacks. To avoid them, she's created a safe, controlled existence for herself inside her apartment with her beloved Rottweiler. When she does dare an excursion on the streets in Manhattan, she feels herself starting to be gripped by anxiety. But a strange chance of fate throws her in the path of super-famous football star Kevin Tucker, aka Tuck. Her time with Tuck instantly calms CC — but, given the athlete's playboy reputation, she assumes theirs is a one-time thing.
Tuck is well aware of his reputation as a scoundrel. But he's never felt an instant connection with someone before like he did with CC. After their second date, he knows his feelings for the shy, creative CC are real. Before she can truly open herself up to love though, CC needs to know Tuck won't run...even when he learns the darkest truths from her childhood.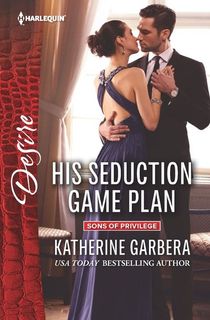 His Seduction Game Plan
Ten years ago, pro football player Hunter Caruthers was falsely accused of murder. He suspects his coach was involved with framing him—and to get the proof he needs, he plans to seduce his coach's daughter, Ferrin Gainer.
However, Hunter's plan quickly unravels as he gets to know Ferrin and falls for her. And she's falling for him too–but how will she react when she finds out that she was just part of his game plan?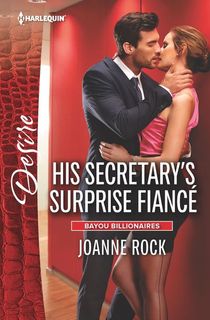 His Secretary's Surprise Fiance
Adelaide grew up with Dempsey Reynaud, and she's worked for the billionaire football coach for years. She's ready to resign, but to keep her from resigning, he persuades her to pose as his fiance.
Adelaide doesn't expect this fake relationship to go anywhere, but surprise surprise, she soon finds herself falling for Dempsey. Can she have it all–or will she fumble the play?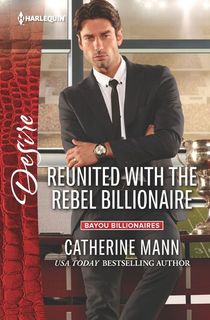 Reunited with the Rebel Billionaire
Henri Reynaud is a billionaire football star, and he's not about the let his career go down the drain, even if the only way forward is to make up with his estranged wife. Besides, he knows that winning Fiona back is inevitable—she belongs with him, and in his bed.
However, Fiona doesn't know how to trust her husband anymore. Can she put aside her jealousy and let herself fall for him all over again?
Smart Tass
The witty titles in this series should be reasons enough to read the books. In the first novel in the OHellNo Series, high school enemies meet again in college and take their friendship to the next level. Tass's book smarts don't translate to romance, which is why football recruit Hunter Johnson found her to be an easy target for his mean jokes in high school. As they navigate through college life, Tass wants to get even.
Smart Tass is filled with laugh-out-loud comedic moments, but the romance is still on point. The love-hate relationship between Tass and Hunter is a romance novel staple, but it's still fresh as the characters have to depend on one another as they adapt to the college difficulties.
Game for Marriage
Starving artist Sheridan Harper's finances are at an all-time low when a pro football player's publicist makes her a proposition: marry quarterback Jared Quinn so the tabloids can leave him alone. His reputation as a ladies' man has landed him in hot water—and in the presses—making his coach wonder if he is too unfocused to remain on the team. Sheridan's public displays of goodwill, like working charity functions and volunteering, are just what Jared needs to get back on his team's good side.
Even though their relationship is supposed to be a sham, Jared and Sheridan cannot deny their mutual connection, but the contracts they signed can. For readers looking for a light sports romance novel, Game for Marriage will be a perfect fit.
Playing to Win
The first book in the steamy Play-By-Play series, Playing to Win follows Cole Riley, a football hotshot whose talent on the field has always let him get away with bad behavior off the field. But after some particularly naughty antics, Cole reluctantly agrees to an image makeover. From now on, he has to do what Type-A PR consultant Savannah Brooks tells him.
Savannah isn't convinced she'll be able to reform football's #1 bachelor — particularly because, against her best judgment, she finds herself drawn to the blue-eyed bad boy. She lets Cole know there are some boundaries he won't be able to cross with her. But Cole is used to winning, and when it comes to mischievous alpha males, Savannah has some blind sides of her own.
Playing for Keeps
A journalist whose last assignment took her to combat zones in Iraq, Samantha Jameson is looking forward to a change of scenery for her newest task: reporting on a pro football team. Her college crush, Ryan Terell, is on the team, which makes it a lot harder for her to stay focused.
But when Samantha discovers that some of Ryan's teammates have been taking steroids, she's forced to report on the incident, breaking their trust. With a seemingly irrevocable broken relationship, a scary injury might be the only thing that can bring them back together. In Playing for Keeps, escalating tensions and conflicts are juxtaposed with the lighthearted banter between Ryan and Samantha.
Fraternize
Football romance and second-chance romance are effortlessly united in Fraternize, the first in the Players Game series. Plus-size cheerleader Emerson makes the squad for her favorite pro football team, but there's only one problem: the guy she loved back in high school plays football there. The pair left on bad terms, and sharing a field reignites forgotten feelings. A love triangle also stands in the way of bringing the possibly meant-to-be couple back together.
The twist ending makes Fraternize different from other football romances and will make you want to jump right into the sequel—Infraction. Everything is not as it seems for Emerson and her football player crush, showing that sometimes high school romances should really just remain in high school.
Featured photo: Riley McCullough / Unsplash