We all love a classic story of meeting that special someone, but what happens when they're also kind of a big deal? What do you do when your new love is a major star?
The perils and pitfalls of dating a celebrity have made for more than a few romance favorites. Whether it's movie stars, sporting heroes, or even political wunderkinds, here are nine celeb romance books to add some glitz to your life.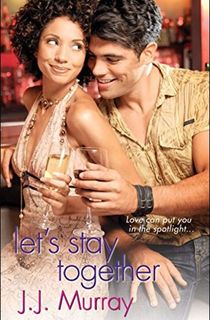 Let's Stay Together
Lauren Short dumped her cheating mega-star fiancé after the most awkward parts of their private life became the stuff of a viral media moment. But that was nothing compared to her trying to restart her acting career as a thirty-something woman in Hollywood, a business where you're declared over the hill by 25. She needs someone to help keep her off the edge, someone who isn't mired in the seediness or egotistical madness of the entertainment world.
Fortunately, her online pen-pal is there to guide her. Patrick Esposito is a Brooklyn handyman whose life is a million miles away from the glamor of Lauren's. But she's so perfect and down-to-earth that he's ready to be one half of a brand-new celebrity couple. Yet there's trouble neither of them could have foreseen on the horizon.
Related: 8 Ardent Romance Books for Scorpios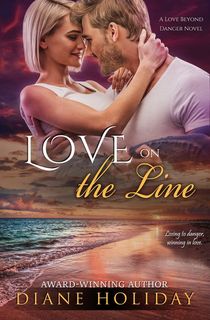 Love on the Line
Anne Cooper feels as though the best years of her life are slipping through her fingers. Her check list of things to do, including find her dream husband, remains depressingly incomplete. She's got no time for time wasters or players, even ones as charming as superstar football player Wyatt Pearson.
He's a man used to having the world fall at his feet, so seeing a smart, beautiful, and driven woman choose to grade papers over fangirling him can't help but pique his interest. For a chance with Anne, he has to up his game and approach from the heart, which is hard enough without half the world watching.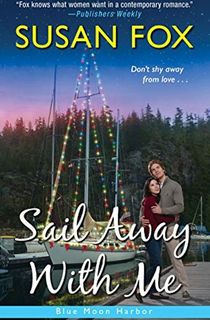 Sail Away With Me
Bookseller Iris Yakimura grew up on Destiny Island, a peaceful and picturesque place that's ideal for introverts such as herself. Smothered by her shyness, she spends her days reading romances and avoiding any signs of trouble. So, of course, she ends up stumbling into Julian Blake.
A beloved musician with a bad boy image, Julian spent his teenage years on Destiny Island, before fleeing an abusive mentor and striking it out on his own. He has avoided the island since then, but now his injured father needs him, and saving him from his solace is the irresistible Iris. When he feels compelled to expose his abuser, will Iris find the courage to stand by his side in the spotlight that will ensue?
The Actor and the Housewife
Mormon housewife Becky Jack is seven months pregnant with her fourth child and leading your standard run-of-the-mill life in Salt Lake City. The last thing she expects is to meet Felix Callahan, movie star heartthrob, the dapper British star of all her favorite rom-coms, and the number one celebrity on her hall pass list.
He's charming, hilarious, and really into Becky, and soon they become the most unlikely of best friends. Everyone, from her friends to the press, think something else is going on. But it's all platonic, right?
The Wall of Winnipeg and Me
Vanessa Mazur is a tough woman but even she knew when to quit. Being the assistant to Aiden Graves, the top defensive end in the National Football Organization, was a full-time mental and emotional commitment she couldn't deal with anymore.
So, she packed up her things and vowed to put her strange time with the man known to the public as the Wall of Winnipeg behind her. But two years later, Aiden is knocking on her door and asking for her help. She should say no, so why isn't she?
Hollywood Dirt
Cole Masten was once the embodiment of Hollywood's ideal man, the perfect husband in the seemingly ideal marriage. Until his megastar wife left him and he reverted to his bad boy bachelor ways and began partying through Los Angeles every night until the sun rises.
Now, he's rolling into a small Georgian town for his new blockbuster movie, and that's where he meets Summer Jenkins. She's the epitome of a nice country gal, and she knows from the moment his jet flies into town that Cole Masten is bad news. But then again, aren't bad boys the most fun?
Off the Record
Brady Maxwell has it all: devastating good looks, an oversized ambition, and the ideal pedigree for a public life. It almost seems like a waste for him to put it all into politics. On her first big reporting assignment for her North Carolina college newspaper, Liz Dougherty finds herself unexpectedly butting heads with the budding state senator.
When Liz's hard-hitting question catches Brady off-guard, she finds her journalistic career on the up, but it's the attention of Brady that's proving to be much more intriguing. A secret romance could spell trouble for both of their future plans if they don't keep things out of the spotlight. It's a tough call when one of you is a politician and the other one is supposed to be keeping you honest.
Reverb
Twisted Wishes bass player Mish Sullivan is a rock goddess, the ultimate sex symbol beloved by fans of all genders. When she's performing on the stage, nothing can stop her, but she's far more vulnerable off it. A stalker is on her trail and an attack has left her hospitalized and afraid.
For her own safety, the band hires a bodyguard, even though Mish claims she doesn't need one. David Altet, the ex-army martial arts expert hired to stick to her like glue, believes differently. He's used to facing insurmountable barriers as a trans man who survived the military, but Mish is a very different challenge. As her stalker increases his reign of terror, David must put aside his growing passion for Mish to keep her alive.
Related: 10 Romance Books Featuring Trans and Nonbinary Characters
If This Gets Out
Ruben Montez and Zach Knight are two members of the boy-band Saturday, one of the biggest acts in the country. They're heartthrobs to a generation of teen girls, perfectly polished by their controlling management to be the embodiment of an adolescent fantasy. It's beginning to wear them down, especially Ruben, who is feeling crushed by the higher-ups' demands. They want him to stay in the closet. To be openly gay, they say, would spoil the illusion for their fans and kill the band.
On a whirlwind tour through Europe, Ruben comes to rely more and more on Zach, and their friendship evolves into something more. But is the world ready for them, and can they withstand the unbearable pressure of their bosses, their fans, their families, and their own fears?