They say there's a very fine line between love and hate, and the romance genre has always had a lot of fun blurring that space into oblivion. There are few things spicier than two people who think they dislike one another, only to realize that the passion between them is far more fun than mere distaste. We've got eight hate to love romance novels to recommend for those who want that snarky banter to end in a happy-ever-after!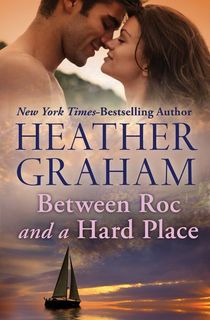 Between Roc and a Hard Place
Salvage diver Roc Trellyn has just hauled up the biggest catch of his career. Is it a mermaid? Or buried treasure? Nope, it's his ex-wife Melinda, who he hasn't seen for over three years. They're technically still married, though, which Melinda forgot about.
Now she's his prisoner (sort-of) on the ship the Crystal Lee as he hunts for the greatest prize of his career: a legendary Spanish ship that went down somewhere between the Florida Keys and the Bahamas. The two of them just need to stay apart as much as they can. But that's not easy when you're stuck together on a boat and the sparks are still fiercely flying.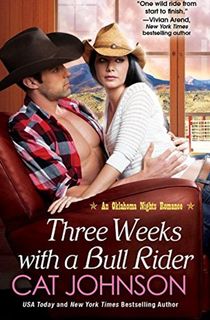 Three Weeks With A Bull Rider
Cowboy Jace Mills has suffered fewer injuries from bucking bulls than he has from his ex-girlfriend. Following his best friend Tucker's advice, Jace is finally ready to move on and find a new life for himself, even if his ex won't let go.
Tara Jenkins is used to fixing broken bones as a sports doctor but she's never been able to mend her own shattered heart. So when her brother Tucker suggests using her skills on the rodeo, it gives her the perfect opportunity to ride off into the sunset.
Sadly, Tucker didn't inform her that Jace would be there, the man she's hated for over a decade. They're frenemies, sort-of, with an impossible to ignore chemistry that they both refuse to acknowledge. They can keep it together for a few weeks, right?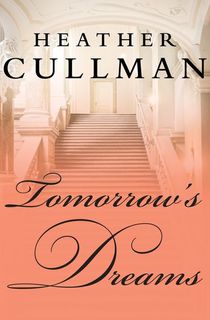 Tomorrow's Dreams
Self-made millionaire Seth Tyler has the world at his feet. He's rich, powerful, and about the marry the woman he loves. But then he discovers a terrible family secret that will destroy him and his future.
The beautiful opera singer Penelope Parrish was once the toast of 19th century New York City, but her illicit affair led to a pregnancy, forcing her to start afresh in a new state. Now, she lives in the Colorado Territory under the name Lorelei Leroux, where she supports herself and her toddler son by performing in dance halls.
She's shocked to discover that her new employer is Seth, the man whom she vowed to hate forever after he abandoned her. But the two of them, changed so drastically from their previous lives, cannot help but find that the spark is still between them. They'll need to stick together, even as Seth hopes to get revenge on the one who cost him his old life.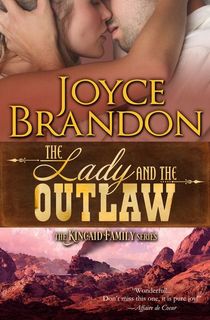 The Lady and the Outlaw
Ward Cantrell is one of the most infamous outlaws in the savage and lawless Arizona territories. He's handsome, single-minded, and hell-bent on getting exactly what he wants. That includes Leslie Powers, an ever-so-proper Boston lady who has ignited his rawest passions.
He kidnaps her, determined to make her his, regardless of how she feels about the situation. Leslie is infuriated by this man and yet his kiss enthralls her, and soon she can't help but want more from Ward Cantrell.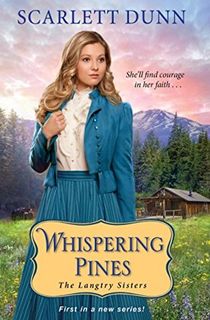 Whispering Pines
As a young girl, Rose Langtry kept her gruff but very handsome neighbor Morgan LeMasters at arm's length. Returning home after five years away, she's shocked to discover that Morgan is ready to hang her brother for rustling and theft.
A resulting skirmish leaves her injured, and a guilt-stricken Morgan offers to take care of her. Soon, he proposes a marriage of convenience to help her keep the family farm afloat. Morgan hardly dares admit his feelings for Rose, especially as he remains consumed by his mission to stop the infamous Langtry gang from destroying all that he holds dear.
Dating Dr. Dil
Kareena Mann dreams of having a love story like her parents', but she hasn't had much luck on the dating scene. She prefers working on her cars rather than browsing apps for Mr. Right. When her father announces his plans to sell her beloved mother's house, she makes a deal with him: he'll gift her the house if she can get engaged in four months.
Dr. Prem Verna also made a deal with his family. He needs money for his new community health center and his meddling aunties have offered a solution. But first, he needs to convince Kareena that they're the perfect match. That's no mean feat given that their first meeting on his TV show was an argument that went viral. They seem to be in conflict on everything, so maybe love can be their uniting force.
The Duke Goes Down
Peregrine Butler's privileged world is rocked to its very core when it is revealed that he is an illegitimate child, meaning he cannot inherit the dukedom from his father. Facing ruin, he must find an heiress to become his wife who can help to restore his good name and ensure he is comfortable for the rest of his life.
But then there's Imogen Bates, the virtuous and beautiful daughter of the local vicar who has been writing his sermons in secret. She sees right through Perry's seductive façade and wants to keep him away from the innocent young bachelorettes of her beloved Shropshire. Sure, they were childhood nemeses and there's always been something more between them, but neither is ready to relinquish their hatred in favor of something far more scandalous. Or are they?
The Worst Best Man
It's not exactly great for one's image as an elite wedding planner to be left at the altar but that's unfortunately what happened to Carolina Santos. She's moved on from that embarrassing blip and is now one of the top in her field. She's just landed an amazing opportunity that could change her life, but there's a hitch: she has to collaborate with her ex-fiancé's best man, whom she deeply hates.
Max Hartley never liked his brother's girlfriend and he's been Lina's biggest enemy since he encouraged him to dump her. Working together could lead to disaster—if they don't kill each other first. What neither expected was for their mutual animosity to evolve into something far saucier.