From twisted contemporary romance to spine-tingling, steamy suspense, to deliciously edgy paranormal tales, this reading list is not for the faint of heart. Each of these dark romance books will satiate your appetite for love stories that are wicked, complex, and packed with emotion. Dive into one of these dark romance books now—if you dare.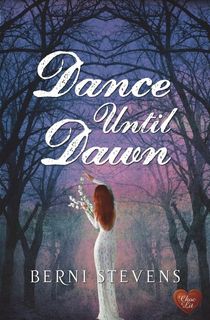 Dance Until Dawn
After becoming a vampire to save her life, Ellie is taken under the protection of centuries-old London vamp William James Austen. (We can only hope he's related to Jane Austen somehow.)
Will has long loved Ellie, but the new vamp isn't taking her transition very well—paranormal romance readers should expect a dark, winding road to love in this steamy series.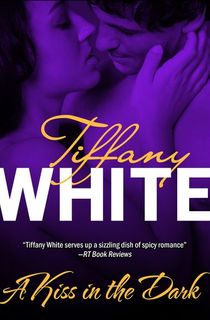 A Kiss in the Dark
Brittany has long had a crush on wealthy Ethan, but it's not until he's temporarily blinded and puts out an ad for someone to read to him that she gets up close and personal—real personal.
Brittany, a book editor, winds up reading Ethan erotic stories, which charges the sexual tension between them. But will the passion they share last after Ethan's sight is restored and he no longer needs his sweet storyteller?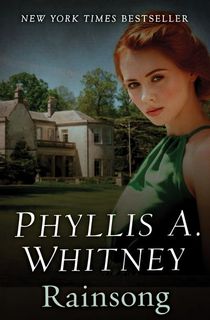 Rainsong
In this New York Times bestseller, Hollis Temple used to love her husband's music. She and Ricky Sands weren't just married, but they were also business partners: She wrote the music, and he performed. After Ricky's death by suicide, however, Hollis can't bear to hear the haunting strings of Ricky's guitar, which seem to follow her to a secluded country home on Long Island's North Shore.
Is someone playing a trick on her? Why would anyone want to do that? To find the answers, Hollis must dive into some of her husband's secrets that might have been better left buried.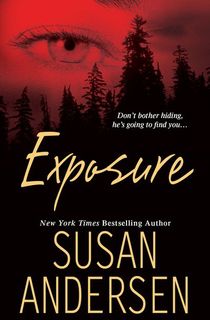 Exposure
Dark romance gets deadly in this romantic suspense novel by New York Times bestselling author Susan Andersen. Emma takes her little girl away from their home in New Orleans and ends up in the town of Port Flannery, Washington.
There, she hopes to hide out, but danger comes knocking on her door. Luckily, so does protective Sheriff Elvis Donnelly, a tall, rugged cop with a tragic past of his own.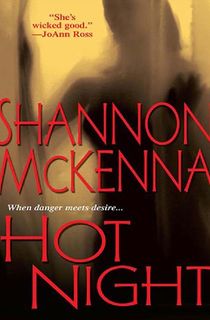 Hot Night
Hot Night is a dark romance that's both sizzling and suspenseful. After acquiring a Spanish gold exhibit at her museum, Abby discovers someone is after the treasure and will try to take it by any means necessary.
Realizing she's not safe, Abby's locksmith, Zan, appoints himself as her bodyguard. As danger grows, so does the irresistible chemistry between Abby and Zan. Deception, greed, murder, and white-hot passion combine to make this book an irresistible read.
Hush, Hush
A New York Times bestselling paranormal romance (and start of the series of the same name), Hush, Hush will make you believe in dark forces. And maybe smoking hot ones, too.
High schooler Nora is bored—until a strange boy named Patch gets her attention in bio class. Patch is a fallen angel, complete with charisma, mind powers and a lot of spiritual baggage…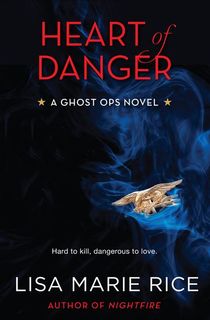 Heart of Danger
Heart of Danger kicks off the Ghost Ops series by Lisa Marie Rice, which follows a small unit of elite soldiers. Most of the Ghost Ops soldiers were massacred after being betrayed by their commanding officer, but three survive. Framed and disgraced, the three remaining soldiers disappear off the grid just before their court marshal.
Now, Dr. Catherine Young must find a man who's as good as dead. Even when she finds Tom "Mac" McEnroe, former Team Leader of the Ghost Ops, Catherine can't be sure she can trust him … or trust herself in his presence. Because in this paranormal romance, Catherine has the ability to see into others' hearts, and every time she looks at Mac's it's like staring at danger itself.
Unloved
Cassidy Porter is falling in love with Brynn Cadogan. It's not a simple love story—Cassidy's father brutally murdered a slew of girls in the past, and he doesn't want to bring someone into the darkness that surrounds him. But love finds a way in this incredible story of heartbreak and triumph.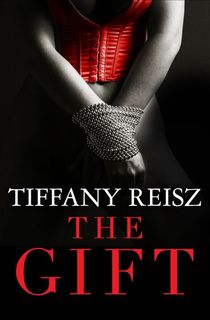 The Gift
Looking for something you can finish in one sitting? Try this quick story by Tiffany Reisz. At 56 pages, there's no time for fluff in this one, which tells the story of trained submissive Eleanor. Eleanor thinks spending time with reclusive widower Daniel could be therapeutic for him, but she's determined to keep her guard up.
Daniel, however, is a Dom who has other ideas in mind …
The Pawn
Skye Warren's gritty Endgame trilogy begins with The Pawn. Avery's world comes crashing down and she's forced to sell her virginity to survive. And Gabriel, the man she sold it to, is the same person who destroyed her father…and he might just be using Avery to get even more revenge. Torn between love and hate, survival and need, Avery and Gabriel play a dangerous game in this wicked novel.
Crown of Lies
Pepper Winters has given us many excellent dark romance books, from her to , the addicting first novel in her Monsters in the Dark series. But we especially love this enthralling duet.
Several years ago, Elle was saved by a mysterious man she can't forget. Now she's expected to marry Penn Everett, the powerful man who demands her hand. There's something familiar about Penn. If only he wasn't cloaked in so many lies …
Tormentor Mine
A Russian assassin, Peter's faced unspeakable tragedy, and now he's out for revenge. On his list is Sara, who's done nothing wrong but is linked to the wrong people. Peter takes her in for questioning, scaring her senseless … but captivating her all the same. And even after he's taken what he needs, Peter can't seem to let her go.
Fans of twisted dark romances will devour this edgy read with its sexy, shocking plotline. It's just the first in the Tormentor series, which currently contains three books.
Secret Sins
Another New York Times bestselling author, C.D. Reiss is well-known to fans of . This first book in the Sins Duet centers on Margie, a girl in 1980s California who falls for two rockers, Strat and Indy. What follows is a story of the wild passion between them, before Margie settles down to become a lawyer.
But the past is not done with her yet, and when Indy walks back into her life—reminding her just what she's been missing—things get more complicated than ever.
Pushing the Limits
In this RITA Award-nominated , Echo has an awful encounter one night that changes her life forever. It's not until she befriends bad boy Noah that she starts to feel understood—and ready to open her heart again.
If you like complex, heartfelt love stories, you'll be drawn to this book, which bestselling author Gena Showalter called "an edgy romance that pulls you in and never lets go."
Keep Reading: 8 Phantom of the Opera-Inspired Romance Novels
This post is sponsored by Open Road Media. Thank you for supporting our partners, who make it possible for A Love So True to continue publishing the swoon-worthy stories you love.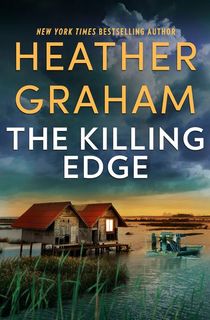 The Killing Edge
Chasing down a serial killer doesn't give the most romantic vibes, but the thrill of Heather Graham's The Killing Edge is undeniable. The case is personal for Chloe Marin, a psychologist consulting with the cops. Unfortunately, the police department dismisses her concerns. Her only ally on the case is British policeman-turned-private investigator Luke Cane.
Luke and Chloe don't really trust each other, but sparks start flying anyway as they try to bring these killers to justice.