Fresh out of a relationship? It may be time for some bibliotherapy. Books have helped us through the milestones of growing up and finding ourselves, but we've discovered that they're also excellent antidotes to heartbreak.
Whether you're looking for tales of moving on or getting even—or you simply need a big, restorative laugh—the novels below are all excellent books to read after a breakup. They pair unbelievably well with ice cream, too.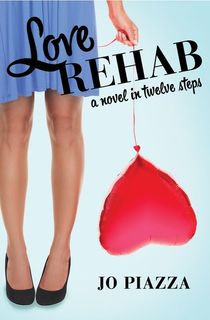 Love Rehab
After she's dumped for another woman, Sophie becomes desperate and depressed. Something clicks when her best friend Annie is forced to go to an Alcoholics Anonymous meeting after drinking and driving. Suddenly Sophie becomes inventive: What if she opened a rehab center for other women recovering from romantic disasters?
Just like that—Sophie's sense of purpose is reborn. Sophie opens up her home to the obsessed and lovesick, in order to come together in their addiction of love. Different women live end up living together in Sophie's house and end up helping one another to heal and stay strong.
Funny, sweet, and with a premise reminiscent of The First Wives Club, this debut novel is perfect for when you need a bit of post-breakup rehabilitation. In the amusing words of New York Times-bestselling author Paula Froelich: "If you've ever had your heart broken and then cut your own bangs, read this book."
Related: 19 Movies to Watch After a Breakup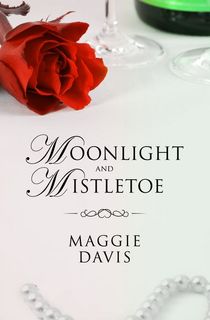 Moonlight and Mistletoe
Heartbreak hits over the holidays as Buck, a Georgia cop, struggles to forget his ex. It can't be easy suffering from the holiday blues alone and it is hard to believe in Christmas miracles when everything seems to be going wrong but that is exactly what arrives at Buck's door.
A young and beautiful woman—Scarlet O'Hara Scraggs—shows up on his doorstep with her sister and a secret, it seems he might finally get into the spirit of the season…I
f you're craving a sweet, feel-good romance to nurse your own romantic blues, Moonlight and Mistletoe is the mood booster you're looking for—complete with a wonderful central couple and even a few adorable pets.
Love, Etc.
A much-acclaimed novel, Love, Etc., is "a quirky winner" that explores life after romantic loss (Kirkus Reviews).
The book shifts between the narratives of the real-life Jessica, a divorced writer, and the fictional heroine she's created (whose experience largely mirrors her own). Isabel—the protagonist in Jessica's book—is married but on the verge of a terrible divorce.
Both author and creation depend on one another to deal with the unpredictable shifts in romance: from love, hate, despair, to recovery. The structure of this novel truly makes this story unforgettable—told through diary entries, letters, and notes.
Together, they form a fascinating story about heartbreak, love, and how even the most painful wounds can heal with time. You just might end up becoming a completely new person after reading this one!
RELATED: 15 Second-Chance Romance Books That Will Make You Believe in Love at First Sight
Getting Rid of Bradley
From the master of the rom-com comes a novel that'll keep you laughing as its main heroine, Lucy, tries to cope with leaving her cheating husband, Bradley. Lucy's life becomes even more chaotic when her soon-to-be ex is a no-show at divorce court, and on top of that police are trying to find him for embezzlement.
When Officer Zack Warren overhears Lucy talking about the man he is trying to find, he figures that she can lead him right to Bradley. When Lucy suddenly becomes the target of an attempted murder Officer Zack is more than willing to protect her—even if it means working overtime, late into the night...
Jennifer Crusie has a fantastic ability to write romances that are as sexy as they are funny, and this RITA Award winner is a fan favorite.
RELATED: 17 Funny Romance Books That Will Melt Your Heart While Making You Laugh
His Perfect Partner
His Perfect Partner is the first installment of the Matched to Perfection series centered on three Latina sisters. Here, Oliveras pairs divorced single dad Tomas with Yazmine, his daughter's dance teacher. With a terrible divorce, Tomas is focused on his career and his daughter so with no time or space there is no romantic possibility...or so he thinks.
Where Cupid is concerned if there is a will, there is a way! It doesn't take long until their attraction for one another becomes irresistible. Though they're hesitant to open up their hearts, they can't deny that their chemistry has them wanting a closed and private room for two.
But Yaz is determined to focus on herself and her career; Yaz must fulfill the dreams her father never could. Can they overcome their fears, surrender to their feelings, and tango into love?
Bridget Jones's Diary
Hey, it's contemporary classic for a reason! Helen Fielding's genre-defining rom-com not only inspired sequels and a trilogy of films (some of which you can stream right now on Amazon Prime)—it's also a fabulous story of a quirky, flawed heroine who finally gets her happy ending.
Of course, the road to her HEA is filled with hilarious misadventures, including but not limited to a crash-and-burn affair with her boss. You'll laugh and cheer for Bridget as she dusts off her knickers and takes on the world—from her weight insecurities and nicotine addiction to smug marrieds and the uptight lawyer Mark Darcy (played by Colin Firth in the films, because there is a God).
You will find yourself laughing out loud as you follow Bridget in her quest for self-improvement. This book is the perfect outlet for those dealing with singledom while trying to stay optimistic in a chaotic world. If Bridget can do it then so can you!
And One Last Thing...
Lacey Terwilliger is both shocked and humiliated when she discovers her husband, Mike, is cheating on her—with his receptionist no less. High on range, Lacey decides to send a scorching newsletter in which she offers a few nasty adjectives. Unfortunately, Lacey is unable to enjoy her vengeance because the detailed mass email to Mike's family, friends, and clients blows up in her face. Everyone in her small Kentucky town sides with her husband and finds herself as the defendant in Mike's defamation lawsuit.
Lacey retreats to her family's lakeside cabin to escape catastrophe that is her life. Unfortunately, it seems like her new next-door neighbor, Monroe, isn't so keen on having her chatty self so close by. Or is he?
This Molly Harper rebound romance is fun, charming, and "a novel that should be on the summer reading list of every woman who has been wronged" (Booklist). This is about Lacey and her self discovery as she lets go of her anger and bitterness and moves on with her life... with a hunky man by her side!
RELATED: 14 Great Contemporary Romance Novels
Grumpy Fake Boyfriend
Will is a science fiction writer who likes to keep to himself. An introvert at heart, Will is not a fan of social gatherings—even his family can be too much for him. Easy to assume he prefers a quiet night in than the party scene.
But when he grants a favor to his friend, he finds himself playing boyfriend to his friend's little sister, Naomi. Can't be too bad, right? Wrong! Turns out Will needs to play pretend boyfriend for Canada Day weekend at a fancy beach cottage. Naomi has always had a crush on her brother's best friend and in desperation to not show up alone to a friend's gathering she asks her brother's friend for help.
As the pair plays out their charade over a weekend getaway with Naomi's ex, they start to realize they'd like to turn their fake relationship into a real one… We highly recommend this one! It has everything you could ask for: fun romantic comedy, best friend's sibling trope, a hilarious fake relationship, and a sexy weekend getaway.
The Breakup Doctor
The start of a fun series of the same name, The Breakup Doctor introduces us to Brook Ogden, a "matchmaker-in-reverse" who counsels the broken-hearted and helps pick up the pieces after things fall apart.
Suddenly her therapy practice crumples but she lands quickly on her week and becomes a columnist writer: a weekly advice to the lovelorn. However, good things can't last forever...Brooks becomes a dumpee and she breaks all her own rules—including the one that prohibits rebounding with bad boy bartenders. Liz Tuccillo, a story editor for HBO's Sex and the City, called this read "a heartwarming and funny story about friendship, romance, and the heart-wrenching reality of breakups."
It is a delightful read with plenty of humor—thanks to witty Brook—while also teaching valuable lessons about love.
When Katie Met Cassidy
Katie has achieved so much in her 28 years: from highly successful lawyer to an engagement to a charming art curator, Katie is living her New York dream—far from her Kentucky upbringing. It is safe to say that Katie is completely surprised when Paul Michael ends the engagement.
When her perfect life is flipped upside down, Katie accepts to go out for drinks with Cassidy, a woman who's her opposite in so many ways. The two form a friendship that quickly morphs into something else, leaving Katie questioning what she thought she knew. Despite their differences, the two are drawn to one another, and they share an attraction that leaves Katie wondering if she's denied an important part of herself all along…
Sexy and as fluffy as cotton candy, we can't wait for the inevitable movie adaptation.
Divorced, Desperate, and Delicious
Burned by her ex, Lacy Maguire would rather stay home with her animals than consider dating. Seems like the universe has something different in mind when Lacy's dog discovers an injured man in her backyard. Lacy quickly learns that the hot on-the-run detective barely escaped a bad guy and is now being framed as the bad guy.
Chase—the detective—begs Lacy to help him out and take him in. Reluctantly, Lacy accepts and eventually realizes that he is telling the truth. As the spend many days and hours confined together, it seems that Lacy's vow of chastity will be thrown out the window.
A hint of danger, a hot cop, and plenty of humor makes this book the ideal curl-up read for when you're a little down in the dumps. It's both hilarious and sexy so you're getting a double whammy!
RELATED: 16 Sexy Mystery Romance Books to Keep You Up All Night
Good in Bed
Good in Bed is one of Jennifer Weiner's most popular books—and it's easy to see why. It stars relatable reporter Cannie Shapiro, whose life takes an unexpected turn when she reads her ex-boyfriend's column about dating a plus-sized woman.
Embarrassed and ashamed, Cannie embarks on a year of transformation as she tries to figure out who she is—beyond the number on the scale. Cannie goes on a search to find love but not the typical partner for life love. No, Cannie wants to find love from other: her family, friends, pets, and society.
Most importantly Cannie learns to love herself and fully embrace herself. If you're getting over dating a jerk and deal with your own body image issues, this is the one for you.
This post is sponsored by Open Road Media. Thank you for supporting our partners, who make it possible for A Love So True to continue publishing the history stories you love.
Featured still from "Bridget Jones's Diary" via Miramax Films