In books, female characters who are comfortable and confident in their sexuality are often shamed, just like their real-life counterparts. The following sex positive books, ranging from the 19th century classics to recent releases, smash taboos and stigmas associated with female sexuality. Their awesome, sex-positive heroines have healthy attitudes towards sex, romance, and gender that go hand-in-hand with their search for a meaningful, creative, and independent life.
Chris Kraus from I Love Dick 
Fans of the Amazon series shouldn't neglect its source material, Chris Kraus' incredible novel/memoir/manifesto, published in 1997. In it, a filmmaker and writer named Chris Kraus becomes obsessed with a literary theorist named Dick, despite the fact that she's married. Her husband encourages her to write to Dick, and along the way Chris' obsession turns into a spiritual journey of sorts.
Her "relationship" with Dick, who through his lack of response stands in as a blank slate, reveals Chris' feelings about her work and sex, how women's work is treated by men, artistic work created by women, and much more.
Sheila from How Should a Person Be?
Like Chris Kraus' I Love Dick, Sheila Heti's auto-fiction novel How Should a Person Be? also features a protagonist named Sheila who explores how a person—a woman, an artist—should be, through a series of challenges and discussions with her artist friends.
And though the book contains at its heart a fascinating and often overlooked portrait of female friendship (and competition), there's also an emphasis on sex lives and sexual obsession, including an intense sequence on crushes and blow jobs that is totally refreshing in its honesty and vulnerability.
RELATED: 12 Books to Read After a Breakup
Faye from Outline and Transit 
People of every stripe would benefit from reading Rachel Cusk, whose novels feature female characters with believable, relatable personalities. It could also be argued that her nonfiction memoirs are even more devastatingly honest—one, Aftermath, on the end of her marriage and the other, A Life's Work, on becoming a mother.
For Cusk sex is obviously part of the equation and it's presented with a great degree of stoicism in her latest two novels, Outline and Transit, which are part of a planned trilogy. Faye, the stand-in for Cusk, acts as a cipher of sorts for other people's stories, but she's not afraid to present sex and relationships how they actually appear in women's lives: complicated, fraught, and sometimes, totally useless.
Though Ifemelu is by most people's estimation a great success in her new life in America, she still feels like she has "cement in her soul," thanks to the racism she's experienced as a Nigerian immigrant.
In this 2013 novel from MacArthur Genius Grant recipient Chimamanda Ngozi Adichie, Ifemelu's experiences surrounding sex bring back memories of her first love she left back in Nigeria: Obinze, who has landed in London. Americanah is a beautifully written, compelling story of a woman coming to terms with her sexuality and racial identity.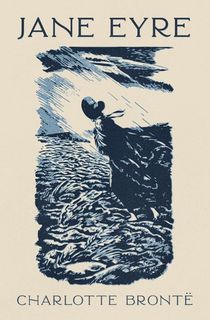 Jane Eyre
Jane Eyre doesn't directly discuss human sexuality, but we bet it would if Brontë were to re-write it today. After weathering an abusive childhood and being victimized by nearly everyone around her, Jane has the bravery to enter into a romantic attachment with Rochester.
But when she discovers she has been deceived by him, she leaves him rather than compromising her own values. Jane Eyre is the original sex-positive heroine because despite being "poor, obscure, plain and little" she above all else knows her own value.
Hester Prynne from A Scarlet Letter 
Though Hester has been literally branded by her community as an adulteress, having conceived a child while her horrible husband was lost at sea, she bears the scarlet "A" for adultery with an impressive amount of stoicism and pride.
While Reverend Dimmesdale's guilt has scorched him to the core, sending him on a self-shame spiral that will eventually destroy him. But Hester takes responsibility for her actions, bears the judgment with aplomb, and moves on with her life, even earning a living as a seamstress to provide for her young daughter, Pearl.
Isadora from Fear of Flying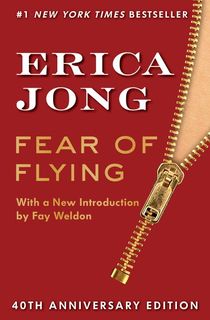 Fear of Flying
When Erica Jong's novel appeared in 1973, people were shocked by the book's frank discussion of female sexuality and what many interpreted as an encouragement of infidelity and promiscuity. While traveling to Vienna with her husband, Isadora entertains sexual fantasies about other men and decides to act on her impulses.
And though the act of infidelity and sexual obsession had by the 70s already been explored in the work of male authors like Philip Roth and John Updike, the outrage in response to Jong's novel only illuminated the deep-seeded double standards our culture has with regards to gender and sex.
Jacaranda from Sex and Rage
As is obvious from its title, Eve Babitz's Sex and Rage doesn't shy away from an honest portrayal of one woman's sexuality as she navigates young adulthood, first in her hometown of Los Angeles, and then in New York City.
Jacaranda may be involved with a married man, but her real troubles stem from a lack of purpose in life. Like any sex-positive heroine, Jacaranda is looking for fulfillment within herself to lead an expressive, creative life.
Sally from The Dud Avocado 
Sally is a young student who travels to Paris during the late 1950s. And though you might expect some kind of teachable moments a la Henry James' Daisy Miller or Françoise Sagan's Freud-fest Bonjour Tristesse, Sally is a well equipped heroine, with the winning combination of the bad judgment of youth and the little patience for bullshit that usually comes with age and experience.
Maggie Nelson from The Argonauts 
Though Maggie Nelson's The Argonauts is a memoir rather than fiction, one would be remiss not to include this brilliant work on any list of sex positive books. Nelson's memoir is disarmingly niche and has earned a steady cult following. In The Argonauts she invites the reader into an understanding of gender and sexuality through her own experience.
A large part of the book focuses on Nelson's relationship with the artist Harry Dodge, who is fluidly-gendered, and their journey to become parents. Nelson's ability to mix explicit details about her own sexuality right alongside a fairly academic discussion on gender makes her one of the most compelling writers working today.
The narrator from Written on the Body 
Its cool, blue-flame sexiness makes this novel by Jeanette Winterson required reading for just about anyone, but in particular those interested in gender and sexuality and the labels we apply to them. Winterson's narrator is nameless, and genderless, defined only by their obsession with a married woman. Beautifully written, this lyrical novel reminds the reader of the oversimplification that love is, after all, blind.
"Secretary" from Bad Behavior 
In this short story collection from Mary Gaitskill you'll find "Secretary," the source material for the 2002 film starring Maggie Gyllenhaal and James Spader. But just about every story in this collection, and in fact, most of Gaitskill's work as a whole, could be categorized as sex-positive. Only a fool would subscribe to the double standard that women can't harbor fetishes, obsessions, or even perversions when it comes to sex. And Gaitskill doesn't suffer fools.
In addition to this excellent collection, Gaitskill's 2005 novel Veronica is a compelling story about a friendship between two women in New York in the 1980s, and her most recent novel, The Mare, which explores the relationship between a girl and her horse, is an empowering portrait of young female sexuality.
Featured photo: Sasha Freemind / Unsplash