Jane Austen shaped the future of romantic fiction. 1817's Persuasion is one of Austen's most popular novels, and the last she wrote. It details the story of a young woman, Anne, and her rekindling with an old flame with whom she broke an engagement at the persuasive hand of her haughty family.
If this novel has you enraptured in a romantic stupor, here are 10 more books like Persuasion that feature Jane Austen's irresistible depiction of love.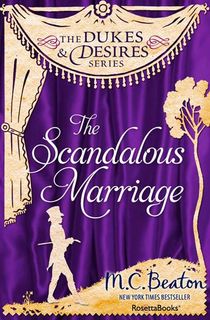 The Scandalous Marriage
Lucy Bliss has no aspirations to marry. Thankfully, Lucy's mother has her hands full with Lucy's charming younger sister, Belinda.
Belinda and their mother have designs on the Duke of Wardshire. Despite his deplorable reputation, they hope he and Lucy will be wed by the end of the season.
Lucy vows to protect her sister's honor. But doing so might make Lucy herself a victim of the rake's disreputable exploits.
Again the Magic
Lady Aline Marsden falls for John McKenna, although their social stations aren't equal. The taboo nature of their romance makes it all the more delicious, but when their tryst is revealed, McKenna disappears.
Now, Aline's scandalous ex has returned. He bears a grudge against Aline for his past hurts, but this anger can't hide the passion that's still between them.
By the Book
In Jasmine Guillory's By the Book, the Beauty and the Beast fairy tale gets a modern lit retelling.
The overwhelmingly-white world of publishing hasn't been what Izzy expected. So when she has the chance to work with one of her company's star authors, she jumps at the chance to say 'bonjour' to the opportunity.
Izzy just has to stay with the reclusive author and motivate him. But she soon realizes Beau Towers is more complex than her employer had her believe—and that her interest in his success may be more than just professional.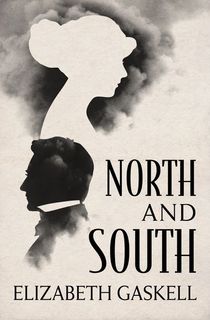 North and South
When young Margaret Hale is forced to move with her family to the industrial town of Milton, she's alarmed by the poverty and abuse on display in the local factories. But Margaret's passion for justice is complicated by her growing feelings for mill owner John Thornton, whom she despises and is drawn to simultaneously.
RELATED: Satisfying Enemies to Lovers Books
Recipe for Persuasion
Ashna Raje has a delicious life—if you ignore her diner's money troubles, and Ashna's relationship (or lack thereof) with her mother. But the new reality show Cooking With the Stars is going to change all that.
All Ashna has to do to gain reality TV glory is successfully teach soccer star Rico Silva how to cook. Yes, Rico is her ex-boyfriend. Yes, he broke her heart and her morale. But Ashna thinks she's found the recipe to success...as long as she doesn't let the heat rise too much.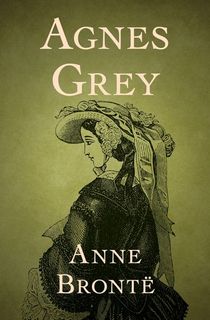 Agnes Grey
Richard Grey distances himself from family life and experiences a depressive episode as a result of losing the family savings on dubious investments. His youngest daughter, Agnes, submits an application to work as a governess for an affluent, elite English family because she feels dissatisfied and stuck.
Agnes arrives at the Bloomfield home with self-assurance and a sense of power, giddy at the idea that she has finally regained agency and independence over her own life. However, the cruel treatment she receives begins to rob Agnes of her faith in the future. Thankfully, a certain Mr. Weston may be able to restore that.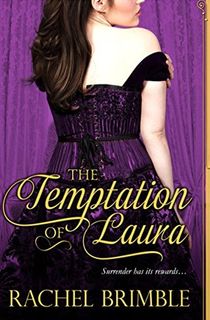 The Temptation of Laura
Laura is enthralled by the theater. But until she can become a stage star, she's making ends meet as a sex worker. When a violent man pursues her, Laura finds refuge in the glow of a stage's floodlights—and the attention of playwright Adam Lacey. Adam sees Laura as his muse. Will she be able to look past his own dark past, or will their romance go off-script?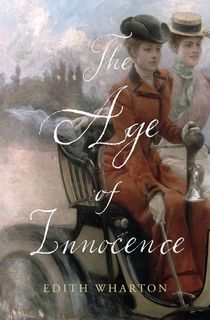 The Age of Innocence
This 1921 Pulitzer Prize-winner is set amid New York's opulent Golden Age. It's the eve of Newland Archer's marriage to May Welland, but chance has other plans.
Newland falls for the enigmatic Countess Ellen Olenska, and must choose between a life of scandal and pleasure, or respectability and tedium.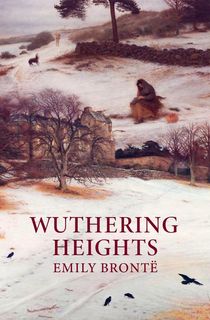 Wuthering Heights
An orphan from Liverpool is brought home by Mr. Earnshaw, the owner of Wuthering Heights and a Yorkshire farmer. The Earnshaw children, Hindley and Catherine, raise the boy, whom they have given the name Heathcliff.
Given that Heathcliff has taken Mr. Earnshaw's adoration away from Hindley, Hindley despises Heathcliff—but Catherine falls deeply in love with him. Unfortunately, as everyone who read this book in high school knows, while Heathcliff and Catherine are soulmates, their love story isn't a happy one.
Related: 10 Angsty Romance Novels That Will Instantly Hook You
This post is sponsored by Open Road Media. Thank you for supporting our partners, who make it possible for A Love So True to celebrate the romance stories you love.