The romance world is full of Beauty and the Beast re-imaginings, and it's not hard to see why. It's the perfect melting pot of romantic tropes: Opposites attract, a touch of magic, a troubled man who finds goodness in himself through the power of love, and, of course, a hell of a lot of fancy ballgowns.
For millennia, there have been various stories worldwide that capture this dynamic, from Greek myths to family-friendly animation. It's been around 280 years, however, since the publication of what literary experts widely consider to be the earliest iteration of Beauty and the Beast.
To celebrate, we've picked eight romance novels inspired by Beauty and the Beast, that most beloved of fairy-tales.
When Beauty Tamed the Beast
Eloisa James is one of the reliable favorites of historical romance. With her Fairy Tales series, she reimagined five classic stories as Georgian and Regency era romances, adding extra details and a heftier dose of happy-ever-afters (all without the red-hot shoes and cut-off toes.)
James' second book in the series brings together a sparky young beauty named Linnet, and a sardonic Welsh beast to whom she is betrothed after a disastrous previous courtship leaves her ruined.
Piers Yelverton, Earl of Marchant, lives in a drafty castle where he leads a sullenly reclusive life despite being a brilliant doctor (imagine Hugh Laurie's Dr. House, with a Welsh accent and a cravat.) The pair scrap and sling insults at one another at first, but once that initial bubble of hostilities is burst, their witty, funny, and very sexy relationship begins to blossom.
RELATED: 10 Delightfully Good Eloisa James Books That Bring Fantasies to Life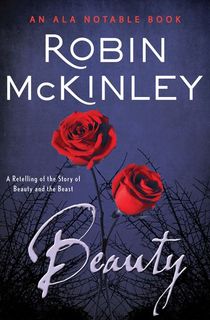 Beauty
Long before Disney, beloved fantasy author Robin McKinley re-imagined Beauty and the Beast for a new era. Simply titled Beauty, the novel has endured for over 40 years, and for good reason.
Lushly written, McKinley keeps many of the plot elements of the original story here but expands on the central romance in layered and sweet ways. It's as believable a relationship as one between woman and beast could ever be.
McKinley would return to the world of Beauty and the Beast over 20 years later with Rose Daughter, but for our money, her first shot at it is still the best.
RELATED: 7 Enchanting Fairy Tale Retellings for Romance Readers

Cruel Beauty
Nyx has been betrothed to the malicious tyrannical ruler of her kingdom since birth, and has always resented it. In preparation for her wedding night, she's also been training to kill him for most of her life.
Her plan is simple: Marry the ruler, seduce him, get rid of him, then figure out how to destroy the near-millennia-old curse that has trapped her people in ruin. And then she meets the supposedly almighty Ignifex, and suddenly her well-detailed plans start to crumble.
It turns out that the big bad guy isn't all that terrible, and his secrets are just as deadly to him as they are to Nyx. Of course, falling in love wasn't part of her scheme.
Cruel Beauty is the first book in a trilogy that includes re-imaginings of other fairy tales like Red Riding Hood and Cinderella.
Radiance
Grace Draven has quickly established herself as one of the premiere names in high fantasy romance novels, and it's not hard to see why.
The first book in her Wraith Kings series, Radiance introduces Brishen Khaskem, prince of the Kai. As the spare heir with no real power in his family dynasty, he knows that his primary job will be to marry well to form a new political alliance. Unfortunately for him, he's being paired off to a human.
Ildiko, niece of the Gauri king, isn't exactly delighted to be betrothed to someone who isn't even of the same species, yet their union develops greater bonds than those of duty. Draven fully develops this blossoming romance between two individuals who initially find one another unbearably hideous, before developing mutual attraction and an unbreakable bond.
Briarley
Aster Glenn Gray adds some m/m freshness to the Beauty and the Beast tale by moving the setting to World War 2 era England, and making Beauty a widower and country parson.
As Axis forces bomb the country, our beauty wants to continue living a good life, even if things sometimes get rather lonely. During a sudden summer storm, he takes refuge in a mysterious country home. It's seemingly empty, but voices appear from nowhere, the dining table is laid for an obscenely luxurious banquet, and there's a dragon-esque creature in the tower.
There is, of course, a curse, and the need for our beast to find true love's kiss. But the dragon-man has long given up on breaking the curse, no matter how much this handsome meddling parson wants to make things right.
Beauty
As an artist, Alix Miller is used to unexpected sources of beauty. Nothing, however, prepares her for her latest assignment.
Sent to a remote and lavish estate in New Hampshire, Alix has been hired to paint a portrait of Leland Crompton, a notoriously reclusive aristocrat who lives surrounded by baroque luxuries.
Disfigured by a rare genetic disease, Lee has rejected the world; but Alix, his new housemate, is determined to break down his well-built defenses. It's not enough for Alix to see the man beneath the surface: Lee must do so, too.
RELATED: 12 Scintillating and Satisfying Enemies-to-Lovers Books
Bollywood and the Beast
Rakhee "Rocky" Varma is building up her career in Bollywood, a world away from her American upbringing, but her outspoken nature often gets her into a lot of trouble.
After her latest brush with the media goes a bit too far, Rocky is banished to the outskirts of Delhi and the crumbling mansion of her dashing co-star. What she doesn't expect to find is another resident, his reclusive brother, Taj Ali Khan.
He's a former action hero who escaped from the public eye after a stunt gone wrong left him with a slew of scars. At first, Rocky is put off by his rudeness, but she refuses to back down without a fight, and Taj finds himself warming to her determination and persistence.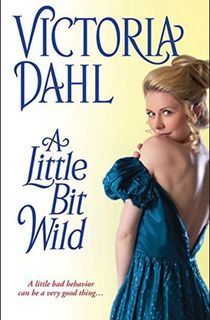 A Little Bit Wild
Jude Bertrand isn't exactly the belle of the ball or the most eligible bachelor on the scene. Really, he's sort of scruffy, and totally lacking in social graces. Whispers about his scandalous past fill up every room he walks into. He's no dream match for any single woman, even as the son of a duke.
Marissa York, however, is different. She's in need of saving herself, and a betrothal to Jude will help to secure her reputation. Surely a deal can be struck between the wild child of the York family and the beastly future duke?
RELATED: The 24 Best Historical Romance Novels That Will Steal Your Heart