Can a guy and a girl really be "just friends"? Whatever you think of that old When Harry Met Sally idea, it's a trope that has proven immensely popular in the romance world for a reason. Who doesn't like seeing that underlying tension bubble up until two people, friends for life, realize they want to be so much more? If friends-to-lovers stories are your jam, we've got nine titles to recommend!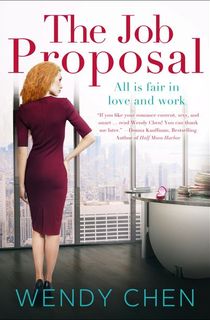 The Job Proposal
Kate loves her job in finance but her bosses are ultra-conservative and don't see a woman with a fun-loving single party-girl image as potential senior VP material. So she decides to reinvent herself as a settled mature adult with a fiancé. Enter Adam, her best friend from high school who is happy to enter the sham romance but has the real thing on his mind. The Job Proposal is a smart, sexy, and quick read with a heroine working on letting her guard down in favor of something special.
John and Hazel's Guide to Not Dating
The creative duo of Christina Hobbs and Lauren Billings (a.k.a. Christina Lauren) have been delighting romance readers for many years now with their steamy contemporary titles that come with a perfect dash of chick-lit beach read goodness. Josh and Hazel's Guide to Not Dating follows the eponymous duo, friends since college and seemingly incompatible, who keep setting one another up on progressively terrible double blind dates.
This one is a great clash of opposites attract and banter—a top Christina Lauren trait—with a heroine who so easily could have descended into Manic Pixie Dream Girl cliché but remains fresh and appealing. Moreover, this book is just incredibly good fun, and who can say no to that?
RELATED: 10 Books to Read Based on Your Favorite Romance Tropes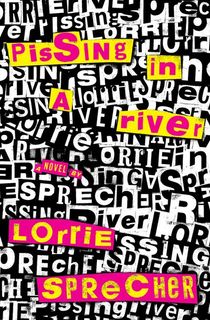 Pissing in a River
Can you resist a title like that?! Amanda moves to London in the midst of the burgeoning punk scene and forms a band, Lesbian Raincoat. As time passes, Amanda deals with the threat of deportation, participates in ACT UP protests, confronts her own struggles with OCD, and finds love in dark places. Befitting a punkish novel, Pissing in a River is bold and energetic, but also unafraid to get serious. This is one for music nerds.
Blurred Lines
Parker and Ben met in their freshman year of college and immediately formed a loving but platonic bond. Six years later, they're still friends and living together. He's a guy-about-town and she's just been dumped by her long-term boyfriend, so Parker decides to try out this whole no-strings-attached sex life that makes her friend so happy. Nothing seems to work—until she tries it with Ben. What starts as a simple arrangement becomes very messy, but in all the best ways, something Lauren Layne is extremely good at!
RELATED: 17 Forbidden Romance Books to Heat Up Your Reading Life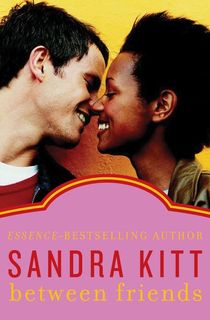 Between Friends
Dallas has had a tough life, but one welcome constant presence has been that of her best friend, Valerie. However, that bond is tested when both women fall for the same man. Ex–Navy SEAL Alex Marco has his own tragic past that haunts him, but his connection with Dallas is evident, and soon she must face the reality that romance with Alex could cost her friendship with Valerie. A unique take on friends-to-lovers with a love triangle spin, Between Friends is a strong blend of passion and conflict with a central dilemma that will leave you wondering what choice you would make if you were in Dallas's shoes.
RELATED: 13 Love Triangle Books That Will Tear Your Heart in Two
Painted Faces
Freda Wilson is brash and completely without filter, which makes her something of an acquired taste. So it's a surprise to her when her hot new neighbor wants to be friends. Nicholas is charismatic and extremely handsome, but it's still a shock to Freda when he reveals himself to be a drag cabaret performer. Fiery and passionate and oh so hot, Painted Faces is one you'll want to revisit time and time again.
RELATED: 11 Erotic Romance Novels That Will Make Your Toes Curl
A Duke in Disguise
The second part of Cat Sebastian's Regency Imposters series, A Duke in Disguise combines friends-to-lovers with historical thrills and literary drama. Verity Plum runs a publishing house with her younger brother Nate, although the lion's share of the responsibilities fall on her shoulders. John Ashby, a friend and lodger, is called upon to help illustrate a new novel for Verity. Add to that family drama over a secret dukedom, burgeoning passion between friends, and a proudly bisexual heroine, and this is a great starting point for readers new to Sebastian's work.
RELATED: The Best Historical Romance Novels That Will Steal Your Heart
An Unseen Attraction
K.J. Charles's historical and fantasy romance, primarily m/m, have proven deliciously addictive to many a reader. An Unseen Attraction is a slow-burner Victorian romantic mystery that features everything that makes Charles so wonderful. Clem Talleyfer prefers a quiet life and domestic peace with his lodger and friend, Rowley Green. But their calm companionship is interrupted when another lodger is found brutally murdered on their doorstep and they must investigate the crime. An Unseen Attraction has a bit of everything for your perfect historical friends-to-lovers romance.
Heartstopper
This adorable YA romance graphic novel has taken the internet by storm. Charlie is a young gay teen attending an all-boys grammar school. He befriends Nick, an older rugby player who he is made to sit with in form group. They seem to get one another, but Charlie's also developing a crush on the presumably straight Nick and doesn't know how to deal with it. This story started off as a comic on Tumblr and has won over many a fan since then, and for good reason. An achingly sweet slice-of-life story, Heartstopper will easily leave you swooning.
RELATED: 15 Books for Fans of Love, Simon