There are some tropes in the romance genre that are timeless. We all know about love at first sight, the stories of clashing lovers who grow out of their mutual distaste for one another and see the passionate layers within, the great lovers torn apart by circumstance, and so on. None of them, however, come with as much delightful chaos and potential as the fake relationship trope.
Picture the scene: You're single and trying to get on with your life but suddenly you need to find a partner. Maybe it's to impress your boss for that big promotion or it's a way to keep that creep off your back, or perhaps you've spent far too long lying to your parents about your long-term love and now you need to find a stranger to introduce to them as this fantasy figure.
Whatever the circumstances, you just need someone and you need them now. It's not for long and there will most certainly be no further complications, right? This romance trope is so much fun because of its obviously unrealistic nature. It's contrived and would never work in real life, and that's why we can't get enough of it!
If these kinds of contrived romances are your kryptonite, then you'll fall for these fake relationship romance books.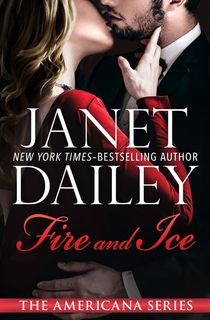 Fire and Ice
The intensely prolific Janet Dailey has written literally dozens of romance books, with fifty titles alone forming her most famous series, Americana, with a novel for each American state.
Fire and Ice, book five in the series, takes place in California and follows a glamorous model as she propositions a stranger with marriage as means to get full custody of her younger sister. He agrees, but only under the condition that they live together. She plans to divorce him after a year and maintains an icy façade to keep him away, but that doesn't last for long.
His Cinderella's One-Night Heir
To help secure his latest business deal, billionaire Dante Lucarelli enters a fake relationship with Belle Forrester, a waitress who owns little more than the clothes on her back. The charade was only supposed to last two weeks.
But to both their surprise, the connection between them is electric, and they wind up in bed together. And giving into temptation can have permanent consequences...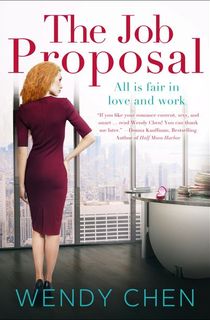 The Job Proposal
Kate is trying to succeed in the male-dominated and depressingly conservative world of finance. Her colleagues don't seem to treat her seriously thanks to her past reputation as a flighty party girl, but she's trying to reform that with an engagement to the perfect man who will cement her reputation as a serious businesswoman.
The only problem: He doesn't exist. All she can do now is draft in her best friend from high school, Adam, and get him to play along until she gets what she wants.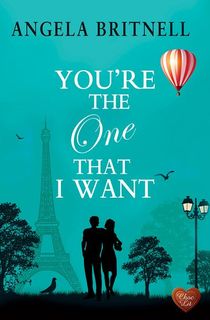 You're the One That I Want
Sarah, a teacher from Cornwall, and Matt, a businessman from Nashville, meet on a European coach tour and quickly establish a fake relationship of mutually beneficial qualities. Matt's too busy for romance and enjoys the buzz of their arrangement, while Sarah is happy to do anything that will make her cheating ex-husband jealous.
Everything goes well at first as they take in the sights together, tour the many picturesque locations of Europe, and share their loved-up snapshots online. It's exactly what a real relationship looks like, only it's not, but why isn't it real? Neither Matt nor Sarah can fully answer that question.
Strangers at the Altar
Widow Ainsley McBrayne doesn't have a penny to her name, leaving her little choice but to get married. Wanting to keep her independence, she agrees to a temporary marriage to Innes Drummond, a handsome Highlander.
But after the ceremony, Ainsley begins to think giving up her independence wouldn't be so bad after all, especially if it means staying with the rugged man who has turned out to be so much more than she thought he was. Now she just needs to convince him to join her in their marriage bed, and then their relationship will be real.
The Kiss Quotient
Stella Lane prefers to look at things logically, especially in her job where she comes up with algorithms to predict customer purchases. It's harder to apply that approach to her love life. Living with Asperger's has made romance a little harder too, but with her family eager to see her settle down, she decides the only thing that can be done is a re-education.
Stella needs to learn how to date, how to kiss, and how to love, so she hires the extremely handsome escort Michael Phan to teach her everything she needs to know. The Kiss Quotient was one of 2018's most buzzed-about contemporary romance novels, and for good reason!
To All the Boys I've Loved Before
We can't talk about fake relationship books without mentioning the YA romance that took the world by storm when it became a Netflix movie last year. Nobody could have predicted the staggering success that the big-screen adaptation of To All The Boys I've Loved Before would experience, even those of us who have loved the book for years. Yet it has all the ingredients for a perfect spirit-lifting romance.
Lara Jean writes letters to all the boys she's ever crushed on, seals them in a box under her bed, and never lets anyone else see them. However, things get awkward when one day she realizes someone has sent out the letters. Suddenly she needs a boyfriend to help take the heat off her, and the seemingly-perfect Peter Kavinsky volunteers as tribute!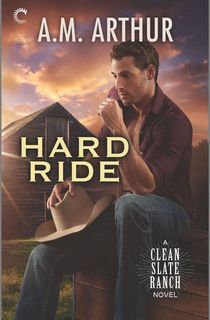 Hard Ride
While at a rustic wedding, city boy Derrick Massey has plenty of fun with a cowboy, Kendall "Slater" Stamos. And with more weddings to attend that summer, he asks Slater to pretend to be his boyfriend so his family will stop bothering him about settling down.
The deal also works for Slater, who's recently been injured and could use a place to stay while he recuperates. But as the deadline for their summer relationship grows near, both men find themselves wondering if their casual arrangement could be the real deal.
Grumpy Fake Boyfriend
Will is a proud introvert who enjoys quiet nights in writing his sci-fi novels and avoiding his family's endless attempts to get him out of his shell. Naomi, the little sister of one of Will's best friends, needs a fake boyfriend for a house party she and her ex are both attending.
She's vibrant and bubbly and the polar opposite of Will's quieter self. But to Will, she's also sort of perfect, and their one night of fake love feels more real than anything he's experienced. Grumpy Fake Boyfriend is as adorable as the title suggests, a short breezy read perfect to scratch any fake romance itch you have.
Fix Her Up
Georgette Castle's family runs the best home renovation business in town, but since she chose a career in children's birthday parties as a literal clown over being a fixer-upper, they've never truly taken her seriously. Travis Ford is a former pro baseball player whose career was brought to an end by injury, forcing him to move back to his home town and start his life afresh.
Both Georgie and Travis want to be taken more seriously, so they concoct a fake relationship plan to help change everyone's perceptions of them. He wants to look more wholesome and she wants the exact opposite. Add laughs, angst, and lots of dirty talk, and what more could you ask for?!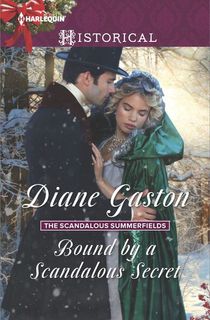 Bound by a Scandalous Secret
This plot reminds us of the first book of the Bridgerton series: the Marquess of Rossdale has no desire to marry, and neither does Gemma, the youngest daughter of the scandalous Summerfield family.
To keep potential matches at bay for the rest of the season, Ross suggests to Gemma that the two enter a fake engagement. Of course, pulling off such a scheme will require them to make their relationship look real—and with every stolen kiss, the lines between them become more blurred.
This post is sponsored by Open Road Media. Thank you for supporting our partners, who make it possible for A Love So True to celebrate the romance stories you love.