We all love fluffy romances with smiles and banter and adorably dramatic scenarios, but every now and then, you just crave something darker—something a little more mature. It can't be all sunshine and rainbows. Now and then, you need a story that delves into some bleaker places and toys with the taboo. For your pleasure, we've chosen nine mature romances that delve into some decidedly more adult territory.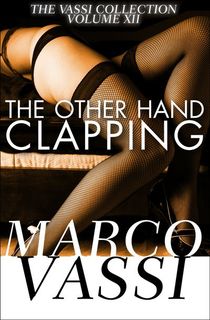 The Other Hand Clapping
For many years, Marco Vassi was praised as one of the great erotica writers of his era, compared to the likes of Henry Miller and celebrated by names as heralded as Norman Mailer and Gore Vidal. Many of his works appeared as "Anonymous" in their first printings due to their scandalous content.
First published in 1987, The Other Hand Clapping was his 13th novel, a dive into the torment of one man's discovery that his marriage may be falling apart and that his wife has been unfaithful with somebody else.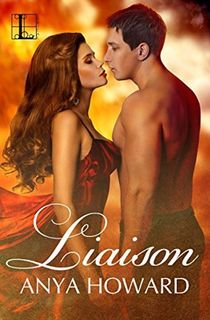 Liaison
As a schoolmaster, Marcel Rolant has spent his career teaching young men across Europe, helping them to become productive adults in the real world. He's wholly unprepared to teach young women, which is his new assignment. Sent to a small village in rural Germany, he finds himself driven to distraction by his students. But it's one woman, Carina, who has captured his heart. As if that wasn't bad enough, there are vampires in a nearby monastery that need dealing with too.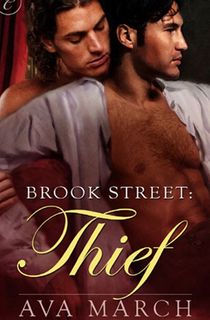 Brook Street: Thief
Lord Benjamin Parker had promised himself that his trip to the questionable gambling hall in Cheapside was only going to be a one-night experience. Thief Cavin Fox had identified the lord as an easy mark—a man he could distract with lust and rob blind.
Instead, Benjamin sees every part of Cavin and decides he still wants more. Getting the thief to trust someone else proves difficult, but Benjamin has no intention of letting Cavin slip away from him.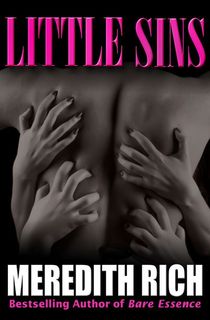 Little Sins
Lydia, Alex, and Juno meet while studying at Yale. It's the era of free love and bucking societal expectations, and there's nothing weird about the three of them engaging in an all-consuming ménage-a-trois. But then things end badly and the three of them set out to make their way in the real world, finding success in their chosen fields. The bond, however, can't be fully broken and as the years pass, they find themselves constantly drawn to one another.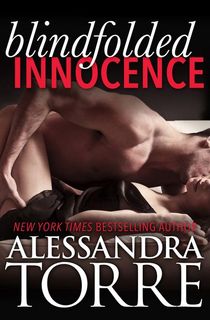 Blindfolded Innocence
Brad De Luca has a two-sided reputation. The best divorce attorney in town, Brad is equally known for his deviant ways, which include bedding his own recently divorced clients.
His new intern, pre-law student Julia Campbell, knows what to expect from Brad. She's been warned away from him—especially since she's coming off a freshly failed engagement. Despite the warnings and the professional nature of their relationship, Julia can't help but fall under Brad's charm as he takes her into a forbidden world of sexual exploration.
The Mess You Choose
Anne has had a difficult life plagued by a troubled relationship with her alcoholic father and a trio of sisters who all have some sort of drama going on in their lives. What she does have is a loving marriage to James, the ideal gentleman who makes her extremely happy.
But then Alex, James's best friend, comes to visit them and the chemistry is undeniable. What better way to blow off a little steam than a menage a trois? The three believe it'll just be a summer of fun before they return to their regular lives. Until none of them want to give it up.
A Lesson in Thorns
Poe Markham is a humble librarian who has landed the opportunity of a lifetime. She finds herself working at the mysterious Thornchapel, the place where her mother disappeared twelve years prior. All Poe wants to do is find out what happened to her and avoid any trouble, especially with Thornchapel's tortured owner, Auden Guest.
But both he and the house have dark secrets she can't resist, including the beautiful and brooding St. Sebastian. Soon, the trio fall into a trap of unholy pleasure and pain that could redeem or further damn them all...
The Initiation
No one knows how new members are selected to the board of Hale Banking and Holding. But there are rumors of a sordid rite of initiation. The Hale family are one of the richest dynasties on the planet and there's nothing they love more than control. For Marist Northcott, that signals some bad news.
Her family is in ruins, and they need to make some serious sacrifices to the Hales for a sliver of mercy. That leads to Marist being bound to Royce Hale, the banking dynasty's alpha heir who knows what he wants and has no qualms about demanding it. But can she trust the man who holds the fate of her family in his hands, especially as she finds herself in the midst of a curious initiation?
Your Dad Will Do
Katee Robert is one of the current leading voices in mature erotica, thanks to her love of pushing boundaries, blending genres, and putting irrepressible pleasure above all else. Her A Touch of Taboo series offers a short but oh-so-sweet insight into what makes her stories such a treat for lovers of the more mature romance stories.
Lily is set to marry her seemingly perfect fiancé but she's held onto a very scandalous secret for two years now: she's overwhelmed with desire for her future father-in-law, Shane. So, what else is a girl to do when she catches her fiancé cheating with his secretary? How about some truly familial revenge?
Vow of Obedience
Geraint Reese had a personal mission to complete: to kill Adelmo Lange, the reclusive crime boss who murdered his brother. What he doesn't expect is Branwen, Adelmo's daughter. She took a vow of silence to atone for her family's sins but now she must swear a vow of obedience to the man who has nothing but bloody vengeance on his mind.
He's older than her, an alpha to the bone, and, after collapsing in his arms, may be the salvation she so desperately craves.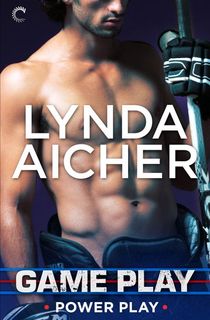 Game Play
The one-night stand between Minnesota Glaciers defenseman Dylan Rylie and U.S. Women's Hockey star Samantha Yates was supposed to remain a one-time thing. In fact, Dylan typically didn't go for Samantha's rough, playful style in the bedroom. But he can't deny the effect she has on him, and when Samantha is hired as the Glaciers' new coach, the pair have nowhere to hide from one another.
Grueling on-ice workouts lead to steamy locker-room sessions as Dylan begins to hope they might turn into something more. At first, Samantha wants to keep their arrangement casual, but will a serious hockey injury change the nature of their relationship?
Ice Planet Barbarians
For many romance readers, it was Ruby Dixon's sci-fi erotica saga of the Ice Planet Barbarians that introduced them to the wild and irresistible world of sexy aliens. The set-up is simple but definitely not for the faint of heart: Georgia went to sleep one night and woke up being abducted by aliens, but before she and a dozen other women could be taken to their new planet, they found themselves on a primitive ice planet populated by extremely handsome blue extra-terrestrials looking for mates.
They're foreboding, surprisingly muscular, and alpha to the extreme. What's a mere human woman to do? Star Wars, this ain't!