Make ours a double. We've all gone out to a bar and wondered if The One was standing there with a drink in hand waiting to say hello to us.
So many of us actually found partners, past and present, on nights out with a cocktail and dancefloor on standby, so of course it's the ideal location for many a romance novel. Here are eight books with bars as a key locale.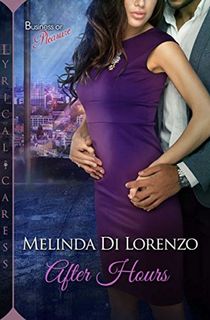 After Hours
Aysia Banks walks into a bar and locks eyes with a stunning stranger. He invites her to dance and soon they're spending the weekend together. It's the ideal escape from reality after dealing with her crappy ex, and her life will go back to normal on Monday anyways. That is until she walks into work and finds out he's her boss.
Marcelo Diaz is an executive hired to keep his employer's reputation squeaky clean. So dating Aysia is out of the question, thanks to the company's no inter-company romance rule. But how can they ignore that chemistry? Putting their toe-curling affair aside just isn't an option anymore.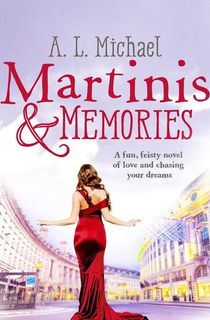 Martinis and Memories
Bel Hailstone has spent the past decade building her dream with The Martini Club, the hottest burlesque spot in Soho. However, now it's under threat, and she'll do anything to save it. To keep the club afloat, she'll have to accept help from some unexpected and somewhat undesirable figures, including her estranged mother, her ex-husband (divorce pending), and Brodie Porter, the one that got away many years ago.
They all threaten to dredge up the past in painful ways, but with that comes the hope for a brighter future. Will it be worth it?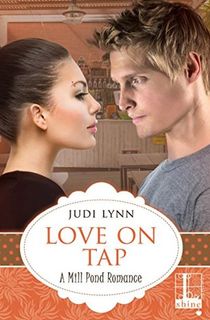 Love on Tap
Mill Pond, Indiana, is the ideal small town, the kind of community full of charming boutiques, amazing restaurants, and stunning country locales. Paula Hull is a hot-shot chef who has helped to turn the town into a growing tourist destination, having left behind New York City for a fresh start with her kids following the death of her husband. Now, she's ready to see if there's more out there for her than being a chef and widow.
Chase Atwood is a respected businessman with a playboy reputation. His bar is amazing but Paula knows to avoid him personally. Still, the heat between them is only growing, and Chase is determined to prove to Paula that he deserves a chance to be so much more to her.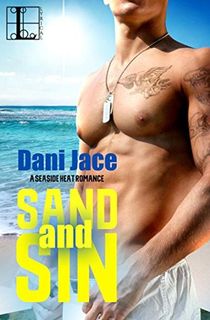 Sand and Sin
Navy SEAL Jax Taylor returned from war with wounds well beyond skin-deep. After leaving active duty, he wants to live a simple, consequence-free life. He arrives at the Trident Bar in Virginia Beach and comes face-to-face with bartender Peri Halstead, who is immediately drawn to him.
How could anyone resist her? She's sultry and sassy and soon has him around to complete some handyman duties. Peri tells herself she deserves some fun, especially now that she's a single mom with a cheating ex to get over. Jax seems like a good way to let off some steam, even if he's not one for a long-term commitment. But once they've had their fun and the time comes for them to split, they find that going their separate ways is far easier said than done.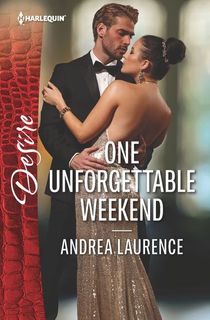 One Unforgettable Weekend
Violet Niarchos had a steamy one-night stand that resulted in a pregnancy. The only problem is she can't remember it, thanks to an accident that left her with amnesia. Yet there's something about this stranger, Aidan Murphy, that makes her heart beat faster when she runs into him.
The sexy bar owner is something special: her baby's father. But he's not so sure about Violet, questioning if she really did forget everything from their night of passion. What if she's faking it? Will he get hurt once more or is she worth a second chance?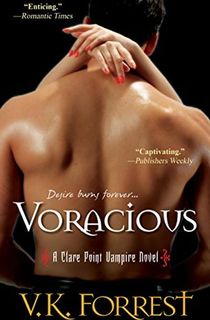 Voracious
The Kahill vampire clan has made the coastal hideaway of Clare Point, Delaware their home for centuries. Aedan Brigid has come to the quiet town for a break but finds it tough to destress after months of hunting down some of the world's most ruthless criminals. A local woman has been brutally attacked, and Aedan believes the culprit to be the monster who destroyed his one true love.
To seek justice, Aedan teams up with Dallas York, a gorgeous local bar owner with a mysterious gift that makes her both dangerous and alluring. Will Aedan turn away from the only life he's known to find the love he thought he'd never feel again with this enigmatic woman? Or will he lose her just as he did his first beloved?
Sweet Dreams
Lauren Grahame is looking to reinvent herself after leaving her cheating husband behind for a new life in the uniquely titled Carnal, Colorado. She gets a job as a waitress in a biker bar called Bubba's, which seems like a mindless distraction with little to trouble her. But then Tatum Jackson walks in, and everything changes.
He's rude, sexy, and her new boss-slash-colleague. Tate thinks Lauren is too high-class for this rundown joint, but there's more to her than meets the eye. Their desire becomes undeniable, but there is also trouble on the horizon, plus ghosts from Lauren's dark past, that could ruin everything for them both.
After Hours on Milagro Street
Alejandra "Alex" Torres has big plans to turn her grandmother's beloved bar into a profitable business and keep it in the family for generations. Her ambitions are scuppered by the presence of one man, the gorgeous Professor Jeremiah Post, her grandmother's tenant. He refuses to leave the upstairs room and let Alex take over the building, and unluckily for her, her entire family just loves Jeremiah.
They're the loving tight-knit clan he's never had, and he doesn't believe Alex has the best interest of her family, their community, or the bar's legacy in mind. So, if that means standing up to the tough but stunning bartender then so be it. As long as their growing lust for one another doesn't get in the way...