Life has been stressful lately, to put it mildly, so we won't blame you if you want a little bit of literary escapism in your life. That's where the vibrant and varied world of YA fantasy romance books comes into play. The genre has only grown in scope, diversity, and ambitions over the past two decades, and it seems there's no end in sight.
We've chosen nine fantasy YA romances that will envelop you in magic, intrigue, and love.
Related: The Best Fantasy Romance Books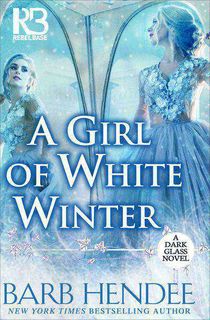 A Girl of White Winter
The extremely prolific Barb Hendee has been a favorite in paranormal literary circles for a long time now, taking on every and any creature she can get her hands on!
In her Dark Glass series, she turns her attention to a world of courtly intrigue and enchantments. In the third book in the series, A Girl of White Winter, a young orphan with no future prospects is bought by a visiting nobleman and sold into life as a concubine.
Kara is kidnapped by a raiding party, with one man offering her a choice: she can leave with him and join his traveling performing troupe; she can return to her noble owner and be chattel among courtly wheelings and dealings; or she can stay in the settlement and be bound to the stoic Caine.
None of these options are easy, but an enchanted mirror offers Kara a chance to see how her life would unfold were she to choose any of these paths.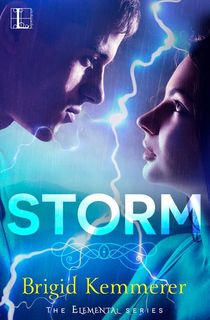 Storm
In this urban fantasy romance book, Becca Chandler has been dealing with a very messy break-up, a matter made all the more complicated by the nasty lies her ex spreads about her to every creep who will listen.
When Becca saves Chris Merrick from a beating in the school parking lot, he seems like a refreshing change from all the other jerks in her year. But he's different in a more unexpected way, too.
Chris and his brothers are elementals: they can control fire, wind, earth, and, in Chris's case, water. It makes them very powerful, extremely dangerous, and puts one hell of a target on all their backs.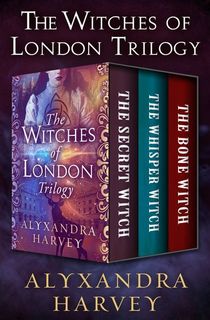 The Witches of London Trilogy
Paranormal YA author Alyxandra Harvey has written about vampires and ghosts and faeries. With The Witches of London trilogy, she takes on a different kind of magic.
In 1814, three cousins—Gretchen, Emma, and Penelope—discover their secret family lineage of witchcraft when their powers are allowed to manifest. This opens up a world of startling possibilities to the girls, but the unexpected side-effect of their new freedom is that, by claiming their powers, the trio have accidentally swung wide the gates of the underworld.
Now, all manner of hellish creatures are wreaking havoc across Regency-era London and snatching up young witches for their powers. The girls must find a way to stop the madness, seal the gates to the underworld, and ensure that poor Emma isn't blamed for the bodies she keeps stumbling across.
Infatuate
Former Us Weekly staffer Aimee Agresti made her literary debut with the Gilded Wings trilogy.
Haven Terra is a brainy, shy high school outcast trying to keep her head above water after she's awarded a prestigious internship at a posh Chicago hotel. It could set her up for a bright future, but she soon becomes entangled in the strange goings-on of The Outfit.
These gorgeous socialites are more than just rich hotties: they're in the business of buying souls, and they want Haven to join them. Throw in some shape-shifting demons, an alluring devil, and a literal gateway to hell, and this is more than your typical internship.
The Shadows Between Us
Alessandra wants to kill the Shadow King. Her plan: woo the mysterious monarch, seduce him into marrying her and making her his queen, then kill him and take over his lands.
Alessandra has got a lot of competition, though, and she finds herself facing off against more of his enemies. All she needs is enough time to keep the Shadow King alive, so she can become his queen then get rid of him.
Of course, it doesn't take long for them to lose their hearts to one another.
The Extraordinaries
Nick Bell isn't a superhero, but he is a big name fan in the superhero fandom for The Extraordinaries, the group of superheroes who look after his home of Nova City.
A lot of Nik's fanfic features Shadow Star, Nova City's knight in shining armor, who is always shown in love with a character who's a lot like Nick.
After a chance encounter with his hero-crush, Nick decides to make himself extraordinary. He enlists the help of his best friend Seth, who may or may not have feelings for Nick.
If you liked Rainbow Rowell's Fangirl, then you'll love the irreverent rom-com of The Extraordinaries.
Where Dreams Descend
Janella Angeles's debut comes with one hell of a pitch: Imagine Moulin Rouge, crossed with The Night Circus, crossed with The Phantom of the Opera.
Where Dreams Descend combines a hell of a lot of high concepts for a lavishly detailed tale of warring magicians and dazzling spectacle.
Kallia is a showgirl with immense powers, who wants to prove herself outside of the club she has been mostly confined to. Jack, the master of said club, is intensely alluring but hiding many secrets.
Then there's Demarco, the judge of the competition to find the next headliner of the Conquering Circus, a former grand magician himself who stopped performing for unknown reasons.
Cemetery Boys
Few fantasy YA novels have generated the same volume of hype and enthusiasm as trans author Aiden Thomas's debut, Cemetery Boys.
Its hero, Yadriel, is a young Latinx trans boy who wants to prove himself to his family, who have struggled to embrace his true self. To show that he is a real brujo, he decides to summon he ghost of his murdered cousin and set it free.
Instead, he summons Julian Diaz, his school's former bad boy and a pain in Yadriel's neck. He's not going anywhere until Yadriel helps him tie up a few posthumous loose ends. Neither boy is wild about this development, but as time passes, they find themselves growing closer.
Star Daughter
Short story writer Shveta Thakrar makes her novel debut with this sumptuous fantasy inspired by Hindu mythology.
Sheetal Mistry has a big secret: Her mother was a star, and one day, she too will be summoned back to the skies by her celestial family.
Right now, however, she just wants to deal with normal human life and her cute sort-of boyfriend. But her powers are getting stronger and, with her seventeenth birthday closing in, she loses control and seriously hurts her human father.
Only the stars can save Sheetal. But first, she must agree to be their champion in a competition to decide the next ruling house of heavens.
This post is sponsored by Open Road Media. Thank you for supporting our partners, who make it possible for A Love So True to celebrate the romance stories you love.