Why is power so sexy? Workplace drama is seldom much fun in real life, but the world of romance loves a sexy boss/employee conundrum.
Who isn't up for a scorching hot tale of office spice? The drama! The suits! The conveniently sized desks for some quick passions! And not to mention the forbidden fruit of it all—what's not to love? It almost makes getting up on Monday morning worthwhile.
If you're in the mood for a red-hot boss then here are eight novels guaranteed to make you yearn for a private consultation with the one in charge!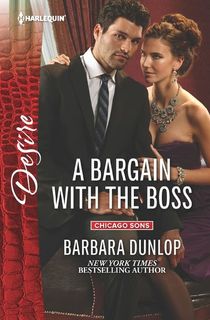 A Bargain with the Boss
For years, Tuck Tucker has played the role of carefree billionaire, the reckless playboy of his wealthy family. Nobody expects him to take charge of anything, but when his brother goes missing, Tuck is forced to take over the vast empire his family spent many years building.
But he seriously needs help, and he knows exactly who to turn to. Amber Brown was his brother's dedicated assistant and she knows everything there is to know about the business. She also knows where Tuck's brother is but refuses to reveal his whereabouts. It would be wise for her to avoid Tuck, but he's found the perfect way to tempt her into making a bargain with the boss.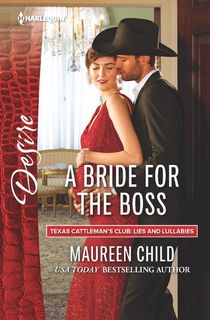 A Bride for the Boss
Andi Beaumont loves her job at the Texas Cattleman's Club but her attention is often divided between her work and her boss. Mac McCallum has been put through the wringer trying to establish his business and stop attempts to destroy it from family enemies.
He couldn't do it without his long-time assistant Andi, but now she's quitting. She can't put herself through further heartache but Mac fights to keep her close. He'll do anything to keep her by his side.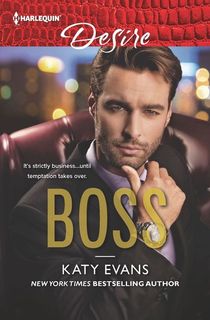 BOSS
Kit Walker is a trust fund baby who has had everything in life handed to him on a silver platter. He loves to waltz into his father's business, the top dating app in the country, and cause chaos with the employees, as long as his dad isn't looking.
Alexandra, head of the design team at Cupid's Arrow, likes to be in control. When she learns the owner is retiring and leaving, and Kit will replace him, she's determined not to let the party-loving playboy take her job. He wants to prove to the world that he's ready to be the boss, but Alex could be his undoing.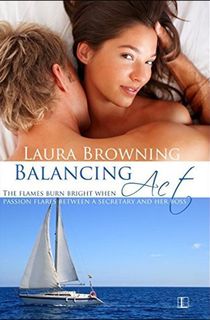 Balancing Act
Seth Barlow has high expectations for his employees. Too high, some say. He's chewed out more secretaries than he can count and he's expecting to do the same with his newest one, Tessa Edwards.
But she's different. She's completely unruffled by his arrogance. And he's coming undone by her beauty. But Tessa can't afford to lose her job, which is only thing that keeps her from losing custody of her little brother to her money-hungry aunt and uncle. So, what happens when $10,000 of company money turns up in her account? Who put it there? And will it risk her relationship with her brother... and Seth?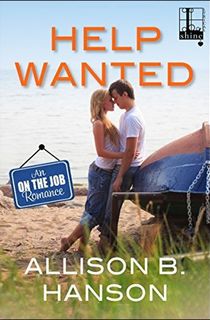 Help Wanted
Kenley Carmichael was fired for sleeping with her boss's husband, which sucks for many reasons, the big one being that it never happened. She's still a virgin at 28 and now she needs a new job. She answers an ad at New Haven Custom Boats hoping for a chance to learn new skills and make a new life with less drama.
The trouble is that her new boss, Zane Jackson, is utterly irresistible. For him, Kenley seems oddly familiar, so much like the girls who broke his heart in high school, but he can't stay away from her. She's perfect for the job, but there's so much else she's ideal for in his life.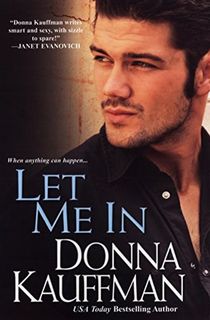 Let Me In
Tate Winslow was one of the best in her field, a deadly force who other agents envied and admired. But she's done with that life, ready to retire and give up the guns, the dangers, and having her life be on the line every day. But she can't stay away when her former boss, Derek Cole, shows up on her doorstep barely alive and in need of her help. She's the only lead Derek has on a case that could change the world. The only people who can stop it are a retired agent and one who's gone rogue, and both of them are feeling the heat in some very dangerous ways.
The Wall of Winnipeg and Me
Vanessa Mazur has spent years working as the personal assistant to Aiden Graves, the iconic football player nicknamed The Wall of Winnipeg. She's done everything for him, from cleaning his house to solving his personal problems. It's a temp job, one she forces herself to quit once it becomes clear that her feelings have moved well beyond the professional.
Now, she's pursuing her passions, but Aiden is back and he wants her to return to her old job. He didn't treat her the best when they worked together, but he's desperate. It turns out that they both need one another, yet The Wall of Winnipeg needs to fall before they can be together.