While romance novels are generally known for having happily ever afters, they're not always guaranteed. From classics like Wuthering Heights to modern sad romances like Me Before You, sometimes our star-crossed lovers have far too little time together.
What is the sad romance genre?
Sad romances are romantic stories that don't get a happily ever after. Some say an HEA is required in the romance genre, but these stories buck the trend and make us cry our eyes out instead. Sad romances can range from bittersweet, like The Notebook, to more tragic tales, like P.S. I Love You.
Why do people read sad romance books?
We're not entirely sure why we enjoy reading these sad love stories—perhaps it's just cathartic to feel these emotions through fictional characters—but we do know we'll always make room for them in our TBR lists.
Below, check out 11 of our favorite sad romance novels.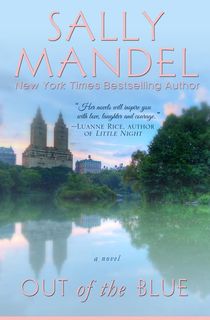 Out of the Blue
Anna Bolles has been through a lot lately, seemingly God's favorite target for all manner of tragedy, including a diagnosis of relapse-remitting multiple sclerosis. It's led her to essentially give up on her future and any possible chance of romance. She watches the world from a distance but stays far away from others, terrified of getting close to someone and being burned once more by life's harshness.
Aside from her mother, who she relies heavily on and is coddled by, Anna sticks to herself. Joe Malone, however, is tough to ignore. He thinks he wants a life with Anna no matter what and seems willing to risk everything to be with her, but he's hardly short of his own problems.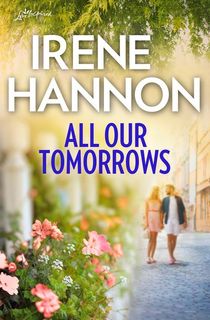 All Our Tomorrows
Reporter Caroline James thought her life was over after she tragically lost her fiancé to a suicide bomber. She returned home to St. Louis to heal, but wasn't prepared to meet David Sloan, the brother of the man she loved.
David quickly develops feelings for Caroline, but doesn't know how to act on them. But maybe they were brought together for a purpose.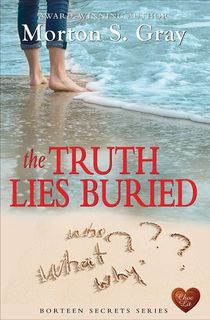 The Truth Lies Buried
When Jenny Simpson returns to the seaside town of Borteen, the picturesque place where she grew up, it's not for happy reasons. Still, she's hopeful that she can start a new chapter of her life, even if Borteen Bay comes with some heavy memories.
A new job leads to her working for Carver Rodgers, a man who lives alone in a vast house that looks perfect from the outside. That only barely conceals the disaster zone inside, a physical representation of his own troubled mind. As Jenny gets to know Carver she begins to unravel the sadness that has led to his chaotic existence.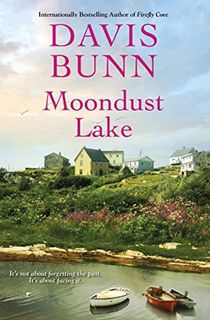 Moondust Lake
Though Buddy Helms is a successful executive in his family business, nothing he does ever seems good enough for his father. Finally, he decides to take a break and retreats to Moondust Lake.
Psychotherapist Kimberly Sturgiss uses her own troubled past to help better connect to her patients. She's familiar with the Helms family and their challenges, and Buddy is the most compelling challenge of all. The two have much more in common than Kimberly is willing to admit—perhaps he can finally help her heal, too.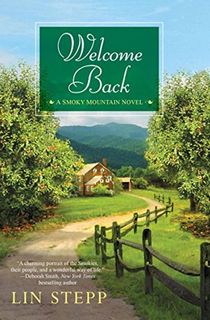 Welcome Back
Deep in the heart of the breathtakingly beautiful Great Smoky Mountains of North Carolina, Lydia Cunningham felt at home, but she left for Atlanta after splitting from her husband and hasn't returned since. It wasn't John's fault she fled. In truth, she still loves him dearly, but his terrorizing mother and her endless criticism drove a wedge between them.
Now, thanks to a job offer at her alma mater, Lydia is moving back, renting the old country house where she and John lived as newlyweds. The spark between her and her ex is still there, but so is all the baggage that tore them apart in the first place. Is it possible to overcome such barriers?
Locked in Silence
Nolan Grainger left his small Minnesota hometown with big dreams, and it didn't take long for him to become a wildly successful concert pianist, traveling the world and performing with some of the greatest musicians in his field. And then it all came crashing down around him, and soon he found himself returning to Pelican Bay as an industry disgrace.
To make matters worse, his father has suffered a stroke, and Nolan is forced to take on the role of caregiver, spending the last of his money to keep from losing the family home. He's desperate and will do what it takes to look after them, which sends him running to the town's golden boy, Dallas Kent. He also found himself back home after falling from grace, rejected by his former friends and living a reclusive life surrounded by animals and speaking to nobody. Will two men who've been fleeing from the past finally come home together and find the peace they deserve?
It Ends with Us
Lily has had a tough life with some darkness in her past that she's done everything in her power to get away from. Nowadays, she's living in Boston and has started her own business, eager to establish a future for herself on her own terms. That does, however, involve a "no dating" rule, which is made somewhat more complicated by the presence of Ryle Kincaid, a gorgeous and arrogant neurosurgeon who she can't stop thinking about.
She's ready to abandon her rule for him, if only he wasn't so strangely averse to relationships. Their mutual issues threaten to get in the way of their burgeoning feelings, as well as the return of one Atlas Corrigan, Lily's first love and a link to her past she'd rather not bring back.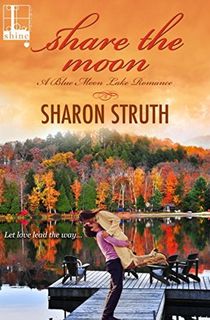 Share the Moon
Sophie Shaw has always dreamed of owning a vineyard, especially near Blue Moon Lake, where she grew up, fell in love, and had a tragic loss. She's about to sign the paperwork—and then Duncan Jamieson makes an offer on the property that blows hers out of the water.
Duncan has known Sophie since childhood, and he still has a crush on her. They both want the property—and though she should resent him, Sophie finds herself inexplicably drawn to Duncan.
Paper Princess
Ella Harper is a born survivor, a woman used to doing whatever it takes to get on with life, whether it's taking any job that passes her way, including stripping, or acting as the emotional crutch to her flighty mother. Nothing will crush her dreams of making something of herself.
But then Ella's mother dies, and she's plucked out of poverty by the exceedingly rich Callum Royal. He transplants her into his vast mansion, populated by his five sons, each of whom hate her. It's Reed Royal, however, who seems to despise her the most, and he's determined to send her back to the gutter. Soon, however, his hatred turns to something else, and he's desperate to protect Ella at all costs.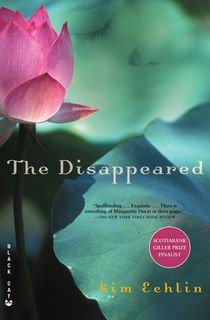 The Disappeared
Anne is 16 when she meets Serey, a Cambodian student who left home during the rise of the Khmer Rouge. She never thinks about what she would do if he were to leave her, choosing instead to savor their love in Montreal's jazz clubs and Serey's small bedroom. But when Cambodia's borders reopen, Serey returns to search for his family, breaking Anne's heart.
A decade later, Anne will travel around the world to find him once more.
Bully
Once upon a time, Tate and Jared were the best of friends, but one day, he turned on her and went from being her closest confidante to her most vicious bully. For years, Jared made Tate's life hell and she has no idea why. She even escaped to France for a year just to get away from his ceaseless torment.
She's determined to enjoy what's left of her senior year, Jared's horrid cruelty be damned. She won't let him bully her anymore. But she's not prepared for what happens next between them.