There's something about that crisp, cold winter air that makes us just want to curl up under a big blanket with a mug of hot tea (or hot chocolate) and get swept up in a modern romance novel. If you feel the same way, you're in luck! We've listed eight of our favorite romantic reads to warm you right up. So what are you waiting for—get cozy and fall in love with these romantic books!
Related: 11 Amazing Winter Romances Filled with Warmth and Magic
Love Lettering
Meg's hand-lettering skills have earned her the reputation as the premier designer of custom planners and journals for her New York City clients.
Meg is also unusually skilled in picking up signs that other people often miss—like the fact that Reid Sutherland's upcoming nuptials were doomed to fail. She didn't think anyone would notice the warning she hid in their wedding program...but a year later, Reid tracks down Meg, needing to know how she saw a fate no one else did.
RELATED: Kate Clayborn Shares Her Favorite Contemporary Romances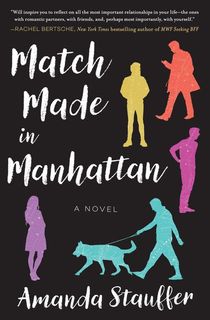 Match Made in Manhattan
In recent years, modern romance books have gotten a plot twist: dating apps. Alison is single for the first time in years, and ready to get back in the dating game. And in New York, that means swiping right. At first, hilarity ensues as Alison seems to attract the weirdest men Manhattan has to offer, from exotic animal tamers to waste disposal specialists.
But that all seems worth it when she meets Luke, a guy she'd be more than happy to delete her profile for. Still—just because Alison is ready to settle down, it doesn't mean that Luke is. In a dating world that has endless options at the swipe of a finger, can Alison really expect him to settle for just her?
Royal Holiday
Jasmine Guillory, the author of best selling contemporary romance novels like The Proposal and The Wedding Date, is shaking up romance genre. In Royal Holiday, a book OprahMag.com called "a seasonal gem," Vivian Forest's daughter is asked to style a royal family member over the holidays—and she decides to bring her mom with her for the trip.
Vivian knew she would love spending the holidays abroad—but she didn't think she'd find another kind of love. She and Malcolm, a private secretary to the Queen, are immediately attracted to one another, and don't waste any time debating whether or not it's a good idea to have a fling. They know that their relationship will be short-lived, but they don't care...or do they?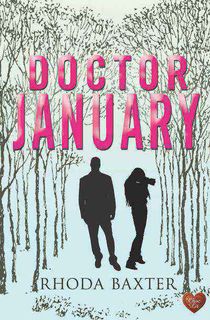 Doctor January
PhD hopeful Beth is finally getting her life back in order after a painful breakup with Gordon, her pushy ex. She's determined to prove her theories in the lab, and she's even finding chemistry with her lab partner, Hibs, who has always had feelings for her.
After she and Hibs finally get drinks together and wind up examining each other in new ways, Gordon comes crashing back into Beth's life. Will she return to what was familiar, or keep experimenting with Hibs?
RELATED: 15 Second-Chance Romance Books That Will Make You Believe in Love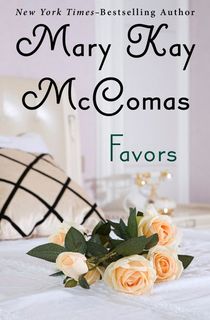 Favors
Bodyguard Ian Walker's latest assignment is...frustrating. Trudy Babbitt is every bodyguard's worst nightmare—she's chatty, never locks her doors or windows, and constantly letting eccentric boarders stay in her home. But despite this, Ian can't help but feel attracted to her.
And while Ian has a tough exterior, Trudy can tell there's a gentle man in there somewhere. Will Ian let his guard down and let love in?
RELATED: 14 Great Contemporary Romance Novels
One Day in December
Laurie doesn't think love at first sight exists, until one day, it happens to her. She spends the next year keeping her eyes peeled for the man, with no luck. She finally sees him the following Christmas, at a party where he is introduced to her as Jack—her best friend Sarah's new boyfriend.
What follows is ten years of ups and downs, friendship and heartbreak as Laurie, Sarah and Jack navigate their twenties in this contemporary romance book "where female friendship is as important as romantic love" (USA Today).
RELATED: 19 Holiday Romance Books to Light You Up This Christmas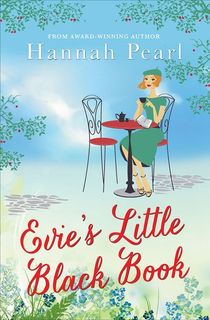 Evie's Little Black Book
After Evie is invited to the wedding of a man whom she's had a crush on for years, she decides she's had enough. She doesn't know why she can't hang on to a guy—and to find out, she's going back though her little black book (which is actually floral patterned) to examine every man she's ever kissed or dated.
Evie might figure out what she's doing wrong by reading her own failed love stories...or she might just realize that she is no longer seeing these men for good reasons.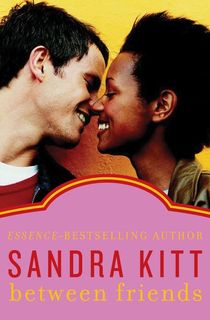 Between Friends
Dallas Oliver has never felt like she fit in. She was born to a white mother and African-American father, and thrown another curveball after her mother died, leaving her to live with her father and stepmother. Her one constant is Valerie, a white girl who she remains friends with well into their adult years. She doesn't think anything can tear them apart—until they both fall for the same guy.
This article originally appeared on Early Bird Books.
This post is sponsored by Kensington Books. Thank you for supporting our partners, who make it possible for A Love So True to continue publishing the swoon-worthy stories you love.