The quintessential teen story is the high school romance. Hormones are running high, feelings are revealed, and the sexual tension could be cut with a knife. But these stories are often about much more than the love between two teenagers—they're about identity, self-discovery, and navigating personal relationships.
The following high school romance books describe classroom meet-cutes, perfect prom nights and summer flings—but they also explore the transformative experiences that come with falling in (or out of) love for the first time.
Related: 10 Romance Books for Tweens to Make Your Heart Flutter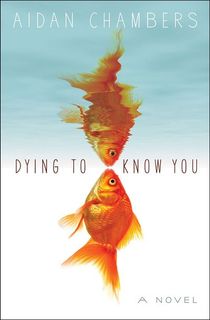 Dying to Know You
Karl is desperately in love with Fiorella, his girlfriend, and he'll give her anything she wants. But what she wants is a letter in which he reveals his truest self—and Karl may not be able to deliver. He's actually dyslexic, a secret he's kept hidden from Fiorella, and he's terrified that confessing will destroy their relationship. Desperate, he reaches out to a local author for help—and finds a friendship that changes his life in ways he could've never foreseen.
RELATED: The Best Teen Romance Movies Ever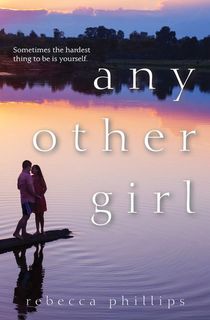 Any Other Girl
A disastrous party at the end of junior year destroyed Kat's reputation. Not only that, but she lost the trust of one of the few female friends she had left. Having learned from her mistakes, Kat creates new a set of rules for interacting with boys: Don't touch, don't smile, don't charm. It's no easy task, given that Kat has always used her looks to distract people from her modern family. And when she meets Emmet during a lake trip with her cousin Harper, her rules threaten to fall apart—if her relationship with Harper, who already called dibs on Emmett, doesn't fall apart first.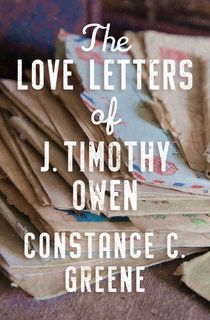 The Love Letters of J. Timothy Owen
On the day Tim meets the angelic Sophie, he also discovers a copy of One Hundred of the World's Best Love Letters. Clearly, it's a sign, right? Determined to woo her (and to create a love very different from that of his now-divorced parents), Tim starts sending copycat letters to Sophie. But using Lord Byron and Elizabeth Barrett Browning's heartfelt words may not have the results he's hoping for…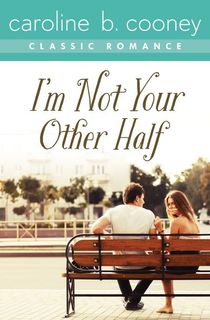 I'm Not Your Other Half
Best friends Fraser and Annie are ecstatic when they both find boyfriends around the same time. Michael and Price are so picture-perfect, the girls find themselves spending a lot of time with them. Just about all of their time, in fact. Once Fraser starts giving up the things she loves—like her place in the Madrigal choir—she worries she's become too dependent on someone she's only recently met. If a guy asks you to change who you are, perhaps he isn't that perfect after all…
From Twinkle, With Love
Aspiring filmmaker Twinkle Mehra is excited about her crush on Neil, but she's a total wallflower. She gets a rare moment to shine when Neil's twin brother, Sahil, asks her to help him make a movie for an upcoming film festival. It's the perfect chance to showcase her work—and to capture Neil's attention and repair a strained friendship.
But as Twinkle works closely with Sahil and starts receiving anonymous emails, her heart becomes conflicted. From Twinkle, With Love is another charming teen romance by the author of When Dimple Met Rishi that examines the love we feel for our crushes, friends, families, and ourselves.
Related: 9 Back to School Romance Books
Audrey, Wait!
When Audrey unceremoniously dumps her lackadaisical singer-songwriter boyfriend, he pulls a move straight out of the Taylor Swift handbook: He writes a chart-topping hit song about their breakup. Suddenly, Audrey is just the girl from the Do-Gooder's "Audrey, Wait!" and half of the country has opinions about her love life. Stuck in the spotlight she never wanted, Audrey must figure out how to be her true self—not who the public thinks she is.
Related: Choose Your Next Great Romance With Your Favorite Taylor Swift Album
I Believe in a Thing Called Love
For the strong and determined Desi Lee, anything is possible: She's now the student body president, a varsity soccer star, and an incoming Stanford student. But despite her success in school and sports, she's a never-been-dated romantic disaster. When she becomes instantly smitten with Luca Drakos, Desi does what she always does—she makes a plan—and hopes that taking cues from her father's favorite Korean dramas will win Luca's heart. After all, the heroine always ends up with the hero by episode ten—surely Desi will get a happily ever after too?
Shooting Stars
High schooler Jo Foster is one of the smallest paparazzo in the business—and that makes her perfect for an undercover mission. She's sent to an exclusive retreat facility, where she'll keep a low profile while spying on its newest guest, reclusive teen heartthrob Ned Hartnett. But once she arrives, Jo discovers that Ned is nothing like she expected. For the first time, she starts to question if she can do what it takes to land the million dollar shot.
This post is sponsored by Open Road Media. Thank you for supporting our partners, who make it possible for A Love So True to continue publishing the history stories you love.