True story: Men like romance novels. Sure, the genre is largely written by and marketed towards women, but there's nothing from stopping the other sex from indulging in a happily-ever-after every now and then. And hey, don't forget Nicholas Sparks. Indeed, we heartily encourage men to read—and write!—more romances.
Of course, the stigma is ever-present, and trying out the genre for the first time may seem daunting for many novice readers. Where to start? We're here to offer some guidance, with some romance novels that feature some interesting male perspectives that may appeal to such readers.
That's not to say that these books are the only kind of romances that guys can enjoy, or that they can't empathize with a feminine point-of-view. Rather, this is a gentle nudge in the right direction for hesitant dudes who may see the genre as not having a place for them. The best thing about romance is that love is for everyone!
The Princess Bride
William Goldman's The Princess Bride offers a more tempered, storybook love than a story like 50 Shades of Grey, but that's why it might be a perfect jumping-off point for men looking to dive into romance. In fact, the story's charms are right there in the title: "The Princess Bride: S. Morgenstern's Classic Tale of True Love and High Adventure."
The story's heart is the love story between Westley and Buttercup, but it contains plenty of adventure and action, too. From duels to tests of wit, poison and passion, The Princess Bride delivers an all-encompassing story that melds genres together in perfect harmony. No wonder it became such a classic film.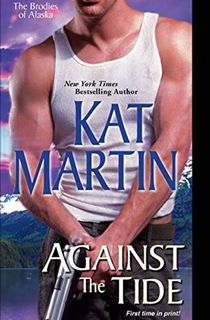 Against the Tide
The third book in Kat Martin's Brodies of Alaska series, Against the Tide follows the drama of a woman running for her life and the rugged charter boat captain who makes her feel safe. Liv Chandler's been on the run from the law for a long time but has managed to find some semblance of a normal life in Alaska, running her own diner. But when a local man is murdered, she finds herself helping Rafe Brodie to figure out what happened.
Rafe is determined to uncover the murderer who killed one of his friend and boat hands, and the hunt is fraught, even without the red-hot chemistry he shares with the enigmatic diner owner whose past is unknown to all but herself.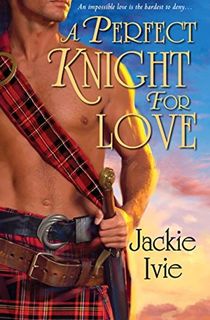 A Perfect Knight For Love
Deep in the Scottish Highlands, a stalwart clansman is forced to step up to the plate and help bring honor back to his family name after his drunken brother screwed things up for everybody. Thayne MacGowan needs a wife, but the woman in question isn't wild about the prospect.
Amalie escaped a bad arranged marriage once before and has been working as a governess for a rival clan. Her freedom is cut short when Thayne shows up and takes her as his bride. The problem is that he has no idea who she really is, and her feisty spirit refuses to be quashed. A Perfect Knight For Love is book seven in Jackie Ivie's nine-book-long saga.
Normal People
Normal People follows two classic romance tropes. Connell is the popular kid at school while Marianne is something of an outcast. Meanwhile, Connell's mother works as a cleaner for the wealthy estate of Marianne's mother. They seem like opposites, and to the outside they seem to have nothing to do with one another. But despite the difference in their status, they feel a spark between them, which begins a secret affair.
When they graduate and begin their studies at Trinity College in Dublin, the dynamic seems to change. Now, it's Marianne who has found friends while Connell becomes more isolated. Over the course of several years, Normal People sees the pair circle around each other, drawn inexplicably toward one another despite the huge changes they each experience.
Undoubtedly a romance story, Normal People also explores a theme of self-discovery in a big world.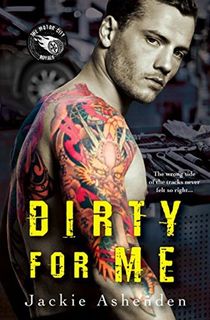 Dirty for Me
Ezekiel "Zee" Chase is part of a powerful crime family, one with a lofty dynasty of violence and fear. He ran away from his fraught legacy as a teen and kept low working as a mechanic in a Detroit garage. By day, he fixes motors, but at night, he's the king of the underground fighting scene, finding a not-so-healthy way to let out his residual anger.
He's not quite dreamboat material, especially for Tamara Eliot, a highly ambitious lawyer who likes to be in control. There's no room in her life for a brash bad boy with a mean right hook and difficult past, and yet she finds herself delving deeper into his world.
The Bromance Book Club
It's no wonder that romance readers have flocked to this new series by Lyssa Kay Adams. Major league baseball player Gavin Scott has discovered that his wife Thea has been faking her orgasms with him for quite some time now. The news sets him off big time and, their marriage already hanging on by a thread, Thea snaps and asks for a divorce.
Gavin needs to figure out how to get over himself and put Thea first. Enter a secret romance book club populated by some of Nashville's finest men. See, guys like romance novels too, and through reading the genre, Gavin and his new friends find ways to be better partners, unleash their inner romantics, and get their happy endings. Can romance novels, and their current book club choice, a steamy Regency historical, help Gavin win back Thea and guide her to the Big O?
A Farewell to Arms
Looking for stories with a more masculine vibe? How about a semiautobiographical tale about an American ambulance driver's love affair with an English nurse during World War I, written by one of the greatest 20th-century novelists?
A Farewell to Arms follows Lieutenant Frederic Henry, the ambulance driver who serves in the Italian Army, and Miss Catherine Barkley as they try to endure the whirlwind that rages all around them. Hemingway's novel doesn't skimp on the romance, either: While it omits the steamy scenes, the story still found itself banned form Boston newsstands for its sexual, "vulgar" content.
The Witness
Once again, the Queen of Romance, Ms. Nora Roberts, is here to serve every single one of your romance novel needs. The Witness is one of her standalone romantic suspense titles, which is a perfect entry point into her vast back-catalog. Abigail Lowery lives on the outskirts of a small town in the Ozarks, keeping to herself and living with top security systems in place that she helped to design. She doesn't seem like the ideal romantic heroine, but for police chief Brooks Gleason, her mysterious nature only makes her more appealing to him. W
hat he doesn't know is that Abigail is actually Elizabeth, the genius daughter of a neurosurgeon who witnessed a violent murder at the hands of the Russian mafia when she was only 16. Betrayed by the system, she's relied only on herself for protection since then, keeping everyone at a distance. Brooks slowly proves himself to be trustworthy, but is she safe? Can she stop running?
The Rosie Project
The first book in a trilogy, The Rosie Project became an instant international bestseller upon its publication in 2013. Don Tillman is a genius professor of genetics at the University of Melbourne. Living with Asperger's Syndrome means that he's never been the best at relationships. Indeed, he's never been on a second date in his life. After a friend tells him that he'd make a good husband, Don decides to get married and puts together The Wife Project, an achingly detailed plan to logically and reasonably find the perfect spouse.
Rosie Jarman is not the perfect woman. She's unpredictable, often short-tempered, and altogether far too likely to cause chaos in Don's life. But she needs him to help find her biological father, and soon, all of Don's carefully laid plans fly out the window in favor of good old-fashioned madcap romanticism.
Burn for Me
The husband and wife writing team Ilona Andrews are one of the most beloved creative forces in paranormal romance and urban fantasy. The first book in the Hidden Legacy series offers the perfect grab-bag of everything that makes Andrews' work so exciting.
Detective Nevada Baylor is tasked with a veritable suicide mission of a case, one that's made all the more complicated when she's kidnapped by Connor "Mad" Rogan, a darkly tempting billionaire with exceptional magical powers that may match even her own. It turns out that she and Rogan are after the same man, and they'll have to team up to take on this dangerous job. If only they could stop getting under one another's skin.
Featured photo: Evopure CBD / Unsplash