If the world around you isn't fulfilling your desire for adventure and romance, you may need to dive into a story filled with supernatural societies, paranormal politics, and romantic bonds between creatures of all kinds.
These urban fantasy books all feature likable characters falling for each other against a backdrop of complex magical systems. Forget reality—allow these romantic urban fantasy tales to put a spell on you.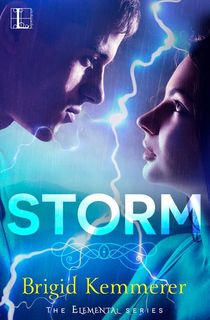 Storm
The first book in the Elemental series, Storm follows Becca, a high school girl who becomes the target of harassment from a gang of boys following a messy breakup. Despite the target on her own back, when Becca sees loner Chris being beaten up in the school parking lot, she intervenes.
Before long, Becca learns that Chris is anything but the defenseless weakling he seemed that day in the parking lot. In fact, he has powers like she's never seen before. Chris and his brothers have the ability to control the elements, but their supernatural abilities have marked them for death. Drawn into Chris and his family's dangerous existence, Becca's life is at risk, too. And when she makes the mistake of trusting the mysterious new kid in school with Chris' secret, Becca realizes she's dangerously out of her element.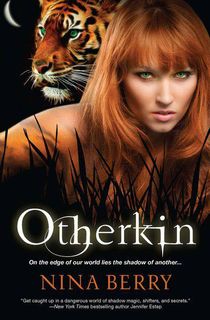 Otherkin
Desdemona likes sticking to a routine. But once you discover you have the ability to shift into a tiger, your routine tends to go out the window.
After learning she has shifter capabilities, Dez is immediately kidnapped and taken to a lab—where she makes the split-second decision to rescue Caleb, a boy she finds stuck in a cage. The decision will change her life forever. Once the two have gained their freedom, Dez sees the magical world that was hiding in plain sight her whole life—and discovers a whole new side of herself through Caleb.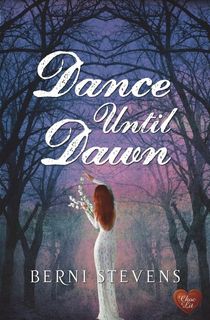 Dance Until Dawn
Twenty-five-year-old dancer Ellie is scared of the dark. And when you're a newly-turned vampire, that can be problematic. Ellie should be in the prime of her life, but instead she's in the early days of her death, living in the basement of 300-year-old vampire Will Austen.
Will is the most powerful vampire in London. Ellie's friendship is the only thing he's had to work hard for in his centuries of existence. And now that she's joined him in death, he can truly open up to someone for the first time ever. But Ellie isn't one to hold her tongue, and her outspokenness has already earned the newly-turned vampire some powerful enemies. If they're going to protect Ellie from a fate worse than death, then Will and his second —the charismatic Luke— truly have their work cut out for them.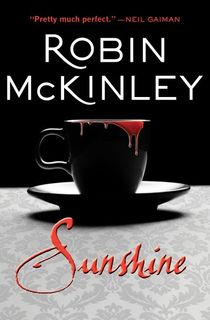 Sunshine
Twenty-five-year-old Rae—alias Sunshine—has managed to create a stable life for herself, despite the chaos caused by the Voodoo Wars. She works at a bakery in her small town of New Arcadia, and has a convenient, comfortable relationship with her boyfriend Mel. But when Sunshine visits her family's old lake house for a moment of solitude, she's abducted by a group of the Dark Others, aka vampires.
Sunshine isn't the only captive of this gang of vampires—they've also imprisoned Constantine, one of their own. Chained in a room with only each other for company, Constantine and Sunshine will have to let go of any preconceptions they have about each other's species and learn to trust their fellow captive in order to survive.
Shadowshaper
It's summer, but Sierra can't relax: something very strange is happening in her Brooklyn neighborhood. After seeing a corpse come to life and a mural move, Sierra learns about the secret order of the Shadowshapers—an elusive group that use stories and art to connect to spirits.
Sierra's grandfather once shared the secrets of the Shadowshapers with a malevolent anthropologist. Now, those secrets are being used against them. Someone is killing Shadowshapers, but Sierra and her friends—including cute street artist Robbie—are determined to stop the death and violence.
Book one in a series, this teen romance novel offers a taste of sweet romance and features a likable, independent heroine discovering the mysterious and magical side of her heritage.
Magic Bites
Magic Bites is book one in the Kate Daniels series by the husband-and-wife writing team known as Ilona Andrews.
Kate Daniels is an Atlanta mercenary with the often thankless job of cleaning up the messes left by periods of high magic in the city. After the sudden, suspicious death of her guardian, Kate is thrust into a political conflict between two of the most powerful magical factions in Atlanta: the shapeshifters known as The Pack, and The Masters of the Dead, necromancers who can influence vampires.
Along the way, Kate runs up against the Beast Lord, Curran, an alpha male shifter. Although book one in the series shows the sparks just beginning to fly between Kate and the Beast Lord, that spark evolves into a raging-hot fire throughout the series.
Night Pleasures
The first book in Sherrilyn Kenyon's epic Dark-Hunter series, Night Pleasures focuses on Kyrian, one of the Dark-Hunters—an ancient race of immortals sworn to protect humanity.
When Kyrian wakes to find himself chained to Amanda, a human accountant, the brooding, powerful force of nature is more vulnerable than ever before. If Amanda dies, so does Kyrian—and they'll have to rely on each other not only to survive, but to prevent humanity itself from being destroyed.
Moon Called
The Mercedes Thompson series follows Mercedes, aka Mercy, a Washington State-mechanic/skinwalker in the Tri-Cities region with the ability to shift into a coyote. Although the world around Mercy is populated by fae, vampires, werewolves, and all manner of dead and undead beings, Mercy is the only skinwalker in the region.
Book one in the best-selling series doesn't feature as much romance as later installments do, but it does introduce Mercy's werewolf alpha neighbor, Adam, a supernatural stud with whom she has serious chemistry.
If Adam and Mercy's will-they-won't-they tension doesn't leave you gripped, then the story of an independent, fly-by-the-seat-of-her-pants mechanic discovering more about her magical identity is sure to suck you in.
This post is sponsored by Open Road Media. Thank you for supporting our partners, who make it possible for A Love So True to continue publishing the swoon-worthy stories you love.
This article was originally published on The Portalist.
Keep scrolling for more romance books!