Whether you're drawn to the classics from the past or the greatest best-sellers of the present, there's a perfect love story for everyone to enjoy. But we know searching for love isn't always easy, so we've done the hard work for you: Here are our picks for the top romance novels of all time.
Related: 9 Books About Love for People Who Don't Like Romance Novels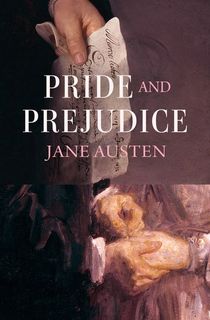 Pride and Prejudice
Nearly any of Jane Austen's novels of love and high society could make it on this list, but considering she referred to Pride and Prejudice as her "own darling child," it more than deserves the recognition.
Maintaining its success for over two centuries, the tense battle of wit and snide comments between Elizabeth Bennet and Mr. Darcy feels like a feud on the surface, but any well-read romance fan will immediately recognize the flirtation under the faux-civility. It's rightfully a classic.
The Notebook
Among the great romantic locals of the world—Paris, Tuscany, Venice, Hawaii—the North Carolina coast managed to join the list due in part to the 2000 romance-novel-turned-hit-film The Notebook.
A story of how love and memory will shape each other over time, and the complications that arise when trying to find out what you want from life, Nicholas Sparks' bestseller made Noah and Allie as famous as Romeo and Juliet or Jack and Rose.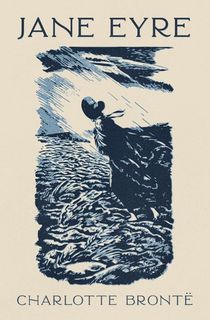 Jane Eyre
The eldest of the three Bronte sisters, Charlotte published her second novel, Jane Eyre, under the pseudonym Currer Bell. The positive reception led for the three sisters to admit to their male pen names a year later, and they were celebrated in London's literary circles shortly after.
The story of the orphan Jane and her struggle with being an outsider captures nearly every theme present in Victorian-era fiction, one key point being the complications of love during the time. Jane's eventual love for her passionate employer, Edward Rochester, initially challenges her independent lifestyle, but his unconventional manner and frank interactions with Jane give her something she'd been missing for her life: an emotional home.
Anna Karenina
It may look intimidating, but trust us, the page count is worth it. Leo Tolstoy considered Anna Karenina his first true novel, and there are few others that content with its acclaim as the world's greatest novel (dispelling any doubt that the romance genre has the potential to excel). With over a dozen main characters, the complex plot follows the people affected by the affair of the sophisticated Anna, leaving us to simply observe the influence of a woman looking to escape an empty existence.
The Fault in our Stars
John Green's bestseller, which became a movie in 2014, is a cornerstone of modern young adult romance. Dealing with love, terminal illness, survival versus living, and the very idea of "meaning" itself, the story of Hazel and Augustus is equal parts heartwarming and tragic.
The two young lovers were diagnosed with cancer before they were in the midst of high school, and it's come to define their lives in a myriad of unavoidable ways. When together, they are able to express their simple exhaustion of being treated like a terminal case, share their favorite books and media with one another, and forget about their diagnoses for as long as they can.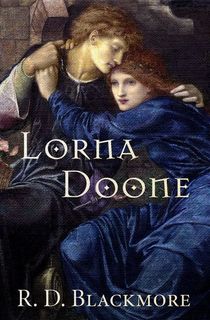 Lorna Doone
Published anonymously in 1869, Richard D. Blackmore's Lorna Doone is based on real characters and events in south-west England during the 1600s, following a tale of revenge challenged by unexpected love. Forbidden love flourishes when John Ridd travels to Doone Valley to confront the man that murdered his father, only to take an interest in the mysterious girl Lorna.
Outlander
Historical fiction and time travel seem like an obvious pair for success, but adding in a romance between a 16th-century Scots warrior and former WWII combat nurse makes the cake all the richer. Claire Randall may be married in 1945, but the gallant James Fraser of 1743 will show her a romance only the classics could capture, challenging what she wants from love. If you haven't started these novels yet, you should start now: the epic story that spans nearly a dozen novels.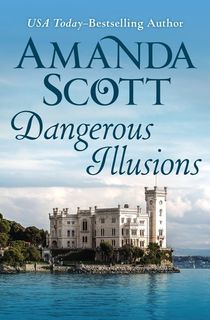 Dangerous Illusions
The first entry in the Dangerous series, Amanda Scott delivers a dramatic twist on the classic arranged engagement. Lady Daintry Tarrant is reluctant to marry, but she has little choice when Lord Penthrope returns from the battle of Waterloo as a war hero. But this isn't the same Penthrope that first left for battle, instead a member of the Deverill family, Lord Gideon, assuming Penthrope's identity in an attempt to end the feud between their clans. It's hard to imagine he'll keep a level head with that plan once he becomes smitten with Daintry, of course.
Love in the Time of Cholera
For those feeling a bit too anxious during the times of a pandemic, this great romance novel may not be the best choice. If you are someone looking for a love story with a bit of contextual catharsis, however, Florentino and Fermina's passions kept secret through love letters may be a helpful glimpse of how love can struggle through any turmoil. Even with promises to stay faithful to each other, the two often feel like they're professing their affection to a stranger, a sensation many who are separated from their loved ones right now may relate to.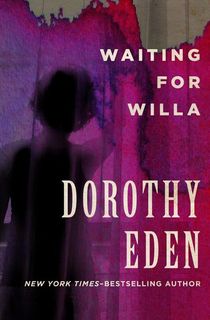 Waiting for Willa
Willa Bedford was only to sign a letter in her maiden name if she was in dire trouble. Sent to her cousin and childhood friend, Grace Asherton leaves for the Stockholm address on the envelope in search of answers, scared for Willa's safety. But arriving in the city only brings her more questions to ask and secrets to worry about, creating a gothic puzzle filled with terror and romance that Grace is reluctant to solve.