The first big romantic comedy of 2022 lands in cinemas this month, thanks to Jennifer Lopez and Owen Wilson. Loosely based on a comic of the same name, JLo headlines Marry Me, the story of a wildly famous pop diva who plans to marry her gorgeous singer beau live on stage.
Right before the big day, she finds out that she's been cheated on, so, in a moment of unexpected spontaneity, she chooses to marry a kindly single father in the audience. Soon, the surprise newlyweds are navigating all the typical romance beats in reverse, but can this stunt make it in the long-term and allow true love to blossom?
Marry Me is total catnip for romance readers who love surprise weddings and stories where marriage comes before love. If that sounds right up your alley, we've got a few books to recommend to you.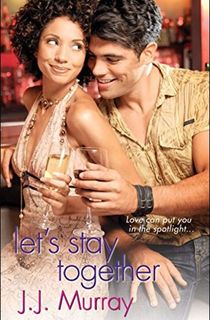 Let's Stay Together
After a wildly embarrassing viral moment, Lauren Short dumped her cheating mega-star fiancé and decided to start afresh. That's easier said than done as a 30-something actress in Hollywood with the shadow of her more famous ex hanging overhead. So, she turns to her new online penpal for advice.
Patrick Esposito is a handyman in Brooklyn, the most non-Hollywood guy ever, and he's crushed on Lauren from afar for a while. He can't resist when she asks him to help her out, which leads them to being the hot new celebrity couple of the moment, if only for a while. But there are always complications around the corner and Patrick and Lauren will need all the right moves to stay together for real.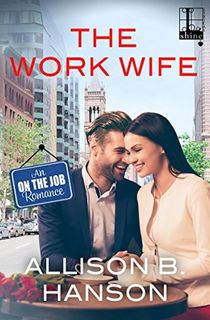 The Work Wife
Jamie Witmer is a workaholic who loves her job at an elite Boston firm where she helps to design some of the most gorgeous high-rises in the city. She's got a great partnership with her colleague Weston Archer, but being the top team in their firm still doesn't get them invited to the couples-only bonding retreats and deluxe marital getaways.
So Jamie has an idea—she and Wes will become married friends with (company) benefits… All of the passion, all of the professional benefits, and none of the complications. It works out scarily well, with the pair getting big contracts and promotion talk, but now their perfect friendship is changed forever. Do they want to take the next step or return to the status quo?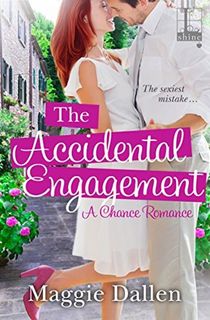 The Accidental Engagement
It started as a regular night for New York City restaurant hostess Ivy Sinclair, until a rowdy customer turned out to be world famous playboy Jack Everett. Now, their messy first encounter has the press believing they're the next hot young celebrity couple. In reality, though, they hate each other.
But then a shady yet handsome businessman named Daniel Gladwell comes along and offers her a deal: if she can pretend to be Jack's fiancée while on a business trip to Italy to offset Jack's bad boy reputation, she can buy her way to anything in life. Seems okay, just as long as her growing attachment to Daniel doesn't get in the way...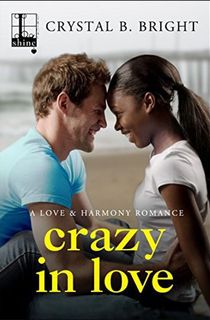 Crazy in Love
R&B singer Chantel Evans was at the top of her career, beloved by the public and industry alike, when a very public betrayal by her lover and the death of her mother lead to a career-ending mental breakdown. To make matters worse, her sleazy lawyer ran off with her fortune. All she has left is her name, her talent, and the recording studio her mother left her in her will.
When struggling country star Truman Woodley has his next project fall flat at Chantel's studio, the pair find sparks flying—until Truman's vindictive ex-girlfriend turns the pair's sparkling debut into grounds for a custody battle over their son. Together, Chantel and Truman must fight for what's right and the ways that love can heal.
The Marriage Mistake
Carina Conte has had a crush on her brother Michael's best friend, Max Gray, since she was a teenager. Now he's America's most eligible CEO, the head of a growing bakery empire, and Carina can't wait to work with him, even if he barely seems to notice her. She doesn't know that Max has wanted her for years.
A scorching one-night stand seems to be the ideal way to let off steam - right up until her mother walks in on them. Now, she's demanding that the pair stick to tradition and have a wedding, something neither of them wants. What happens next?
Lick
Evelyn Thomas headed to Las Vegas to celebrate her 21st birthday. She had big plans for an evening of decadence and booze in Sin City but she wasn't prepared for the morning after.
How can you be ready to wake up hungover in a lavish hotel bathroom, a diamond on your finger, and a half-naked tattooed rockstar calling himself your husband? Oh, and his name is tattooed on your butt?
Accidentally Engaged
Reena Manji is sick of her family constantly meddling in her life. It's bad enough that they're so focused on her career, but it gets worse with how determined her parents are to set her up with her future husband. It's gotten so bad that her dad has moved his newest employee, the exceedingly handsome Nadim, into their building, all with the hopes that he and Reena will hit it off and announce an engagement.
Well, they sort-of do. When Reena's career takes a nosedive, Nadim happily agrees to fake an engagement so they can enter a couples' video cooking contest to win the artisan bread course of her dreams. The chemistry is there, but there's no dang way that they're actually going to get married, okay?
What Happens in Scotland
Lady Georgette Thorold has always been wary of marriage, and too responsible for any kind of relationship shenanigans. The last thing she expected was to wake up one morning, in bed and naked, next to a very attractive Scotsman who is apparently her new husband. Understandably, she flees.
Neither she nor her new spouse, James McKenzie, can remember their nuptials. As he searches for Georgette, half convinced she's a thief, they both try to recall what happened that fateful night. Perhaps it wasn't a mistake after all.
Featured image via Marry Me / Universal Pictures